Favors Archive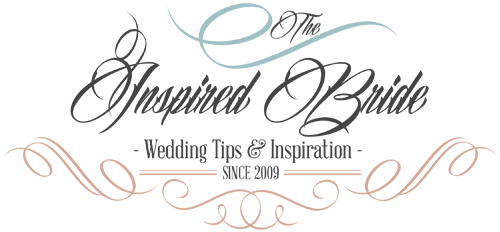 If you're having a fall wedding shower and you want the perfect favors, these are fantastic. Not only are they great, but they're inexpensive and you can make them yourself! It can be a lot of fun and your guests are sure to love them.
Here's what you'll need:
1 Apple for Each Guest
1 Small Mason Jar for Each Guest
Caramel Apple Dip (recipe below)
Clear Cellophane Bags
Ribbon or Tags for Embellishment
Caramel Apple Dip
To create this dip, you're going to need:
1 package (8oz) cream cheese, softened.
¼ cup brown sugar.
1 teaspoon vanilla
½ cup caramel ice cream topping.
Mix all of these ingredients together until everything is well incorporated into the cream cheese. You may want to add a pinch of cinnamon or nutmeg to make it extra delicious. Fill the small Mason jars with the caramel dip and close the lid. Place it at the bottom of the small cellophane bag. Next, place the whole apple on top of the dip and tie the bag closed.
You can then use your ribbon to embellish the bag if you want. The dip is absolutely delicious, but it should be made within 24 hours of the wedding shower and kept in the refrigerator until you're ready to serve it.
This is an absolutely delicious dessert that your guests will adore. It's perfect for tucking in to your wedding favor bags and boxes and giving your guests an extra sweet treat. Plus, this is a fake out version so it's super easy to create.
Here's what you'll need:
1 Box of Your Favorite Brownie Mix
1 Bag (8oz) Pecans
1 Bag (10 oz) Mini Marshmallows
1 Bag (16 oz) Powdered Sugar
½ Cup Butter
¼ Cup Milk
½ Cup Unsweetened Cocoa Powder
Step 1: The Brownies
First, you'll mix up the brownies according to the package direction. Cook them in a greased cake pan until a toothpick inserted in the center comes out clean. Then, remove the brownies from the oven and cover the top with the mini marshmallows. Put the pan back into the oven for 5 minutes.
Step 2: The Frosting
Now, while the marshmallows are melting, you can make your frosting. Simply mix the powdered sugar, butter, milk and cocoa and mix with an electric mixer for 2 minutes. When it's time to remove the pan from the oven again, pour your frosting on top of the marshmallows, covering them as much as possible.
Wait until the cake cools completely, and cut into small squares. If you're giving 2 pieces to each guest, this is enough for approximately 9 to 10 guests and it's absolutely delicious!
Splurge on the Wedding Photographer: The lens of the wedding photographer is the lens through which you will remember your nuptials for years to come, the lens through which your children will view the day their parents got married. Having said this, you will absolutely regret giving this responsibility to an amateur or a friend. Why drop money on a fancy cake, intricate centerpieces embossed napkins and flower-covered archway if you don't have sharp and beautiful photographs to help you recall the details five or ten years down the line.
Save on the Flowers: More is not always better, and brides can sometimes have a tendency to become a little overzealous when it comes to selecting blooms for their decorations. Instead immediately jumping into what exotic blossoms you absolutely need for your perfect day, come to your floral designer with a firm budget and a color scheme. He or she might be able to wow you at a lesser price than if you had gone with your original choices of flowers. Ways to save money on flowers is to use the same plants in the ceremony and the reception, utilizing local blossoms that don't need to be shipped across outrageous distances and to find creative, decorative alternatives to floral decorations like paper lanterns, seashells or candles.
Splurge on Your Hair & Makeup: This is the day you have been dreaming of for the last few months, if not your entire life. In your fantasies, do you imagine yourself with smudged eyeliner or a shade of lipstick that looks clownish in certain lights? Spend the extra few dollars to hire a professional makeup artist who can make you feel truly beautiful on your wedding day; by telling yourself that you're worth being pampered and fussed over, you'll feel extra special and confident as you float down the aisle.
Save on Wedding Favors: Amongst the excitement of the decorative cake, the plates of food, the lively dance floor and the flowing drinks, wedding favors are often overlooked or forgotten by guests. Additionally, there is no avoiding the reality that your specific tastes aren't going to compliment everyone else's and your trinkets might end up in a dusty attic or in the trash. Therefore, while you will want to provide a token of appreciation to your guests, you should have an eye out for inexpensive wedding favors that show your gratitude without stretching your budget. Brides might be considering hand-making their own wedding favors but, when facing a limited amount of time before the big day, they should take into account the unnecessary stress this can add.
Splurge on Favors for the Wedding Party: While being a member of your wedding party is absolutely an honor, don't forget that it is also time-and-money-consuming for your friends. By providing your friends with a thoughtful gift, you are demonstrating your gratitude and that their efforts are not taken for granted. Consider purchasing them each something different that compliments their individual tastes or having the gifts personalized or engraved.
Save on The Bar: While it is generally considered tacky to charge guests at the bar, you don't have to be providing your more jovial guests with a multiple rounds of shots. Instead, provide your attendants with wine, beer and a small range of signature cocktails. Additionally, having waiters take the drink orders instead of having partygoers head directly to the bar will slow the rate-of-consumption, and you can better control whether or not you want to serve alcohol the entire time or reserve the more expensive options for before-and-after the dinner while supplying only wine and beer with the food. Finally, provide champagne for guests who want it, but don't automatically assume that is everyone. Many people are fine raising their glass with whatever they are drinking, so have individuals request it rather than having it involuntarily passed around.
Splurge on Food: Though you might not want to serve steak and lobster at your reception, pass on your aunt's generous offer to cook in favor of professional caterers. After all, next to the bride and groom, the food will be a major focal point of the evening and so spring for quality ingredients and a talented chef instead of settling for mediocrity to save a few dollars.
Save on Invitations: While your mother and father might save the invitation to your wedding for years to come, most other guests probably tossed it either the day after the big occasion or even the day they received it in the mail. Investigate the many ways you can create a lovely layout without spending large amounts of money; this is the project on which DIY amateurs and mavens can truly have fun, especially because the nuptials themselves are months away and there is no immediately rush. For couples that want to limit their environmental impact, there are plenty of affordable alternatives to printed invites, such as customized e-invites.