Decorations Archive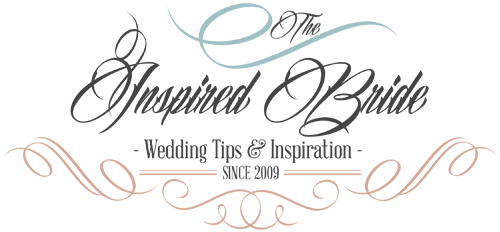 What's better for fall than carved pumpkins? You can incorporate these into your wedding décor and it doesn't take a whole lot of talent to do, because you can create stencils! Simply find a pattern you love, print it out and then tape it to the pumpkin. Then, poke holes along the lines of the pattern so you know where to carve. Check out these beautifully carved pumpkins that were used for wedding décor!
The Couples' Name
This beautiful pumpkin features the name of the couple in an elegant script. It's perfect for a side table or even the entrance to the venue.
A Couple Silhouette
This gorgeous pumpkin has been elegantly carved to show the silhouette of a couple embracing. As you can see, it goes perfectly with the wedding décor and bridesmaids dresses.
Beautiful Patterns
This couple used white princess pumpkins and simply carved beautiful patterns into them. They look exquisite with the glow of the candle shining through them!
Initials
These pumpkins feature the couples' initials in a beautiful script font. They are grouped together to create a fun and very "fall" table top décor.
Topiaries, Patterns and a Married Couple
The following picture includes a variety of fun wedding-worthy pumpkin carvings. Our favorite is the married couple at the bottom!
As you can see, there are tons of great ideas for carving pumpkins and using them for your wedding décor. Use these pictures for inspiration!
While recent trending wedding colors have been shades of mustard and gray, gold and pink and purple, something has to be said for a pure, country blue. This is a beautiful color and it works well with a variety of accent colors. If you love the thoughts of country blue as your wedding color, take a look at these ideas and gain some inspiration.
Country blue paired with a pale teal and periwinkle is absolutely beautiful. This palette works so well together because each color is light and muted, for a fresh look that isn't overpowering in any way.
This country blue is paired with a spring green color that is unbelievably fresh and stunning. Beautiful light green bridesmaids' dresses compliment the bride's ivory dress and the overall look is very spring-like.
For something a little more vibrant, this palette pairs country blue with vivid yellow, turquoise and green. The jewel colors go so well together, and the result is a splash of colors that delights the senses.
Here, different shades of blue are used that give this wedding color palette a very vintage feel. Dark, regal blues perfectly contrast with the lighter country blue colors and the cake brings all of those colors together.
This fresh, frosty look is obtained by combining country blue with gray, baby blue and silver. A brooch bouquet adds a little bling to the look and muted tones keep this palette pleasing to the eye.
Use these ideas to help you determine how to incorporate country blue into your wedding palette.
Are you on a very small wedding budget but you really want beautiful lanterns at your wedding? Well here's your solution: the can lantern. This is really easy to make and the end result is beautiful – your guests will have no idea what these really are. You'll just need a can and a tea light for each lantern, as well as a little string, some hot glue, and some spray paint. Here's how to make them:
Making the Lanterns
Start with the empty can and a ruler. Place the ruler alongside the can and use a box cutter to cut vertical slices in the can, using the ruler as a guide for how much space should be between the slits. Do this all the way around the can until the entire thing has evenly spaced slits.
Next, apply pressure to the bottom of the can (with the can upside down) until the slits open and the can sections bow out, forming the walls of the lantern. You may need to work with them a little so that they're all even and bowed out perfectly rather than crumpled.
Once you have the lantern shape made, you'll want to spray paint the can in whatever colors you'd like. Silver and gold look beautiful and you could even add jewels or glitter. Now, the tea light sits inside the can on the bottom (just slip it through one of the slats). Hot glue string to the top of the lantern and hang. You can then use a long match or lighter to light the tealight.
See how easy this is – and it's a lot of fun, not to mention, it's super cheap!