Cakes Archive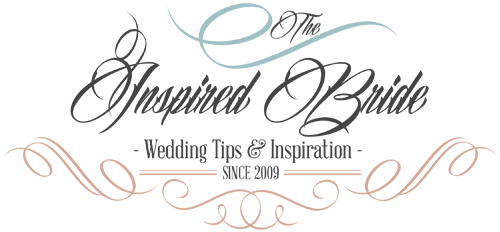 If you want to try your hand at making your own wedding cake or cupcakes for your bridal shower, this is a priceless guide for you. You can create your own fondant and it's super easy – it takes just a few minutes. You can tint it whatever color you'd like and you only need 3 simple ingredients. Here's how it's done!
You'll Need:
1 bag of marshmallows, whatever kind you want.
Vegetable oil
1 bag of powdered sugar
Food coloring gel
This batch will be enough to cover about 4 dozen cupcakes, or 1 large cake. You can make more or less depending upon what you need. First, place the marshmallows into a large microwave safe bowl. Add about a teaspoon of oil and microwave at 1 minute increments until the marshmallows are fully melted. Using a wooden spoon, mix in the powdered sugar.
This part of the process is the longest part. You simply have to keep mixing the powdered sugar in until you create a play-doh like consistency. Once you get to this point, dust a surface with powdered sugar and place your fondant there to work it. You can now use the gel food coloring several drops at a time to tint the fondant to the color you'd like.
If the fondant is too dry, add a few drops of oil until it's malleable again. If it's sticky, continue kneading in powdered sugar. Voila – your own fondant. You can use flavored marshmallows to create flavors, or you can replace the oil with a little flavored extract. It's all up to you!
This is an absolutely delicious dessert that your guests will adore. It's perfect for tucking in to your wedding favor bags and boxes and giving your guests an extra sweet treat. Plus, this is a fake out version so it's super easy to create.
Here's what you'll need:
1 Box of Your Favorite Brownie Mix
1 Bag (8oz) Pecans
1 Bag (10 oz) Mini Marshmallows
1 Bag (16 oz) Powdered Sugar
½ Cup Butter
¼ Cup Milk
½ Cup Unsweetened Cocoa Powder
Step 1: The Brownies
First, you'll mix up the brownies according to the package direction. Cook them in a greased cake pan until a toothpick inserted in the center comes out clean. Then, remove the brownies from the oven and cover the top with the mini marshmallows. Put the pan back into the oven for 5 minutes.
Step 2: The Frosting
Now, while the marshmallows are melting, you can make your frosting. Simply mix the powdered sugar, butter, milk and cocoa and mix with an electric mixer for 2 minutes. When it's time to remove the pan from the oven again, pour your frosting on top of the marshmallows, covering them as much as possible.
Wait until the cake cools completely, and cut into small squares. If you're giving 2 pieces to each guest, this is enough for approximately 9 to 10 guests and it's absolutely delicious!
Maybe you're not the traditional bride and a white cake just won't work for you. Maybe you want lots of beautiful color! Well you've come to the right place. Check out the amazing and beautifully colorful wedding cakes we've lined up for you to take a peek at.
Fuchsia and Purple
This beautiful and bold cake is done in shades of fuchsia and purple, with some gold embellishment. It also features a giant, pretty peony. While this may not be the cake for everyone, it's certainly colorful.
Summer Beauty
This cake is really breathtaking. It features warm golden and muted pink ruffles as well as large, ruffled flowers in the same colors. It's perfect for a summer wedding, and fantastically colorful.
Yellow
This yellow cake is the epitome of summertime. It's fresh and pretty, with yellow flower petals used as embellishments.
Navy, Yellow and White
This cake is bold, elegant and sleek and only features a small amount of white. The fondant is textured on this one, which brings another beautiful element into play, and the white and yellow embellishments are very pretty.
Blue, Green and White
This Wedgwood-inspired cake features muted shades of green and blue with lots of pretty filigree and design.
Purple
This fantastic purple cake features scads of blossoms, making it a perfect garden party or summer wedding cake.
These are just a few of the gorgeous wedding cakes that are done in full color. If you're a non-traditional bride and you definitely want a colorful wedding cake, allow these to inspire you! Another great idea is to make cupcakes for each guest and send them home with them in gift bags as their wedding favor. That way you can do several colors instead of only picking a couple.