What could be better than just lying around with the love of your life, reading books together while sipping a good ol' cup of Joe? Nothing, I suppose. I am personally in love with this shoot because it contains two of my favorite things in the world – books and coffee. Lisa and Joe share the same passion and they decided to incorporate that into their laid back shoot. Having hints of things you enjoy together will make it easier to relax and just be with each other, making the photos look more natural. Congratulations on getting engaged, Lisa and Joe! This engagement session is definitely one for the books (oops, pun unintended *wink*)!
Click image to enlarge
Like. Click to Vote
>
The Engagement Shoot:
We wanted to highlight the laid back love between these two. We decided to stroll outdoors and build a little camping tent/picnic full of all of their favorite hobbies. They love to fish together, read, and they both are coffee fiends. Having a cute setting of special details that speak to who they are was the perfect way to elicit their smiles and show off their connection.
The Location:
It has the perfect mix of Florida Oaks and waterfront. I knew the giant oak would be the perfect spot to set up their picnic/tent.
The Outfits:
We wanted their outfits to speak to their personalities. Nothing too fancy. – something that was flattering, yet fitting in the outdoor setting.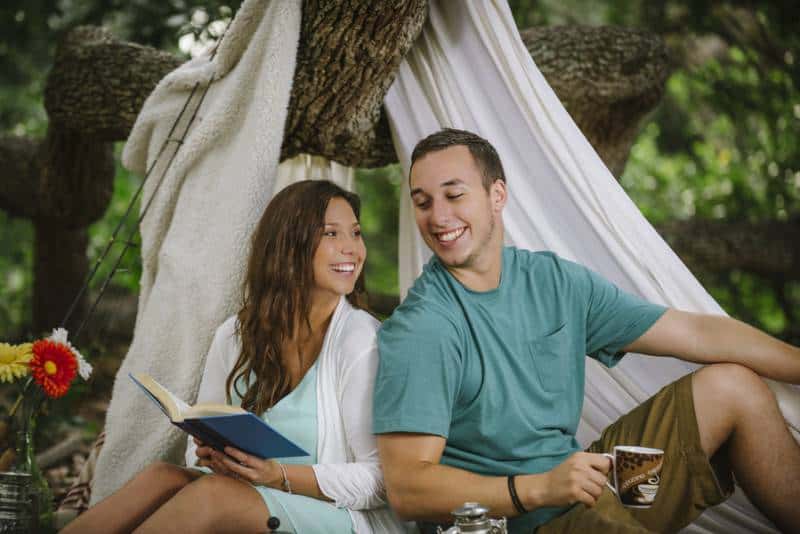 A Hint For The Wedding Day:
SMILES! Wow! I just captured the big day and it was just as easy going and fun as these images! I would love to submit them to you! Everything was minimal and down to earth.
The Poses:
I ask them to embrace the awkward and then to just snuggle and goof off together. Once I can get them nice and close they always end up relaxing and having fun.
About The Wedding:
It was wonderful! Very simple at a beautifully modern event ballroom in Tampa. Lisa had the biggest smile I have ever seen the entire day! My favorite part was when she danced with her grandfather to "Tiny Bubbles" while her family blew bubbles onto the dance floor!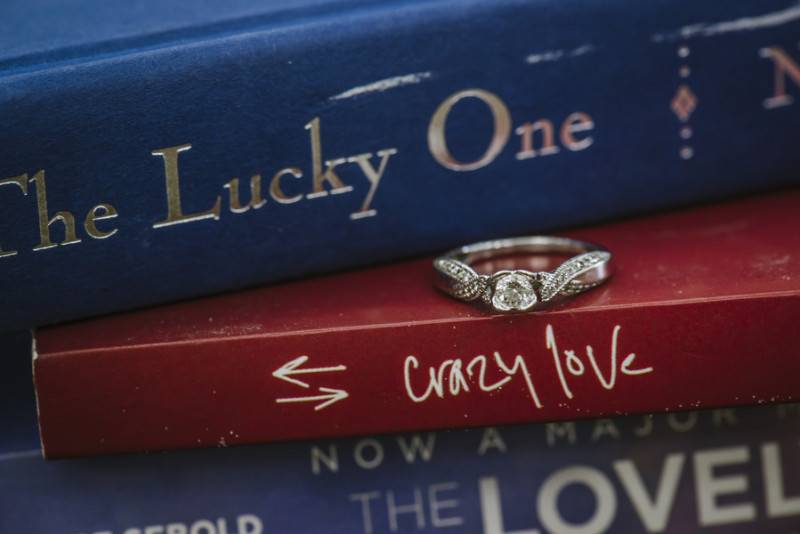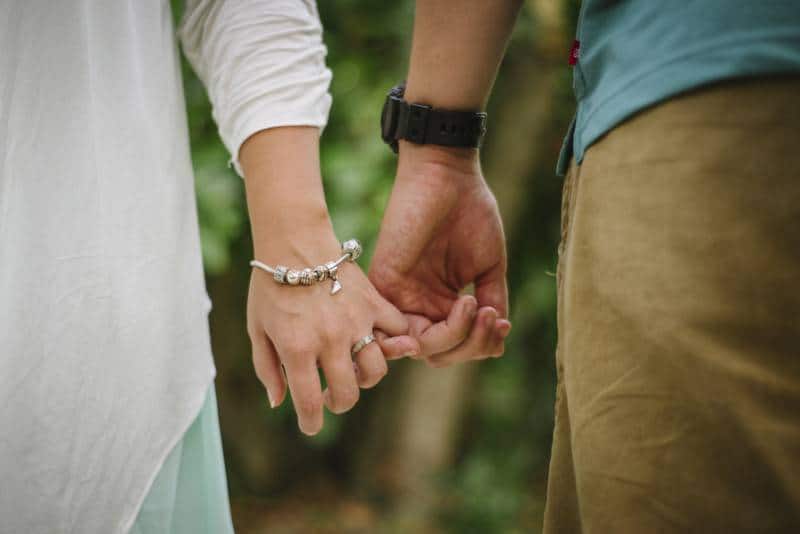 VENDORS
Photographer: Ashlee Hamon Photography, INC.