Kelsey and Ryland were married on a gorgeous May afternoon in J&D's orchard farm together with the special people in their lives. Here today, we will witness all the details of their wedding in photos. I bet you'll love the splashes of navy and ivory all around the countryside feels of the Orchard Farm, just as much as I did! Leave some thoughts below, yes?
Click image to enlarge
Like. Click to Vote
>
The Proposal
For the previous Valentine's day, Kelsey had given him a stack of 'open when' letters for a bad day, big events, etc. that she wouldn't be there for since they were long-distance at the time. They had discussed marriage many times & so one envelope said 'open when…you are going to propose'. While they were at the park, he handed her the letter & tears immediately began to flow. He then asked her to marry him, all while covered in nervous hives!
A bit about the wedding…
They decided to do their first look at the foot of the cross at the altar and when Ryland saw Kelsey he LOST IT!! At the ceremony, Kelsey wanted to wear her veil and let Ryland reveal her blushing face when they kissed. The farm chairs among the low hanging apple trees was such a romantic place for them to say their "I do's".  The way the golden sunset hit her veil took our breath away and we can honestly say that ceremony kiss will be one of the most memorable for us.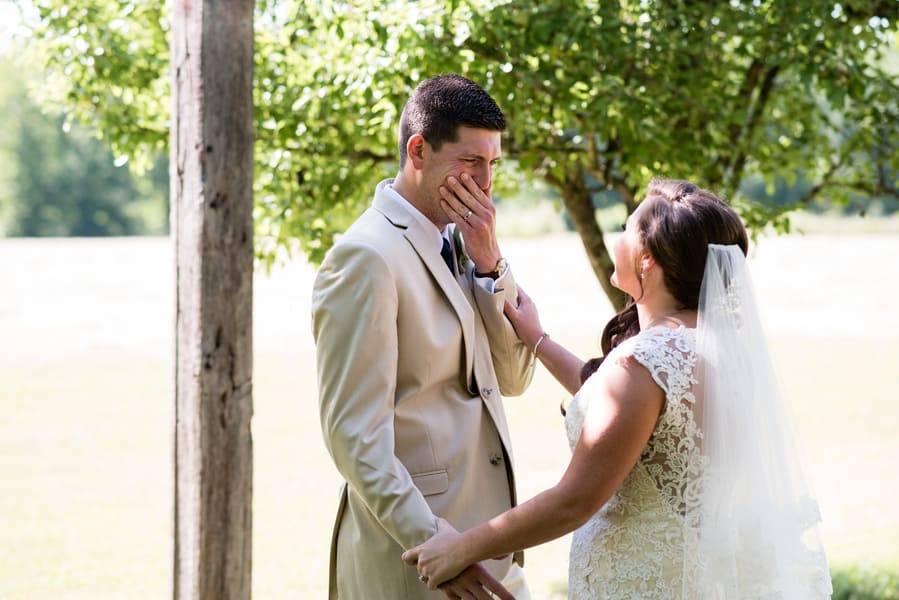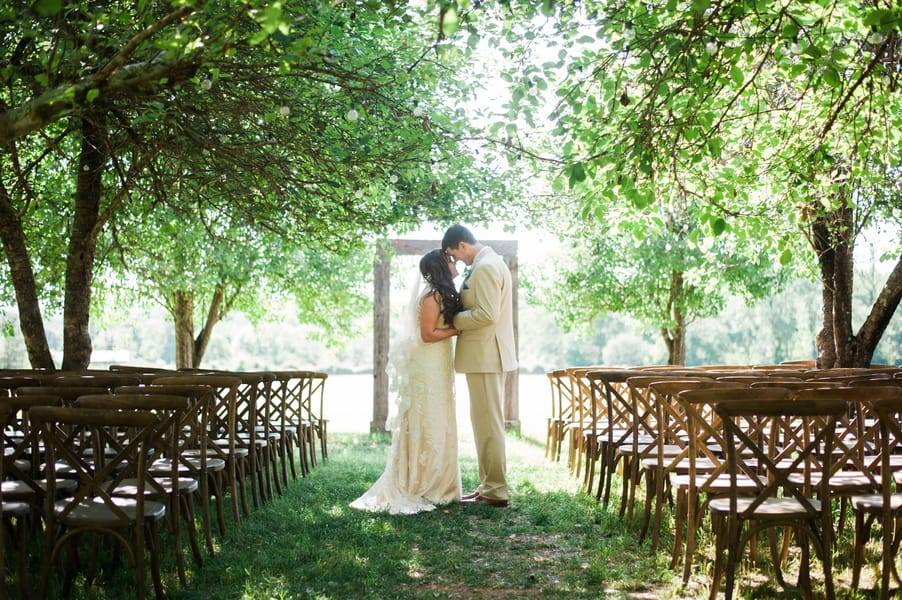 Nelly the Fur Baby
It is so good to see their fur baby, Nelly, dressed for the occasion. She may have stolen the spotlight for a few times throughout the day but she totally deserved it! You would have thought she lived at J&D Farms the way she pranced around so happy for her humans to tie the knot!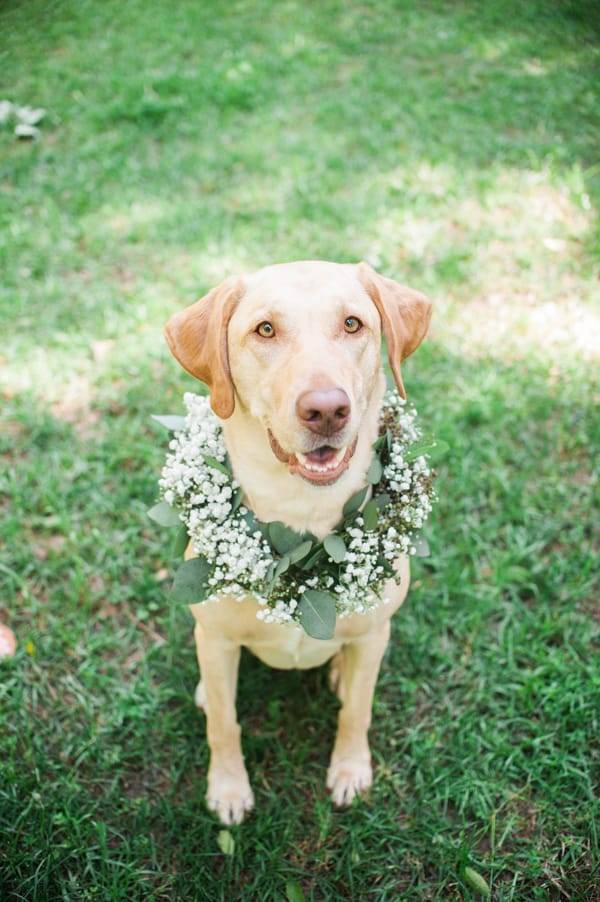 VENDORS
Photographer: Cotton & Clover Photography
Equipment Rentals: Aabco Rentals
Bridesmaid Dresses: Bari Jay
Cake Designer: Cakes by Audrey
Floral Designer: Davis Wholesale Florist Inc
Dress Store: Diane's Formal Affair
DJ: Feel the Beat Entertainment
Professional: Indie Film Lab
Event Venue: J&D farms
Groomsman Attire: Men's Warehouse
Favors and Gifts: Zazzle