Here's a little something that will surely brighten up your day! Today's featured wedding is one of a kind and extremely unique. Janna and Mitch's rustic backyard wedding is a DIY extravaganza! From the transformed ranch to the woodsy ornaments, everything about this wedding exudes creativity and rustic opulence. The smooth balance of the green-yellow color hue fits perfectly with the seasonal theme of Fall. So to the DIY brides who want to plan something special for this lovely season, fancy yourself with more of this woodsy rustic romance from Courtney June Photography. Enjoy!
We're All About the Details!
The Ranch
Janna and Mitch had a one of a kind, extremely unique wedding. From the looks of their photos, it looks like any full time venue, but in fact it's Mitch's parents house! They transformed their "ranch" into a beautiful place for the wedding.
The Rustic Inspirations
They made a chandelier out of a wagon wheel and it was awesome! Creative markers all over the venue sets the mood for the guests while provide enough information for them to get excited.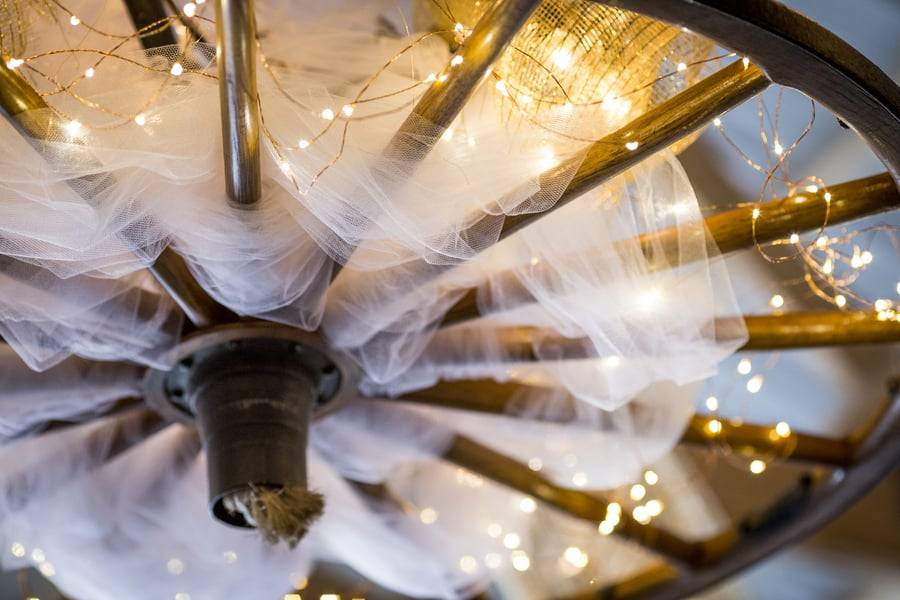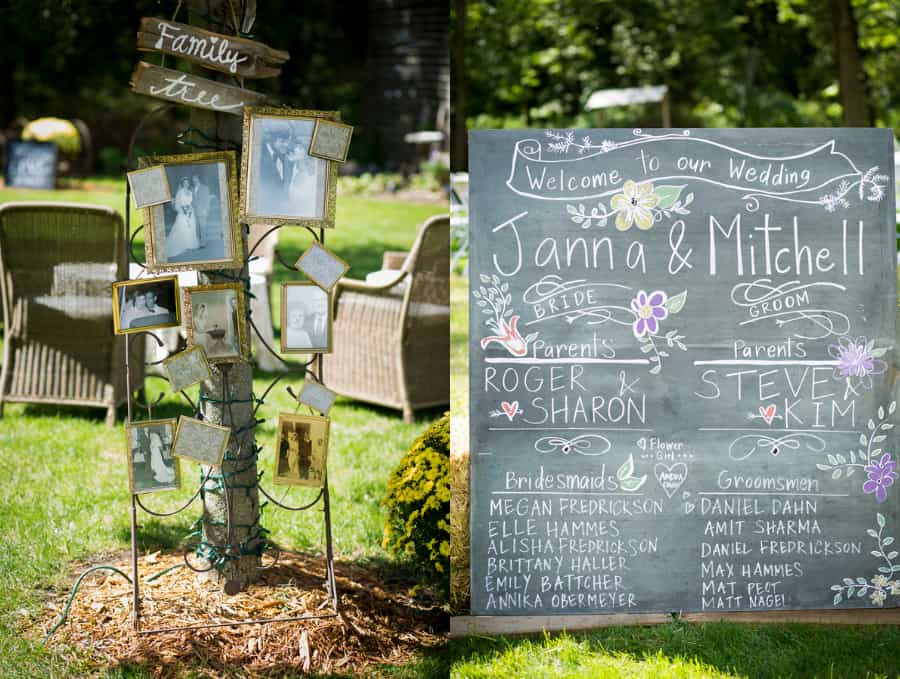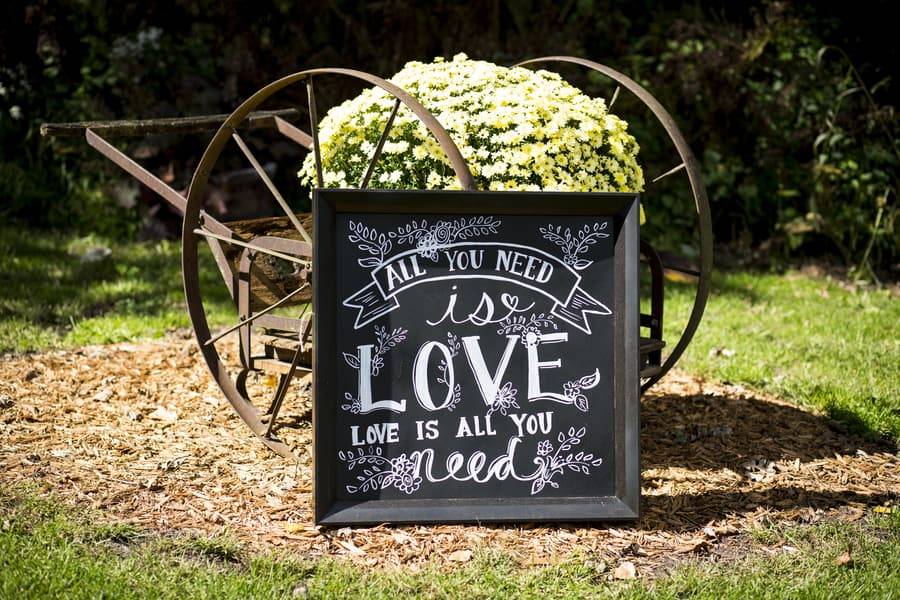 The Romantic Candles
Another creative idea from the couple are these romantic candles that adds up to the overall rustic theme.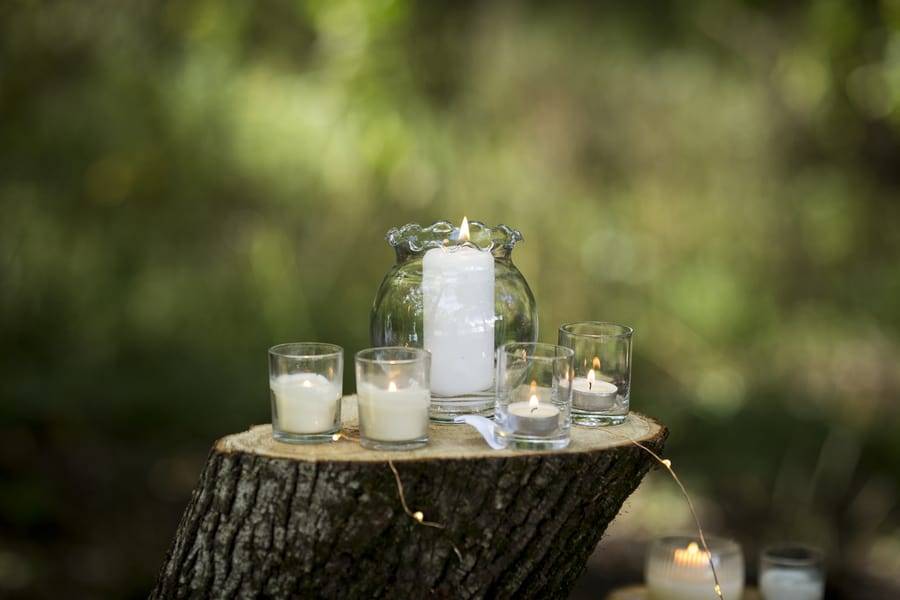 The Woodsy Decor
This is amazingly creative! Live sawn timber with different woodsy elements from vines, roots, to mushrooms and seeds are arranged into a fancy ornamental aesthetic that fancies into a DIY masterpiece.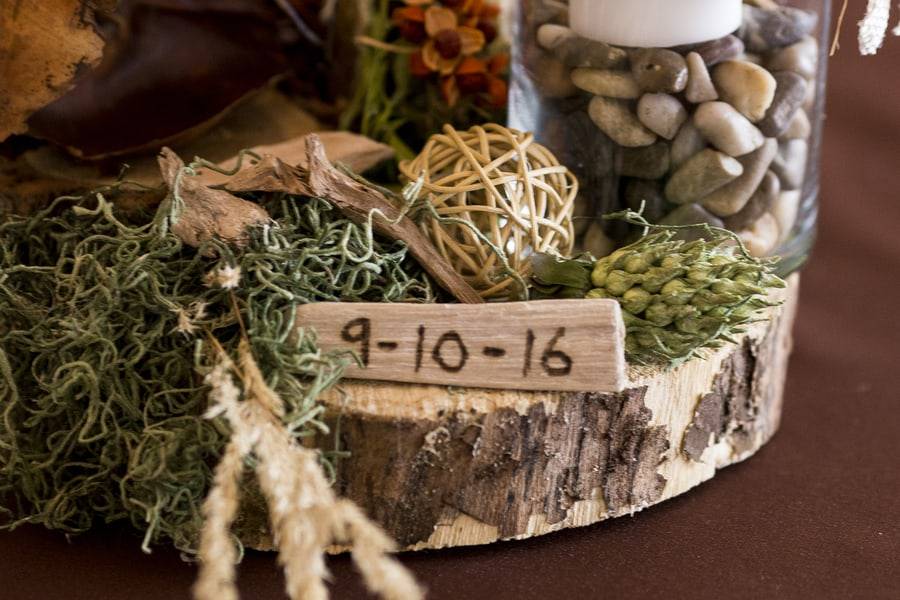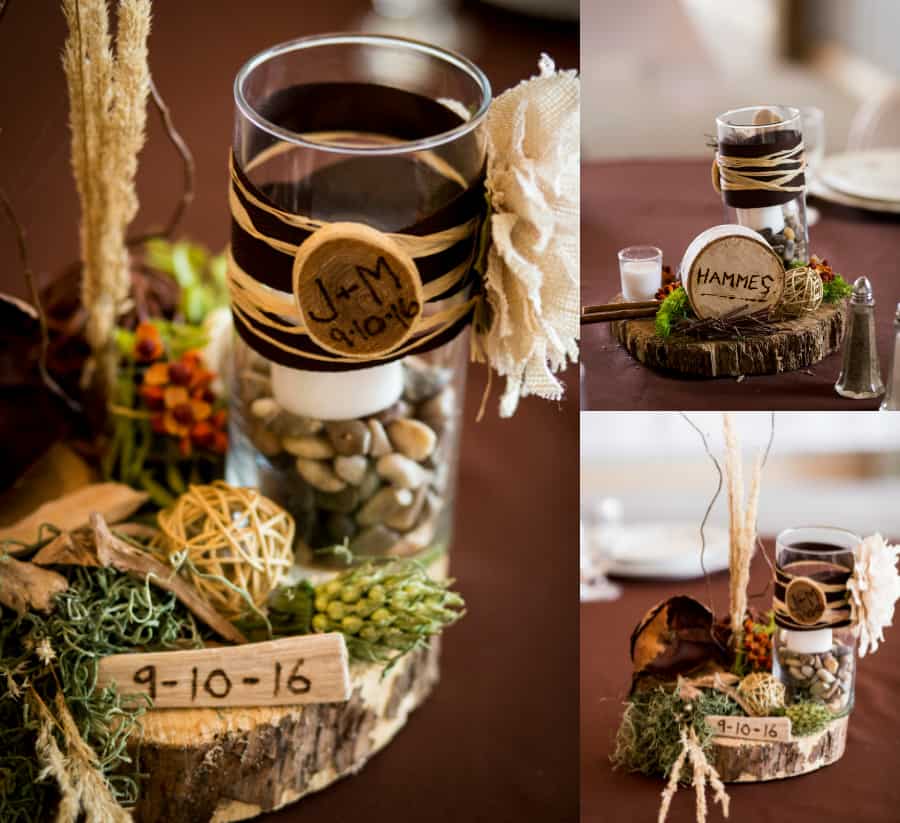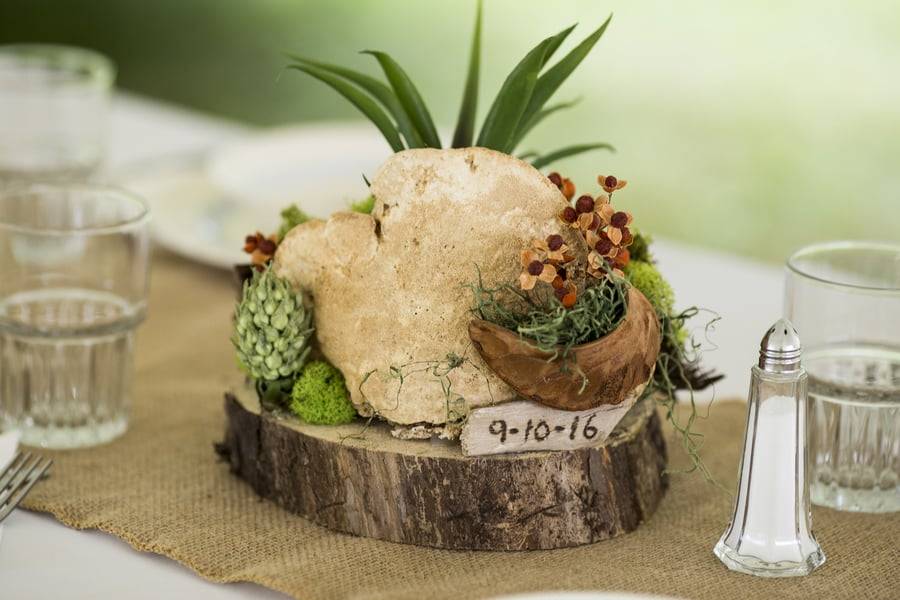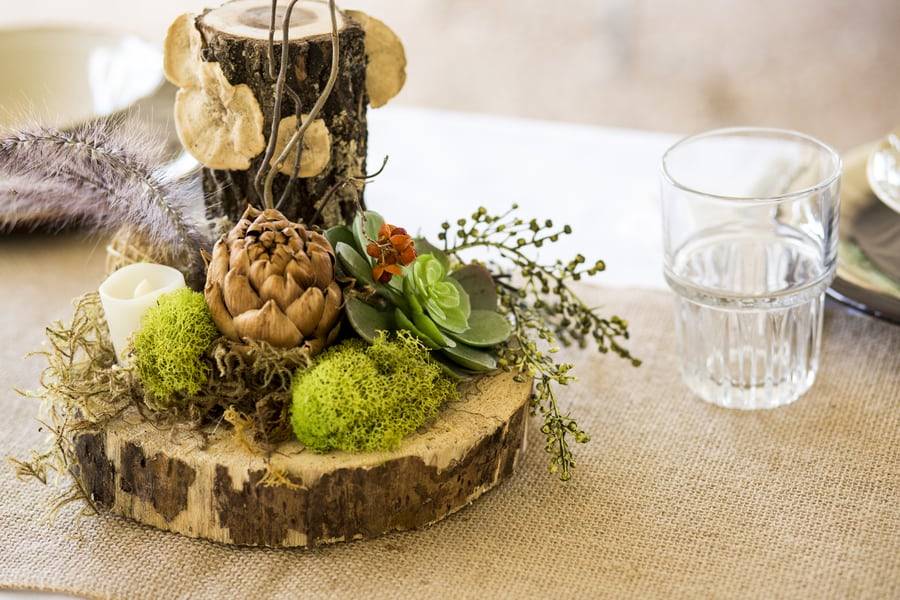 The Florals
Sunflowers and roses are just the perfect match for their floral needs. The vibrant yellows with the green backyard creates a soothing warm vibe to the overall style.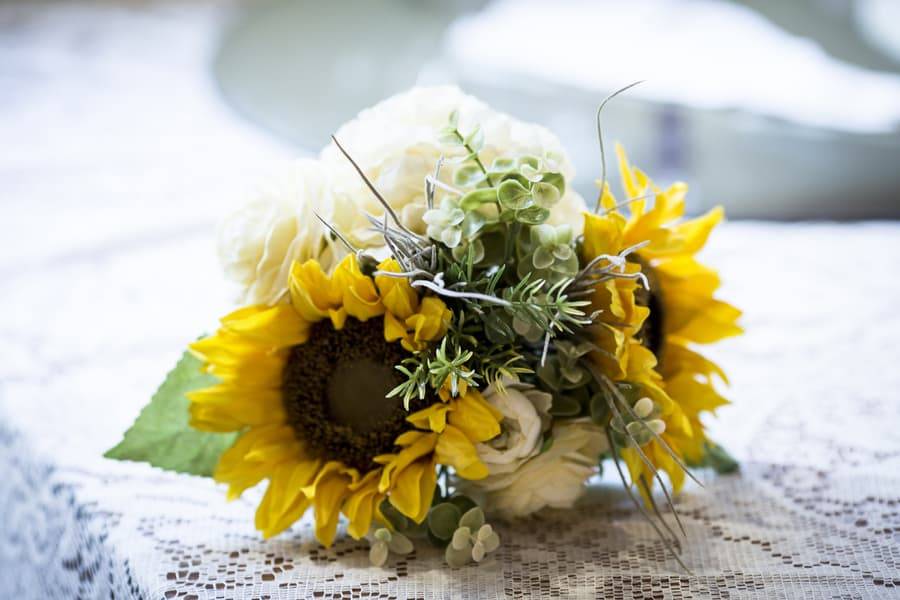 The Flatware
Each table had a different plate setting that provides individuality and personality to their table setting.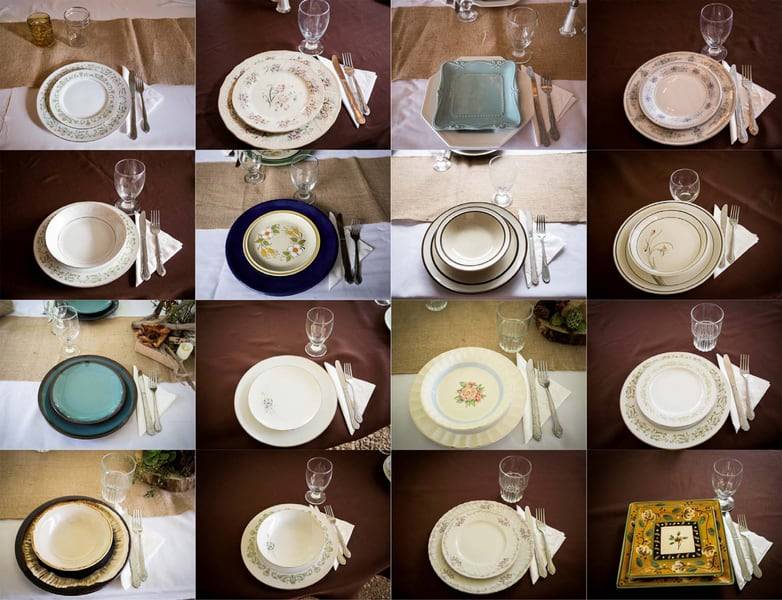 About the Photographer
What sets me apart as a person or photographer? As a person, I am a goat mom. I have two adorable Nigerian Dwarfs, Carlene and Gathy. As a photographer, I honestly am very excited about your day. Sometimes I have to contain my excitement so I don't seem like a crazy person. I absolutely love trying new things, new locations, etc. I am a Pinterest friendly photographer, honestly Pinterest in not my competition. You want to do a pose, let's go for it! Just remember if you're getting married in the church, that snow on the mountains in the background isn't gonna be there. I photograph all events, weddings, engagements, etc. I am in Minneapolis and would travel anywhere! Contact: Courtneyjunephotography.com, cournteyjunephotography@live.com
Take this Advice
Make a timeline, get a coordinator and make sure you have enough time to enjoy the process. It's not suppose to be extremely stressful, enjoy it. ~Courtney June/Photographer
Money Matters
$45,000 +
Vendors
Photographer: Courtney June Photography
Bakery: Hailey's Decorated Cupcakes