This winter wedding styled shoot that was led by photographer Amy Allmand is simple but full of glamor and elegance. Even though it's winter they managed to make this occasion warm and sweet. From the color scheme of choice down to the atmosphere and feel, one would wish to be wed in winter!
Click image to enlarge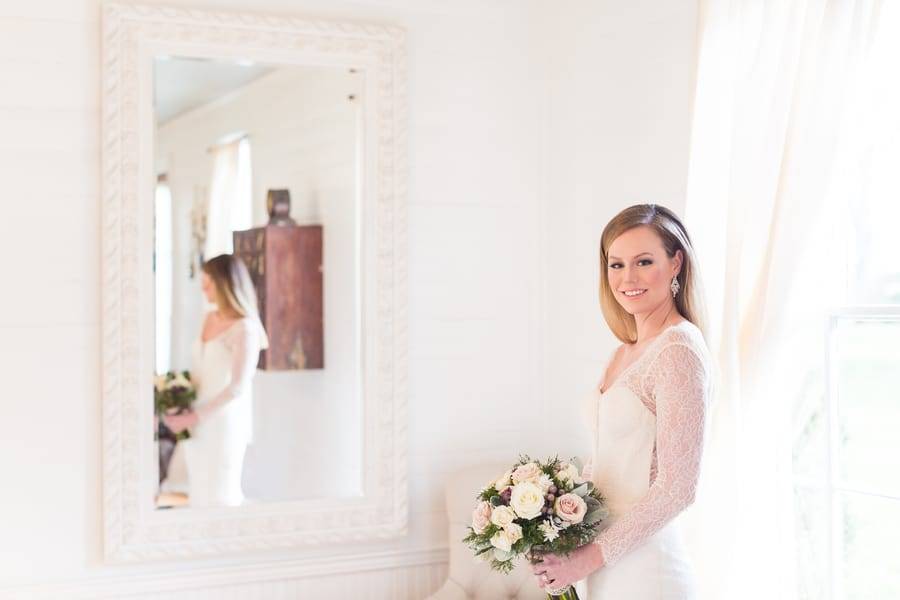 2

Like. Click to Vote
>
We're All About the Details
The bouquet of pale pink roses is accented with dark colored flora to represent winter pretty well.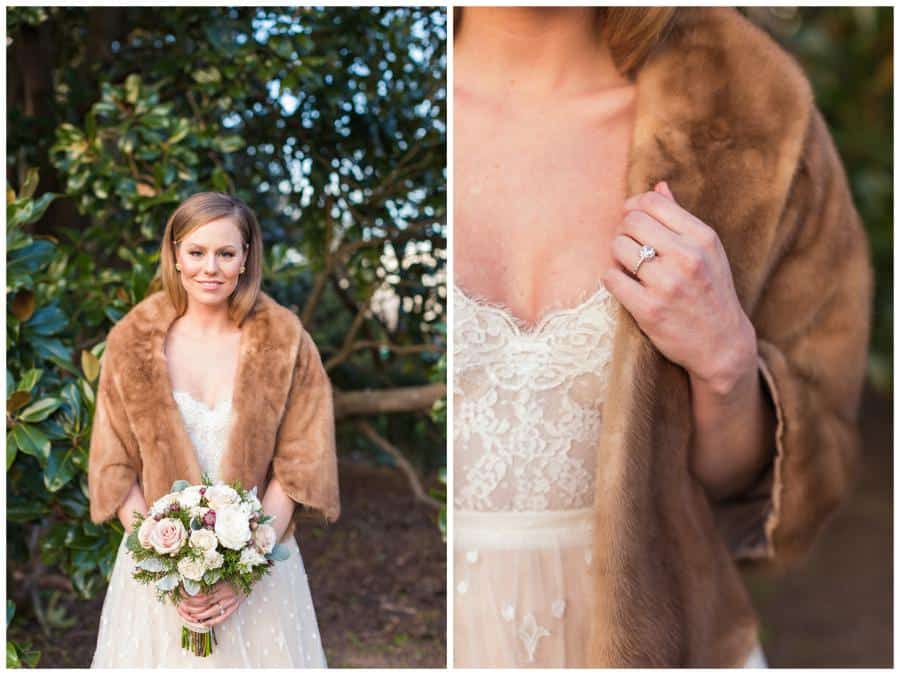 I love how sexy and elegant this bride looks in her lace dress plus the vintage fur coat to gave the whole look a winter glamor vibe!
The naked cake was beautifully placed on a wood stump and adorned with acorns, flowers, and fern wreath for the wintery touch!
About the Photographer
Before I was a full-time photographer, I worked in the music business and through very elaborate, stressful parties so after surviving those, weddings are a breeze! I like to see myself as the calm in the storm of what can be a stressful day for some. I want to make sure my bride & groom are taken care of a thinking about nothing but saying their vows. I love shooting weddings, but my favorite is to shoot engagement sessions where I can be one on one with the couple. That's where we get to know each other so that on the wedding day, we feel like old friends.

— Amy Allmand
Vendors
Photographer: Amy Allmand Photography
Bakery: Just Call Me Sugar
Beauty: Nashville Wedding Stylist
Dress Store: Olia Zavozina
Reception Venue: Homestead Manor