You don't need snow to have a winter wedding. Let this styled shoot be your inspiration! I think what really sets the style here is the bride's gorgeous Winter Verona gown from The Flower Bride. It's a lovely lace number with long sleeves and a low draped back. (I wonder if that drape can double as a hood… Now, wouldn't that be interesting? Haha) Of course, it can get a bit nippy so she puts on a fur shawl as she and her handsome groom—in his sharp black tux that looks perfect in this cool atmosphere—dine in a simple yet elegant outdoor setting with gold and vintage accents. After that, she puts on this lush red cape as they walk in the beautiful gardens of the estate for more photos. All the while, she looks lovely and romantic with her fishtail braid and ruby lips. Check out the gallery for more ideas for your winter wedding without the snow!
Click image to enlarge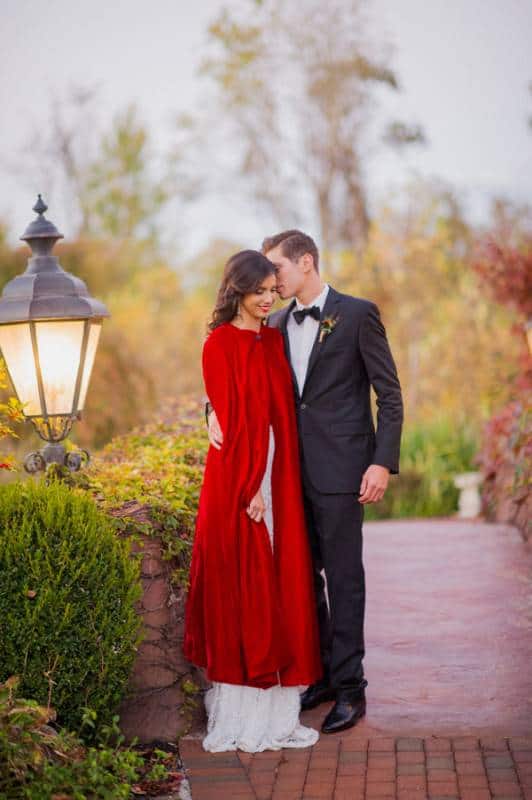 2

Like. Click to Vote
>
The Album Story:
Tara Weldon with Lovestyled Events came up with a theme based around the change of seasons and "Winter Coming". Dress designer Kelsey Genna, from The Flower Bride lent us her beautiful "Winter Verona" gown. Our bride is meant to be something out of an old world novel. Makeup Artist, Laura Allen styled a soft fishtail braid and ruby lips to complete the look. We used The Ashford Estate in Allentown NJ, to bring the wedding to life. This Estate has such a timeless elegance.
While our bride was getting ready she wears a crushed velvet coverlet from Anthropologie. With a hint of boudoir, these images make a beautiful wedding day gift for your grooms. Velvet Raptor albums showcase them beautifully. Peter James crafted oversized holiday color florals, and we added thick silk ribbons. Each piece was hand dyed to have an ombre effect. Jewelry for our bride comes from Foolish Ginger of Asbury Park NJ. Each piece is hand made by the shop owner Erica. Our engagement ring was a 2 carat ring from the Gold Tinker. Calligraphy and the invitation was done by MaryKate Moon. Lastly, we added an antique red cape and one handsome groom. Ashford's candlelit chapel as the sun sets made a stunning closing scene for the couple to say I do.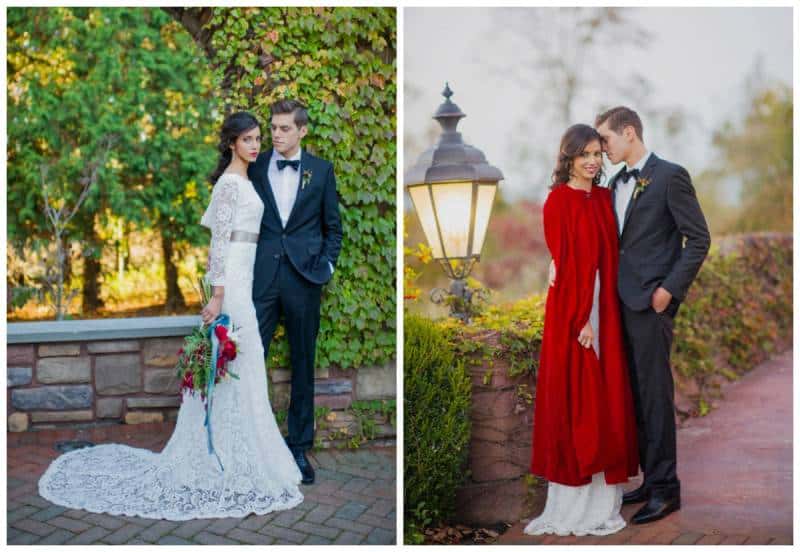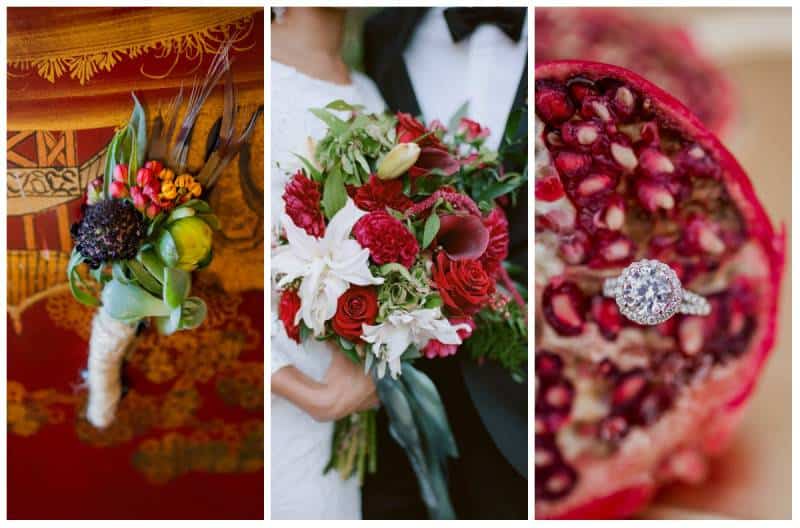 VENDORS:
Photography: Christina Lilly Photography
Dress: The Flower Bride
Make-up Artist: Laura Allen
Jewelry: Foolish Ginger
Floral Design: Peter James
Invitations: MaryKate Moon
Venue: The Ashford Estate