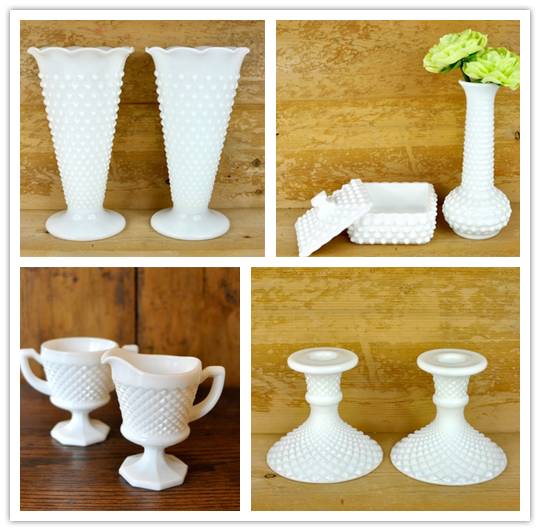 I'm off this week as I head out east to Washington, DC for the B-List blogger convention. I'm ashamed to say that despite growing up in New York and having visited Boston numerous times, I never turned south to head to the capital. Since my birthday is this Friday, I'm flying out early to enjoy some "stereotypical vacationer" time with my parents and my husband.
Before I leave you in the capable hands of my guest bloggers, I thought I'd share a new vintage resource I'm currently loving. I collect all the cheap milk glass I can get my greedy little hands on, and I'm currently drooling over the pieces available at Haven Vintage. I always enjoy seeing these vintage vases and decorative accents in wedding decor, so if you're looking to incorporate a lovely piece of history (with a sleek modern white look), pay them a call to see what little treasure you can dig up!
Images from Haven Vintage.