"Playful" and "romantic" would be two words to describe this engagement shoot. Farida and Colin chose to have it in the place where they met – Los Gatos, CA. Add perfect-for-date-night outfits into the mix and you get pictures that look like it was their first date all over again. Looking at these photos, you can practically see the metaphorical sparkles in their eyes. I can't help but think that this is a couple that can't get enough of each other. It truly must have been such a special experience to have had this photoshoot done where their love started.
Click image to enlarge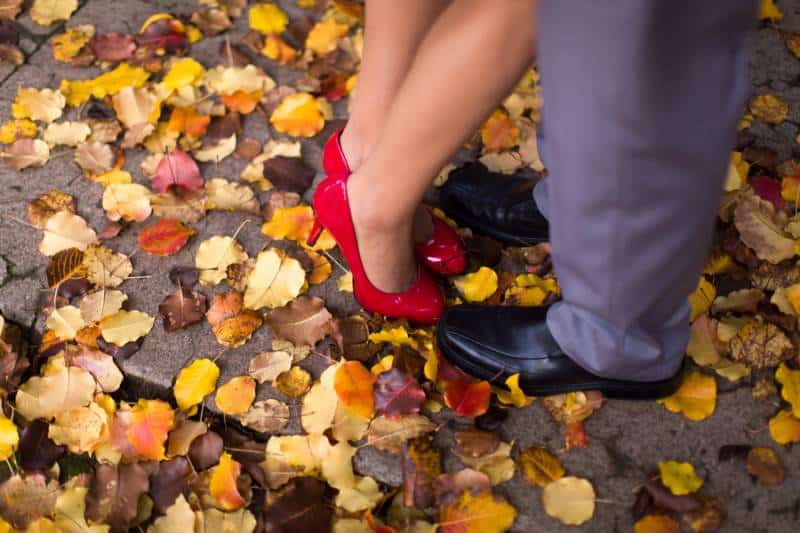 Like. Click to Vote
>
What did you want to portray in your engagement shoot?
I wanted the engagement shoot to show us in the most natural way, the way we interact with one another and capture the excitement we have as we are looking forward to getting married.
Why did you choose the location?
We chose our photo shoot to take place in the beautiful city of Los Gatos, CA because that is where we first met each other. Not only that we met in Los Gatos, but we also have lots of other beautiful memories in that city as we kept going there on weekends for dinner, dancing and romantic walks.
What inspired your outfits for the engagement session?
I wanted our outfits to represent our style. We always like to dress up to go out. I love wearing little pretty dresses, I was also wearing a similar dress in a different color the night when we first met.
How did you feel at ease with all the posed shooting?
To feel at ease, you have to just make yourself forget that there is a camera following you. Try to interact with one another in the most natural way.
VENDORS
Photographer: Tony Fitzgerald Photography
Other Location: Downtown Los Gatos