We certainly don't want to make any future bride cry, but we can appreciate a little misty-eyed appreciation for beautiful photos. We've gathered up our favorite and most touching wedding photos to share with you here. We hope it provides not only a little tug at your heart-strings, but perhaps some inspiration as you plan your own wedding day and the shots you want your photographer to get.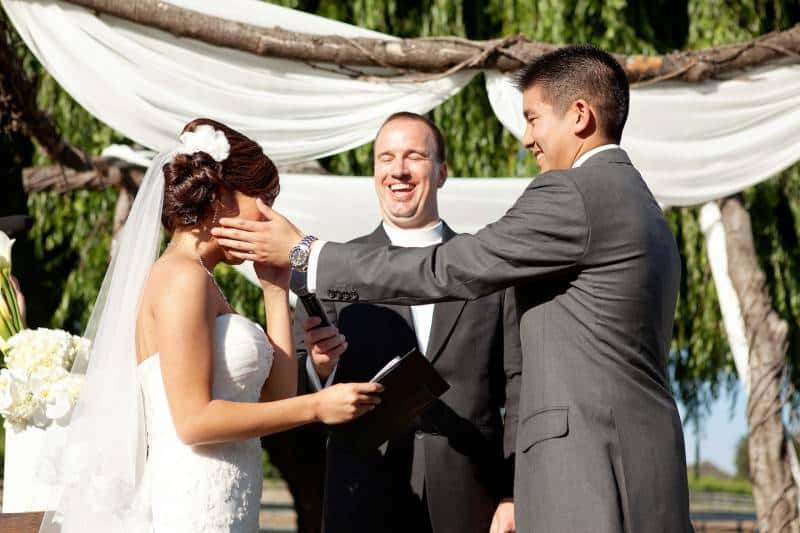 This stunning photo captures a sweet moment when the groom reaches out his hand to brush a tear from his beautiful bride's face. There is so much love and tenderness in this one gesture! We admit it – we definitely let out a heartfelt sigh upon seeing this one.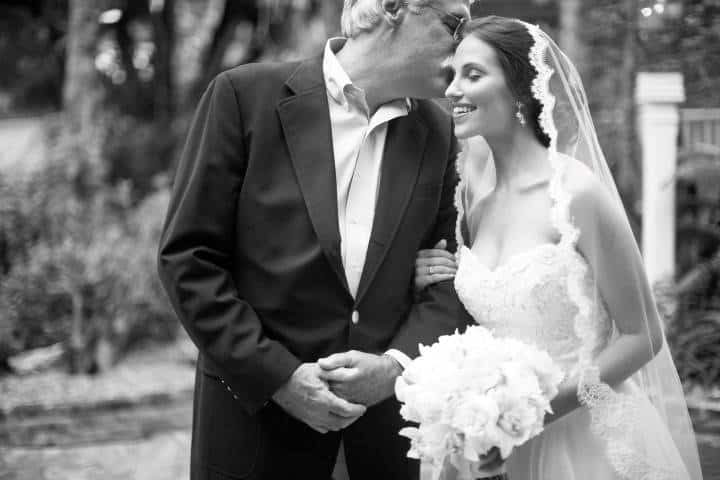 It's impossible to capture the feelings in a father's heart as he walks his baby girl down the aisle toward her future husband. Surely all the moments of her life are running through his mind; the moment he saw her tiny face for the first time, the times she stood on his feet and he danced her around the living room, the long nights when she was sick and couldn't sleep and he told her stories and brought her cool drinks. While words might not express all those feelings, the perfect photograph can, and we just love this sweet photo of Dad giving his girl a kiss on the forehead before they head off together down the aisle!
If your eyes have stayed dry until now, you might as well give it up. This amazing photo tells the story of Sgt. Joey Johnson, a vet who was paralyzed in a motorcycle crash after a 10-month tour in Afghanistan. In June of 2014, he married his love, Michelle Johnson. Unbeknownst to her, Joey and his friends had created a harness that would allow him to stand, and he did, so the couple could share their first dance as husband and wife.
The best man; he is the guy the groom has known forever, whether it's his best friend, brother, father or another special individual. He has helped the groom through the worst times, helped him move his stuff to new apartments, helped him keep his head up after particularly bad heartbreaks, talked him out of the worst decisions and probably loaned him money a time or two. The guy who has been there through it all stands up once again to support the groom as he marries the woman of his dreams. That's all summed up in this touching photo of the best man making sure the groom looks fantastic by fixing his tie.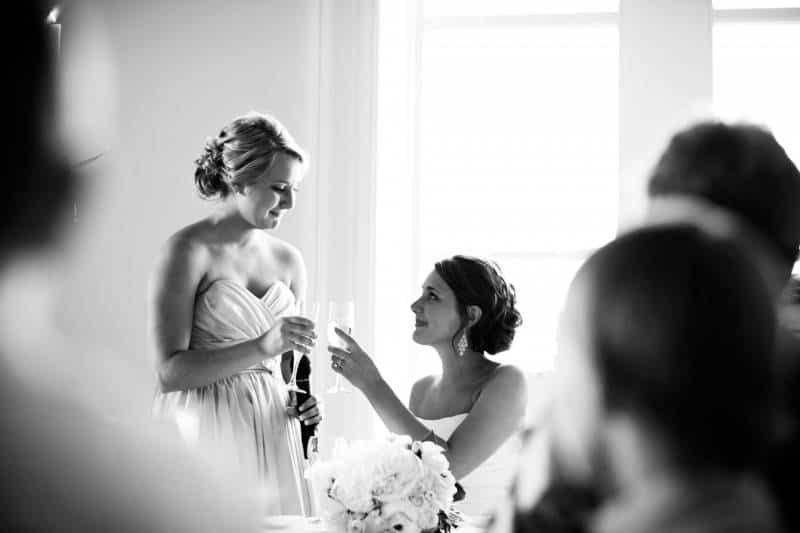 Few people will wish the bride more happiness, love and joy than her maid of honor. This girl might be the sister, the best friend, the cousin – whoever she is, there is no doubt that her bond with the bride is priceless. She is the girl who will defend the bride like a mother lion if she senses danger, who has spent countless nights on the couch with the bride watching cheesy romantic movies, who has helped the bride curse ex-boyfriends who didn't see what a special girl they had. There is no doubt the maid of honor's toast to the bride is a momentous occasion and it has been captured in this photo.
Which one of these photos is the most touching to you, and will you try to recreate any of them? Dry those eyes and tell us about it in the comments below!