This past year was all about the vintage, old-world and antique styles for weddings — but few trends last forever. Next year is 2020, the beginning of a new decade, and as such, it brings a slew of new wedding trends that brides should abide. While it can be difficult to plan the details of an event so far in advance, brides and their partners should at least be thinking about their invitations, which will set the tone for the rest of the event. Here are some of the up-and-coming wedding invitation trends to watch for upcoming weddings.
Simple and Sustainable
Almost everyone has received a wedding invite that was just a bit too over-the-top, with too many bits and bobs involved in the suite. Though it might be disheartening to realize, you should remember that your invitations aren't going to be treasured by your guests for eternity; most will hold onto the important parts until your Big Day, and then the invitation will take a trip to the trash. That means any rare or expensive materials you use in your invitations will go to waste, and wastefulness is a significant contributor to climate change.
Sustainability is a major trend throughout wedding planning, but especially when it comes to invitations and other paper goods. Instead of designing an expensive and elaborate invitation suite, you should strive to make custom wedding invitations that suit your guests' needs without creating unnecessary waste. Fortunately, another invitation trend encourages the sustainable look and feel.
Handmade, Hand-written, Hand-drawn
Departing from a longstanding tradition of clean and polished invites, many invitations sent out next year will have an old-world sophistication. This is largely due to the rising trend of handmade aesthetics, which ensure a rougher and more rustic look and feel.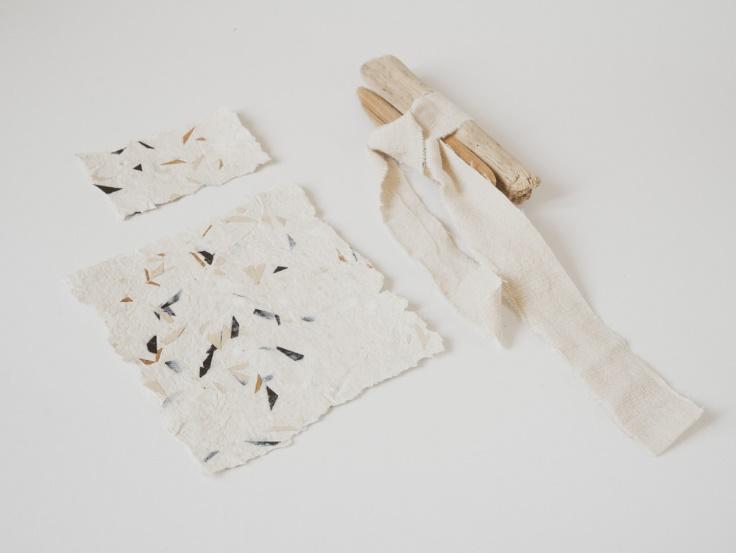 When you use handmade invitations and envelopes, you can customize essentially every aspect of the invite, from the size and dimensions to the color and shape. You can add more unique elements, like artistic renderings of your wedding venue or wildflower seeds embedded in the page. The slightly rough nature of handmade invites ensures that each individual invitation is one-of-a-kind, making your guests feel special and your event feel exclusive. Plus, handmade items support the local, sustainable movement which is also on-trend for 2020.
There are a few ways to give your invitations that handmade quality. For one, you can make your own paper or use a local stationer who does hand make their paper. Handmade paper is slightly thicker than machine-made pages, and when it is hand-torn as well, it offers irregular, coarse edges. You can hire a calligrapher to handwrite the information on your invitations, the addresses on your envelopes or other elements of your invitation suite. Additionally, you can contract an artist to hand-draw illustrations on your invitations. Artwork effectively informs your guests of the tone of the wedding, so you should make use of it on your invitations and/or envelopes. Plus, decorative details like artwork are growing as a trend and likely to be important in the coming years.
Decorative Details
Minimalism had been a dominant trend for roughly a decade, but in almost every field of design — from interior decorating to fashion to stationery trends — minimalism is on the wane. Replacing it is maximalism, a new style that encourages bigger and bolder design with plenty of activity and color.
You should strategically add decorative elements to your invitations to adhere to the maximalism trend. One of the most alluring decorative details of late is a colorful envelope liner, which transforms your envelopes from functional covers to beautiful backdrops. While floral designs are popular, you might opt for a geometric pattern or even a watercolor illustration of your venue.
Another unique and decorative touch is a specially designed monogram. You can work with a graphic designer — or tinker with lettering on your own — to create a monogram that suits your new family name, possibly combining the first letters of your last names or else stylizing your shared initial. Any decoration you add to your invitations should set your event apart from other weddings and communicate the style and tone of your event.
The world turns, seasons change, and wedding trends evolve. Brides and grooms planning nuptial celebrations in 2020 need to remember that their events do not occur in a vacuum; every stylistic choice they make will be compared against existing trends and fashions. The invitations are the first piece of the wedding that guests see, so it is imperative that the invites set expectations appropriately — and tell guests that the upcoming wedding will be exceedingly beautiful and memorable.