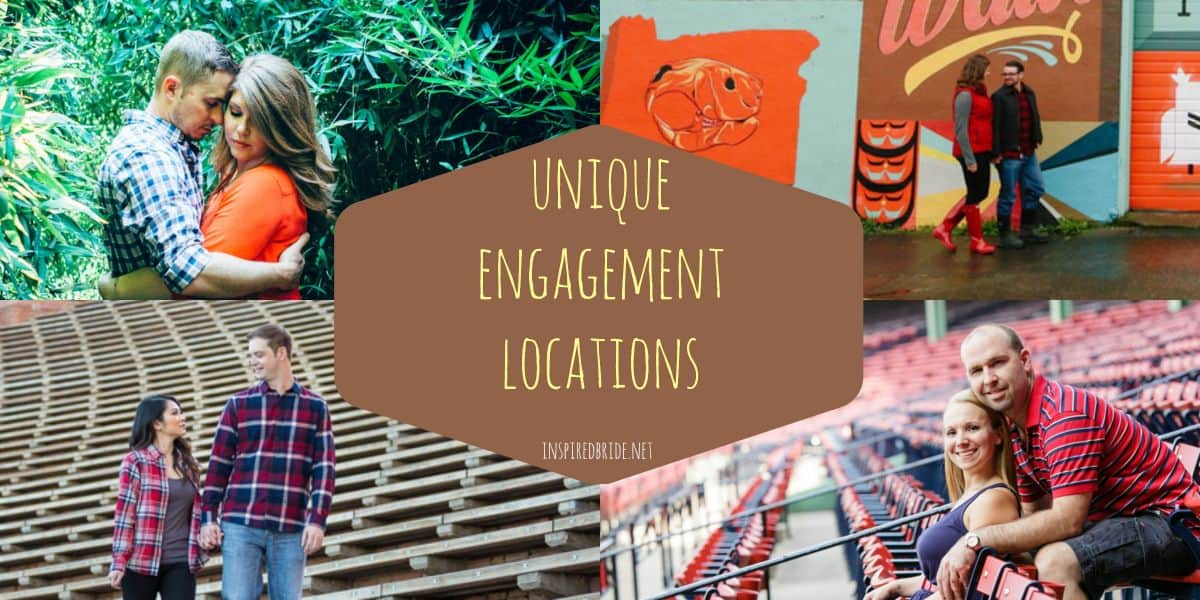 Are you planning to have your engagement inspired by a unique concept? How about spending it in a distinctive location? Here are some unique engagement location ideas to make your engagement memorable and exceptionally amazing.
Portland, Oregon
This street art in South of Portland is simply awesome! The neighborhood is famous for its painted walls and offers an exciting canvas for all your artistic desires. Korel and PK chose this place for its rich culture and warm creativity. A zesty view to fill our romantic imagination!
Knoxville Botanical Garden, Tennessee
Shot in a botanical garden in Tennessee, this beautiful engagement location shows the diversity of ideas for an incredible engagement photo shoot. With bamboo leaves in the background and stunning natural light, this romantic setting not only sweeps you off your feet but leaves you breathless.
Red Rocks Amphitheater, Colorado
The Red Rocks amphitheater is a stunning place with both natural and man-made beauty. No wonder why it's a popular place for couples to shoot their engagement!
Snoqualmie Falls, Washington
Snoqualmie Falls is an awesome sight with its gushing year-round flow. It would be surely be an amazing experience to wander down the water and rocks with you and your love!
Fenway Park, Massachusetts
Jen is a Yankees fan. Geoff is a Red Sox fan. Both are baseball fans but here's true love for you: Jen surprised Geoff when she decided to have their engagement pictures at Fenway Park! How awesome is that?! This was a super fun engagement session and one example that it doesn't need a fancy stage to create a romantic engagement session, all you really need is an exceptionally memorable place and your partner's smile.
How about you? Where would (OR did) you have your engagement shoot? Tell us in the comments below!