This is one tropically romantic wedding shoot where casual meets boho can be the inspiration you have been looking for! Molly and Nic in ivory and burnt brown were nestled at the beach side with the palms behind them, and the horizon directly in front of them. Indulged with tropical flowers and vintage bottles, hand calligraphed pink invitation against the sandy shore, these two clearly had so much fun in this day.
Click image to enlarge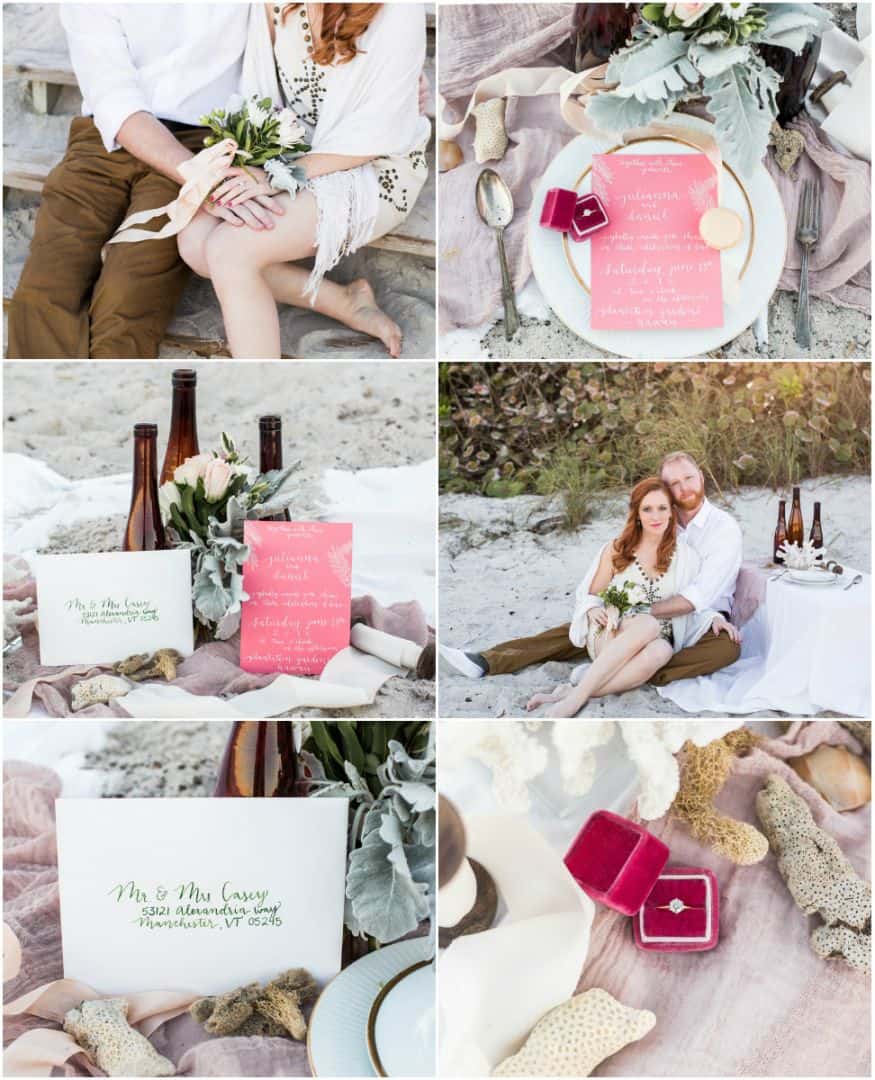 1

Like. Click to Vote
>
---
The Shoot Details
---
Dresses and Bouquets
Molly wore an ivory boho BCBG dress while we had Nic in burnt slacks; contrasting the picturesque scene is her beautiful red hair that set the tone for the shoot. Molly's mini bouquet was filled with dusty miller, garden roses, green ivy, and one white daisy.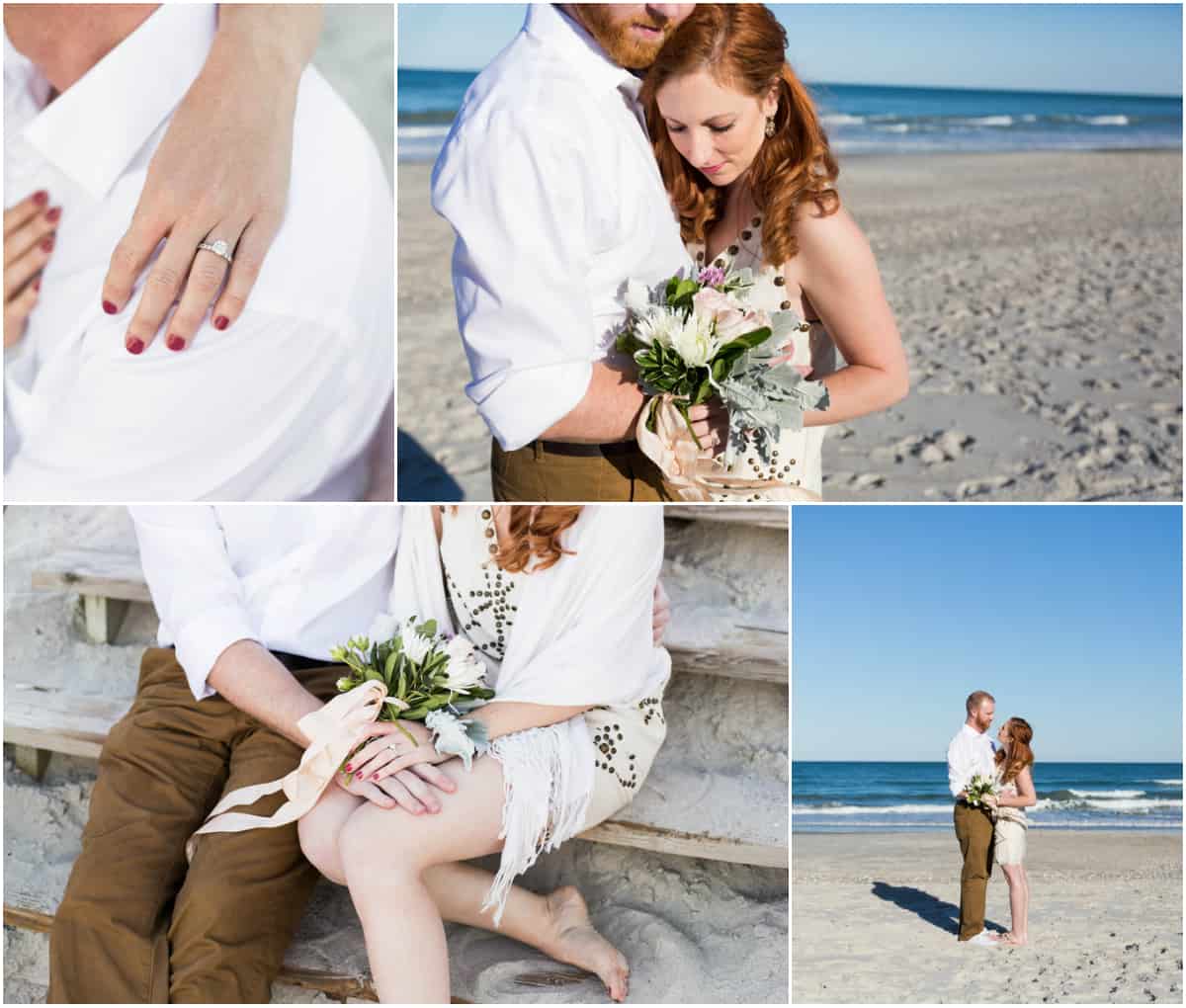 ---
Pink Inks
Their hand calligraphed pink invitation suite designed by Kristen of Kristen Marie Design brought in that tropical romance the team hoped to capture. They cozied up together in their new love as the sun went down on their beautiful set.
---
Vintage Fine Points
Every detail was easily DIY-ed from the vintage bottles, to the sea sponges, to the homemade trader joe's floral arrangement! The engagement ring being one of the most important detail in a shoot sat on a fuschia pink cushion box which looked so elegant in all angles.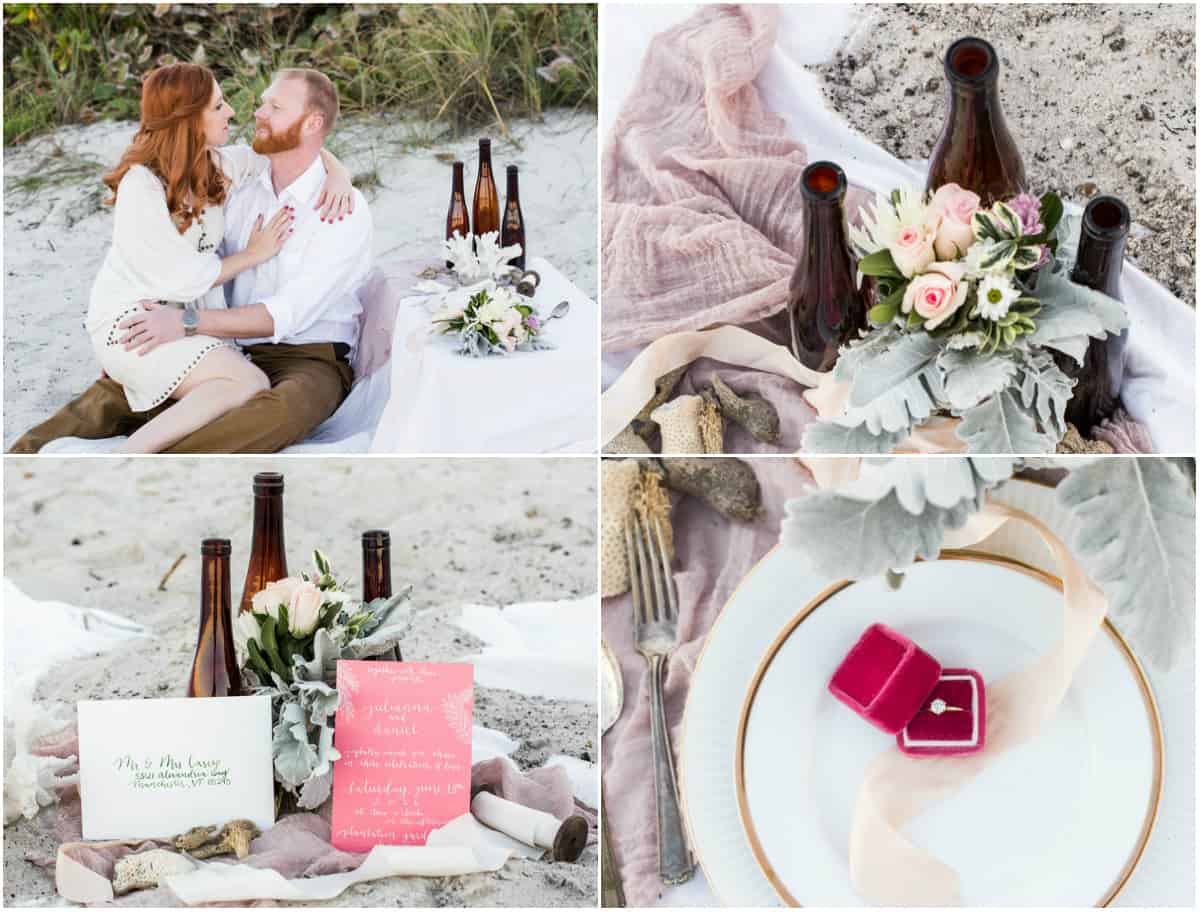 ---
The Photographer's Advice
"Things don't have to be absolutely perfect. This shoot for example was very casual, but everything tied together so beautifully. There is beauty in simplicity and a little bit of imperfection."
"Put as many touches in your wedding that reflect your personalities together. These are the things you will look back on and be able to share with your children someday. Make sure your wedding is a symbol of your love for one another, not just an exciting event. Tie in as many details as you can in your day. It brings your full wedding story together and keeps your guests interested."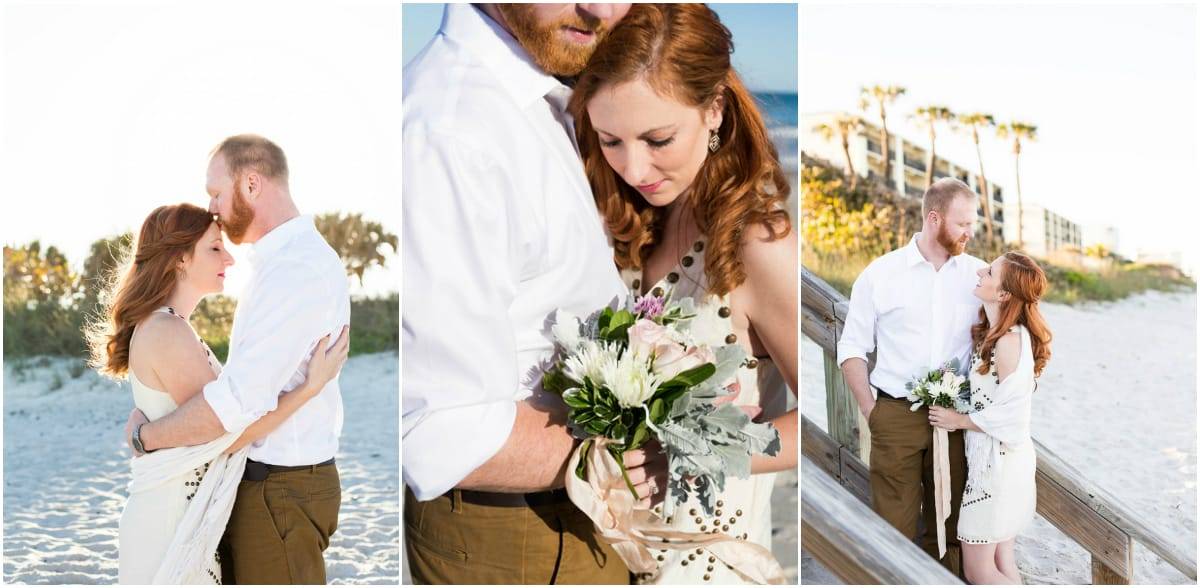 ---
VENDORS
Photographer:  KAngell Photography
Bridesmaid Dresses: BCBG
Other Location: Cocoa Beach
Jewelry: Kay's Jewelers
Calligrapher: Kristen Marie Design
Other: Silk and Willow
Floral Designer: Trader Joes Florals
Other: Weft and Whimsy / ring box