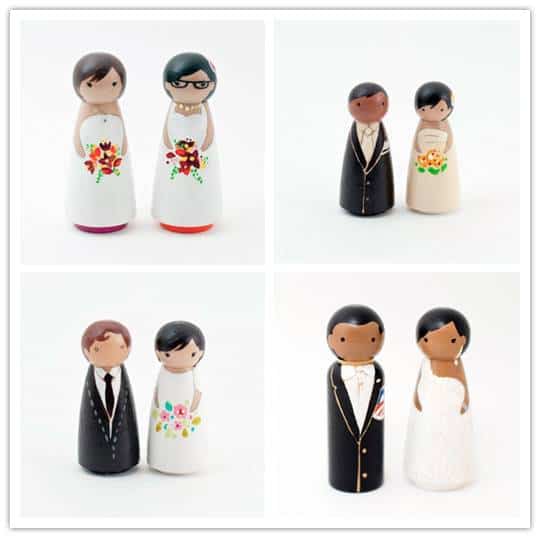 Allan Peters is awesome. He does amazing work that I've loved from day one, he's great to work with, and now he sends me good links that I can share with you on the blog. Well done, sir. Thumbs up.
We've certainly seen wooden cake toppers before, but there was something about the style of these from Lil' Cake Toppers that stood out to me. There's something that seems almost a little Anna Bond-like to me that makes them more charming. They also come in cupcake and cake topper sizes, which just makes my day because you can use them for any sort of party, not just your bridal shower or wedding. I'm not going to lie: they kind of had me at "Obama Toppers" because the First Lady's dress at the Inaugural Ball is still one of my favorites ever (I think I took a billion pictures of it while I was in Washington at the Smithsonian). For more information and to view other work samples, check out the Lil' Cake Toppers site.
Images from Lil' Cake Toppers.