Isn't it lovely if you find someone you can be silly with? To be able to let your guard down without having any worries of being judged is like everyone's top relationship goal. It is nice when you can be carefree with someone you like – to me that is love.
Click image to enlarge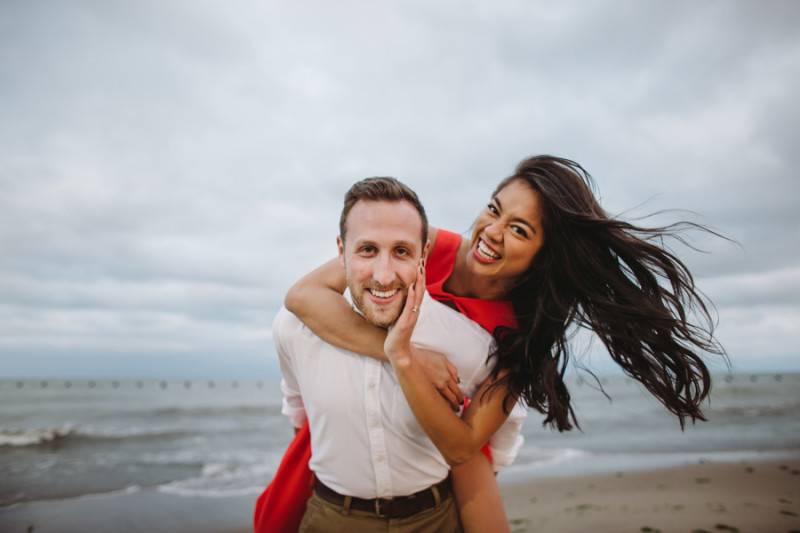 1

Like. Click to Vote
>
Cat and Mike have that kind of relationship. As seen in their engagement photo shoot the two just can't stop being silly. I always admire couples that can be both silly and undeniably in love. While going through their photos I couldn't help but giggle and smile as to how cute and adorable they are. Continue to spread the love and giggles you two!

Catherine Aldana (Bride-to-Be):
Why did you choose the location?
We chose Lincoln Park because we met in college at DePaul and it's where we've spent most of our time together. I wanted photos of us riding our bikes because not only does Mike love biking, but he has gotten me a new bike for my birthday twice within our 5-year relationship. The first bike he gave me was for my 22nd birthday. He took an old, vintage Schwinn apart and spray painted it hot pink – I named it La Sarah. Two years ago, he bought me a brand new blue bike that's a lot lighter and easier to ride…I still love La Sarah though.
What inspired your outfits for the engagement session?
I had three outfit ideas in mind: one that I thought Mike and I simply looked good in; one that was more casual that Mike and I would wear on any regular day; and one where we were more dressed up than normal. I had this coral red gown I wore once and loved so much – this shoot was the perfect opportunity to wear it again!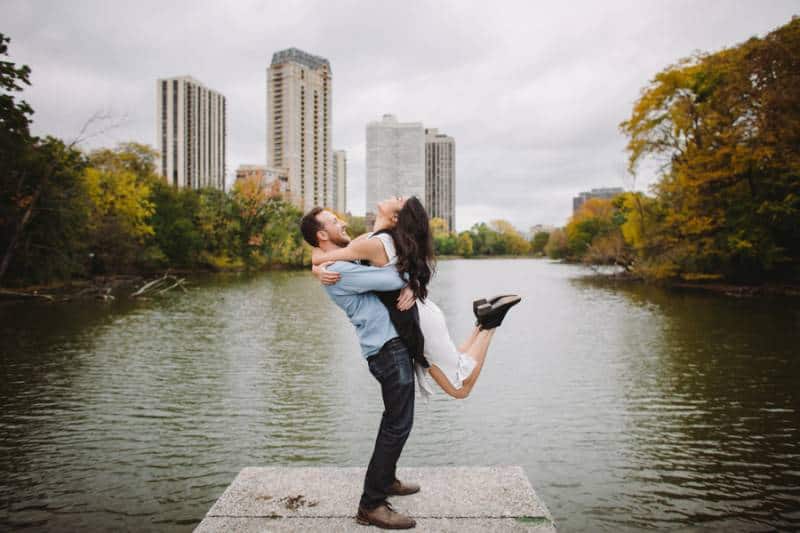 Do the photos give a hint on what will happen on their wedding day? How so?
Mike and I appreciate tradition, but we also like to switch things up when we feel like it. I thought it'd be funny to jump into Lake Michigan with our clothes on to capture the irony of "typical" engagement shoots and make fun of our city, Chicago. Lake Michigan is FREEZING cold and nothing about us jumping in the water was sexy, but the pics turned out great!! Guests at our wedding can definitely expect daring, beautiful moments like this at our wedding. We have 20 people in our Bridal Party, you better believe there will be surprises!
How did you feel at ease with all the posed shooting?
It was definitely awkward at first, but Mike and I are very happy with how the photos turned out! Anna was so warm and inviting, she made us feel comfortable and encouraged us to be ourselves.
Do you have any tips that can help other couples relax?
I wish Mike and I had a practice session before. There were odd moments where we didn't know where to put our hands or how to act naturally. We've never had a photoshoot done together so it would have been nice to have a friend take photos of us for fun beforehand.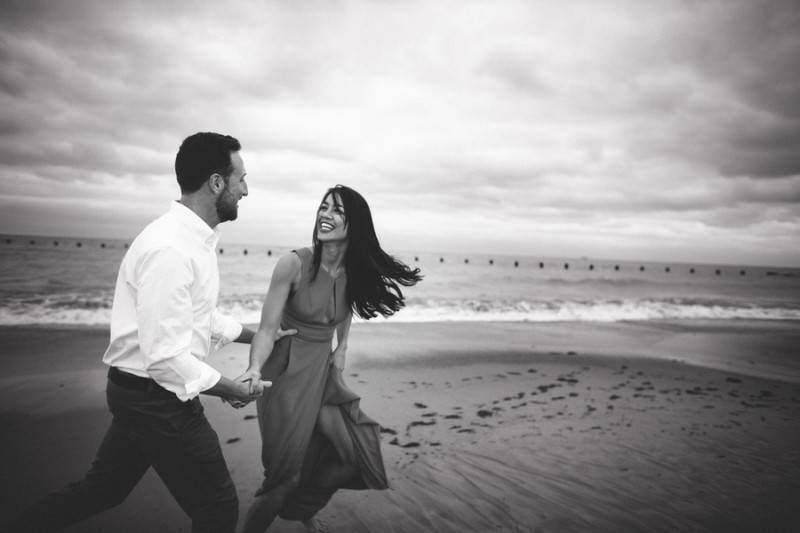 VENDORS:
Photographer: Anna Sodziak