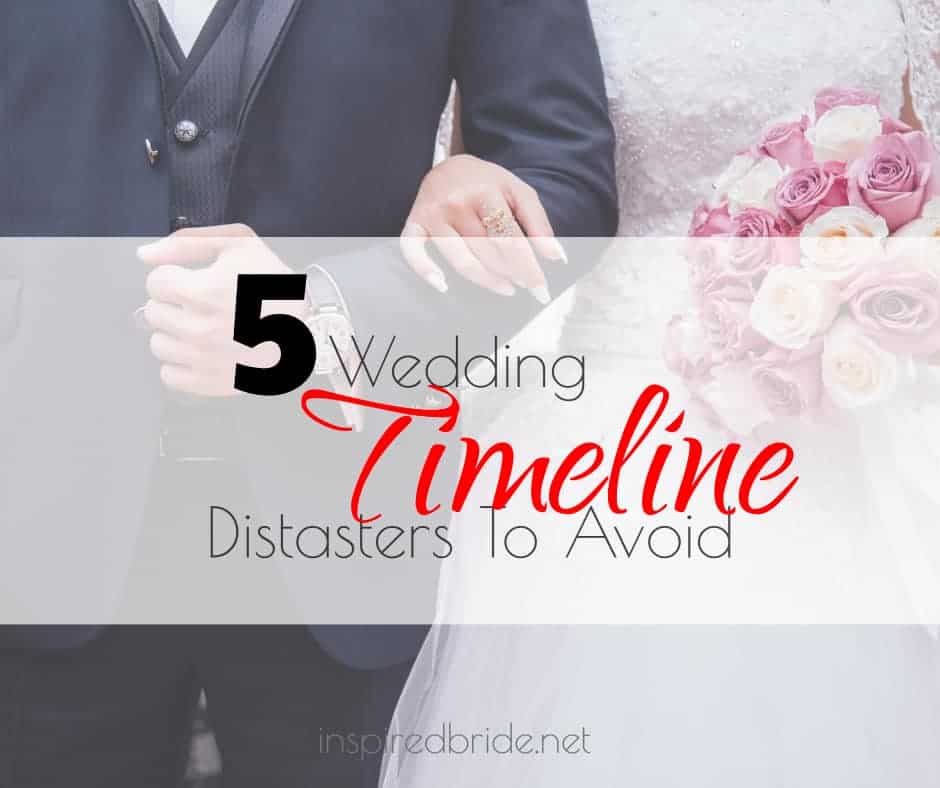 Your wedding timeline will be a lifesaver on the big day because it maps out how each segment of the day unfolds.  Be a savvy bride and create a timeline that helps your day unfold perfectly (or at least disaster free!).As you plan out your timeline, there are a few key mistakes that you want to avoid. Here they are.
1.Your hair and make-up goes two hours over… 
…leaving you with just fifteen minutes for your bridal party photos. This disaster can be avoided by doing a hair and makeup trial run before your big day. This way, you can dial in the look that you desire, and you will get a realistic idea of how long creating that look is going to take. If you are working with a hairdresser and/or makeup artists, book a trial appointment with them ahead of time to run through the procedure. This way, you won't be caught with only half of your hair in a french twist when it is time for your bridal portraits.
2. You schedule your hair and make-up after your bridesmaids…
… and one of them runs an hour late. You should be sure to have your hair and makeup done before your bridesmaids, flower girl, and mother. This way, you ensure that you are ready to go for the next steps on your timeline.
When you put yourself last on the schedule, you are at the mercy of the other ladies in your party. What if one of them is running late, or causes a delay of some kind? If you go first, you won't have to worry about their mistake ruining your entire schedule of events.
3. You rush the photographer…
…and your pictures show it. You are likely paying a significant chunk of change to work with your photographer of choice. If you don't give her adequate time to work her magic, you'll end up with poor photos. What a disaster!
Avoid this by consulting with your photographer as soon as you have a rough idea of your timeline. Check in with her to see what she thinks about your schedule, and then adjust it according to her insights.
4. You hit traffic on the way to the church…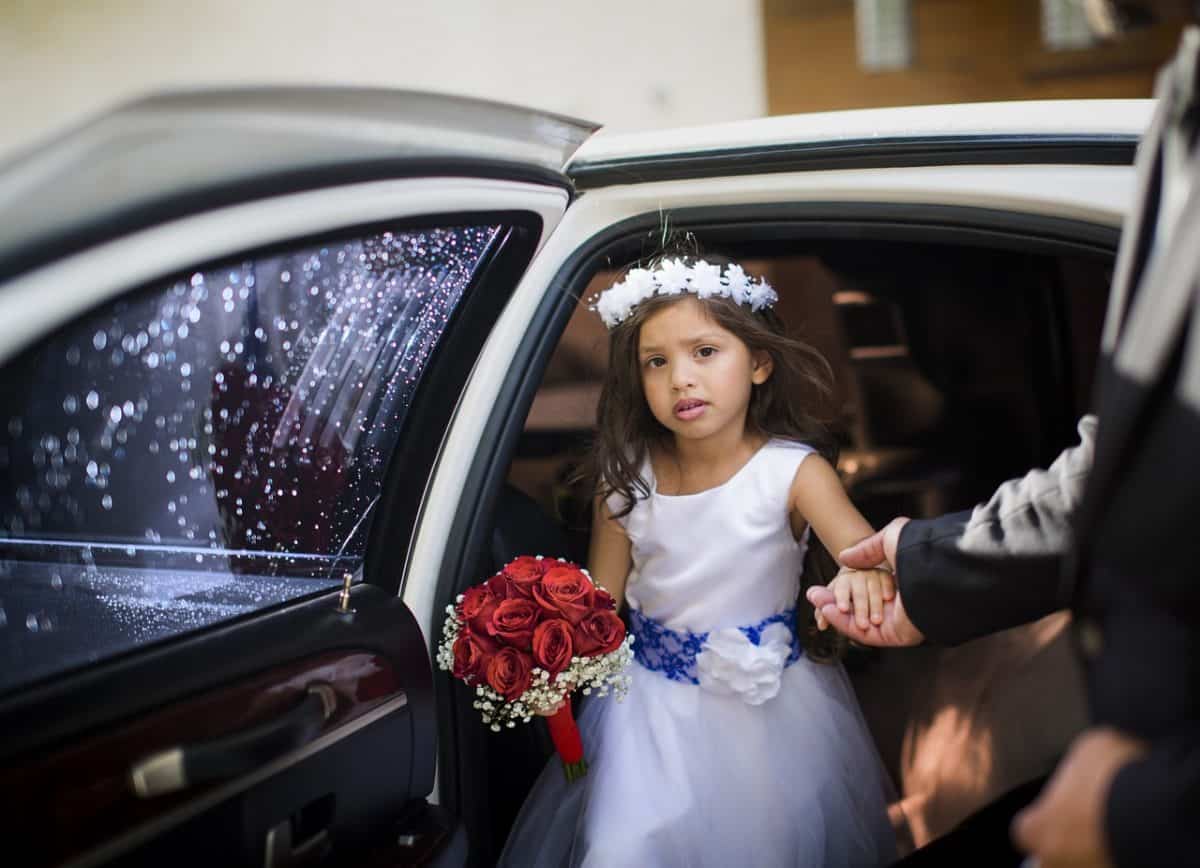 …and the ceremony starts forty-five minutes late. Put cushions into your timeline whenever you travel from point A to point B. You never know when construction, traffic jams, or accidents might clog up the road-ways.
If you forget to build in a ten to fifteen minute cushion, you'll throw off your day. This could mean cold food, missing your sunset photos, or arriving at a photo location at the same time as another couple.
Avoid these disasters by building time buffers around transit. The worst that can happen is you'll end up with an extra ten minutes here and there for candid photos.
5. It's time for family photos, but…
…you can't find your family. Share your timeline with anyone and everyone! If you don't, people may not be where you need them to be, when you need them. For example, if you've allocated one hour for family portraits after the ceremony, but your dad missed the memo and is sharing a beer with Uncle Jerry, you're going to be wasting valuable time tracking him down. Inform key family members about your schedule so that your timeline can unfold smoothly.
Avoid disasters that completely throw off your timeline by doing trial runs, getting your hair and make-up done first, and working with your team. Listen to what your vendors, especially your photographer, have to say about your timeline. Inform your family members of the schedule, so that they know where they need to be and when. Have you created a wedding timeline, and if so, do you think you allowed enough time for prep, photos, and traffic? Leave your answers below!