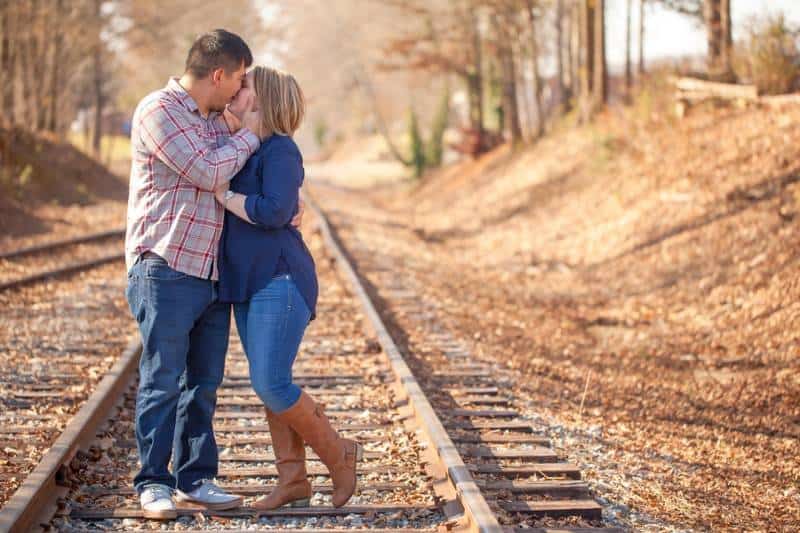 It was just another ordinary night when Casey Hendrickson got a call from Dwight who spilled the beans about doing a surprise proposal for Tiffany during a scheduled photo session. He explained that he was flying in advance a couple of days before their session to have lunch with Tiffany's mother & tell her about his intentions. The next part of the plan left Casey speechless & in tears, she shares:
Tiffany's dad passed away several years ago, and Dwight knew how important it was for a man to ask his girl's father permission to marry her. After their lunch, they headed to where Tiffany's dad had been laid to rest, and he sat down and spoke to him. He showed him the ring, spoke of his love for Tiffany, and asked his permission to marry her.
Tiffany was completely clueless of this whole plan. And what she thought was just an ordinary couple shoot for Christmas, turned out to be the best surprise of her life! Seeing Dwight on his knees while holding a ring was just the sweetest downfall. Tiffany is so lucky to have such a man beside her. Congratulations again Tiffany & Dwight!

Vendors
Photographer:  Casey Hendrickson Photography