We are clearly excited for the winter season to come, and we are celebrating that by featuring winter-themed weddings and engagement sessions. Andy and Allison's love for the outdoors was the inspiration of their engagement session. Sporting their casual winter clothes with a blanket — the two looked warm and snugly despite the cold weather. Their little dachshund also made an appearance that instantly made the couple at ease. 

Click image to enlarge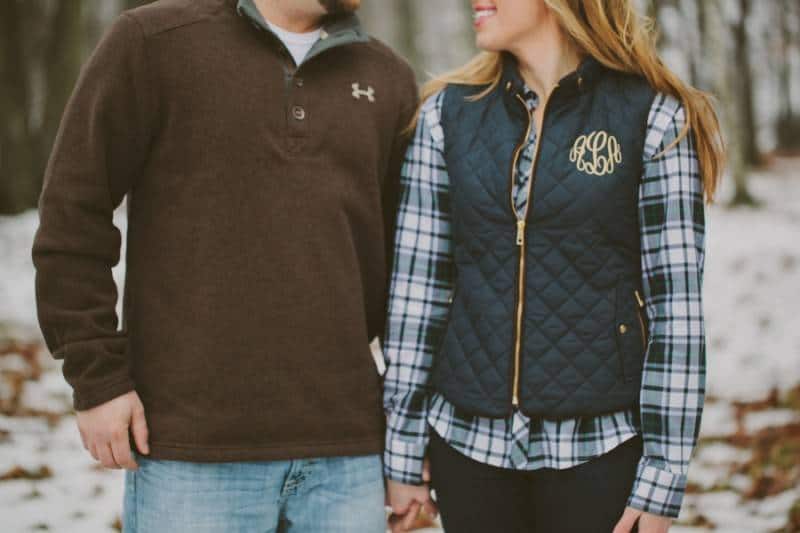 Like. Click to Vote
>
The Concept:
We wanted to capture our love for the outdoors, in addition to our love for our dog, Chibi. As proud parents to our dachshund Chibi, we had to integrate him into our session!
Shaunae instantly put us at ease, with her laid back approach and friendly smile. As an animal lover, she also loved Chibi! We were just ourselves 🙂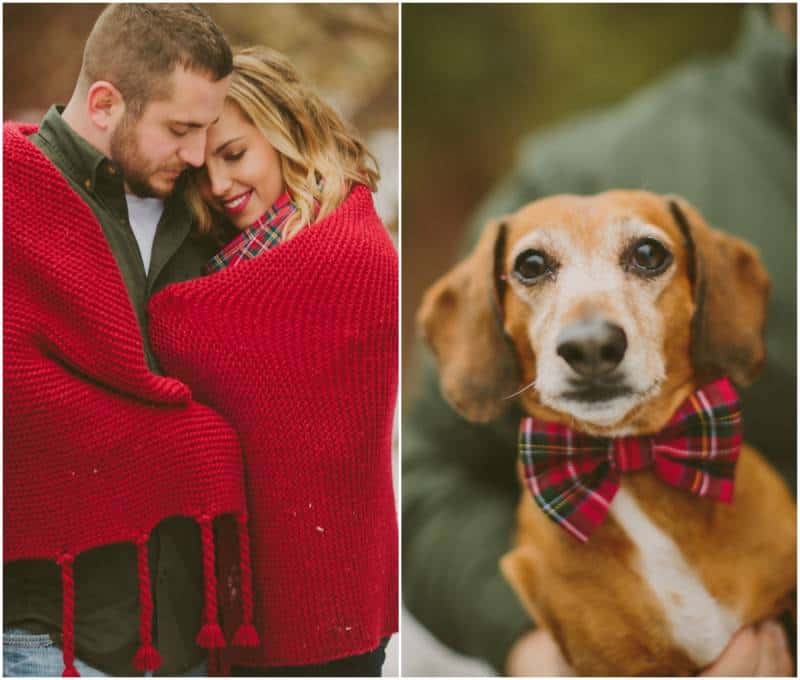 The Location:
Andy is a big outdoorsman-hunting, fishing, boating, you name it…he does it! In turn, this has now become part of our hobbies as a couple. We spend many weekends up north; it is our solitude. We both wanted to capture our love for the outdoors. When Shaunae suggested Bayshore, we both agreed this was the perfect location!
The Outfit Inspiration:
We wanted our looks to be classic and timeless. Our first outfit is inspired by the tartan plaid bow tie on Chibi. Naturally I found a scarf to match! I also brought along a red blanket to cuddle up in if we got cold, which ended up being a great prop! We also brought a ball so Chibi would not get bored. I love to monogram anything and everything, so I custom ordered a monogrammed vest for our 2nd outfit. Our 3rd outfit was based on Andy wearing his favorite plaid shirt.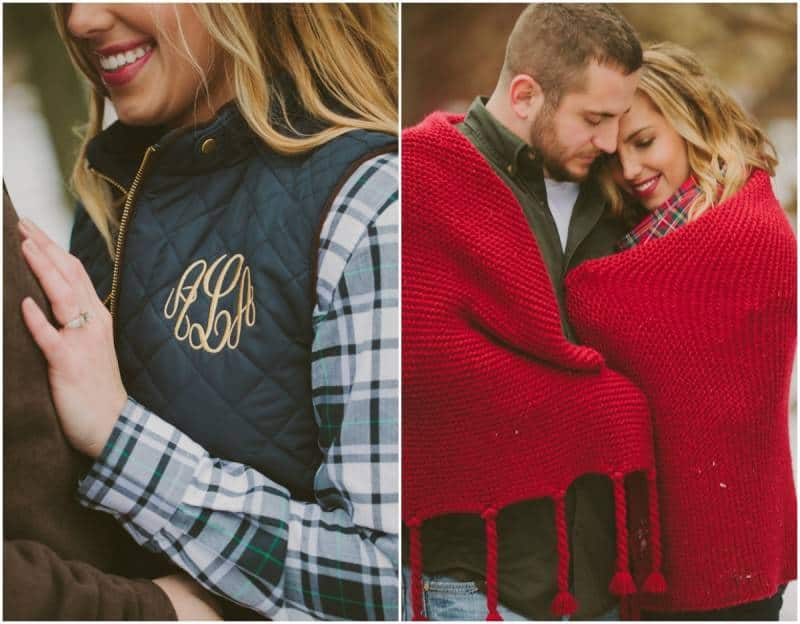 A Hint For The Wedding Day:
Our wedding will be very timeless, classic, and romantic. The colors and theme are very different, with a winter shoot and summer wedding, but I feel it captured the essence of our love.
VENDORS
Photographer: Shaunae Teske Photography
Makeup Artist and Hair Stylist: Alissa Kristine
Other Location: Bay Shore Park