Old spirited as they are, Scena and Matt rode on a vintage yellow bridal car. Their whimsical wedding full of fem flowers and masculine bow ties surely took the hearts of their guests. Since Matt is a dentist, they gave out toothpaste wedding favors that served as their gratitude in brightening their day. That was a wise move, Dr. Simmons! Full of customized wedding favors and decors, the ceremony and reception never had a dull moment in it.
Click image to enlarge
Like. Click to Vote
>
Our Story
Matthew & I met freshman year of college at the University of Texas San Antonio on my birthday weekend, October 30, 2007. Our first kiss melted my heart and I knew he was the man for me. We continued to date through college, through the health problems I was battling, due to endometriosis, & through my adventures at Miss Texas, USA pageants. Matthew decided to continue his education at The University of Texas San Antonio Health Science Center. I was so proud of all of his accomplishments & truly looked up to his ability to be so intelligent.
The Proposal
On June 8, 2014 the summer before his last year of dental school, Matthew got down on one knee and proposed to me, after a beautiful hike up The Enchanted Rock. The Enchanted rock is known to be the Heart of Texas. I was honored and said, yes to the man who stole my heart so many years ago.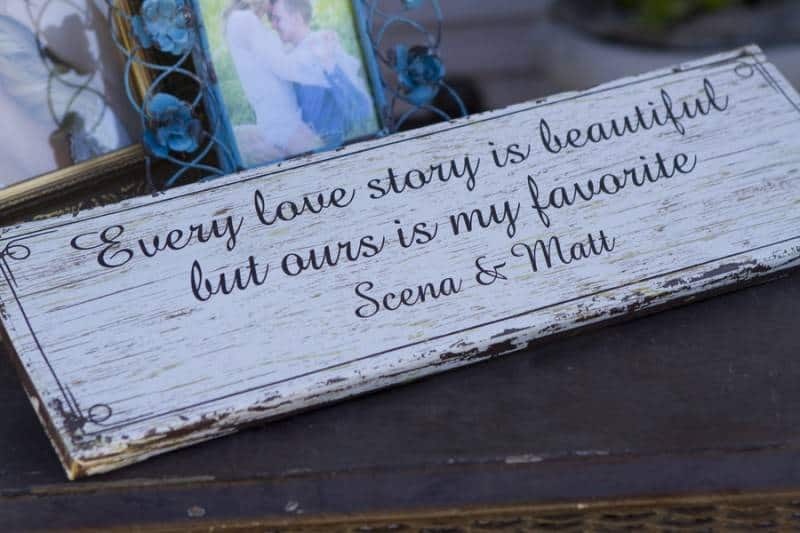 The Planning Process
I started planning for the wedding a year in advance because I wanted to do most of it on my own and everyone recommends a year of planning time to reduce stress. I picked out a beautiful venue in Gruene, TX not knowing really where we would be living in a year from then.
Tips & Tricks For Future Brides
My best advice to any bride would be not to sweat the small stuff, to make decisions and stick with them, be organized, to not have to large of a bridal party, always call around and look for the best deal/bargain, go off of the standard wedding planning timeline, and ultimately do what you want because it is your wedding.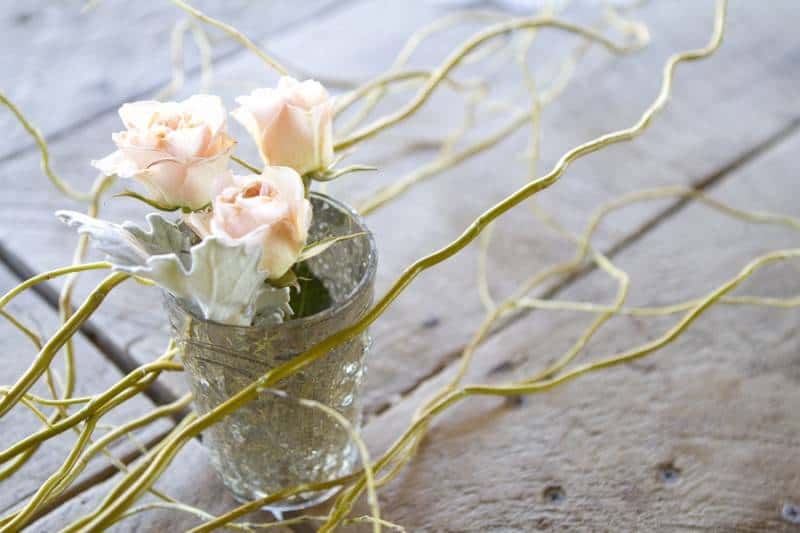 The Challenges We Faced
The thing I least liked about planning the wedding was preparing & mailing invitations & gathering everyone's addresses.
The Theme
Elegance in the country.
Wedding Decor Inspiration
The thing I liked most was being able to decorate, come up with unique ideas, and getting the opportunity to use my imagination. I was happy I took the time to really call around and network to get good deals.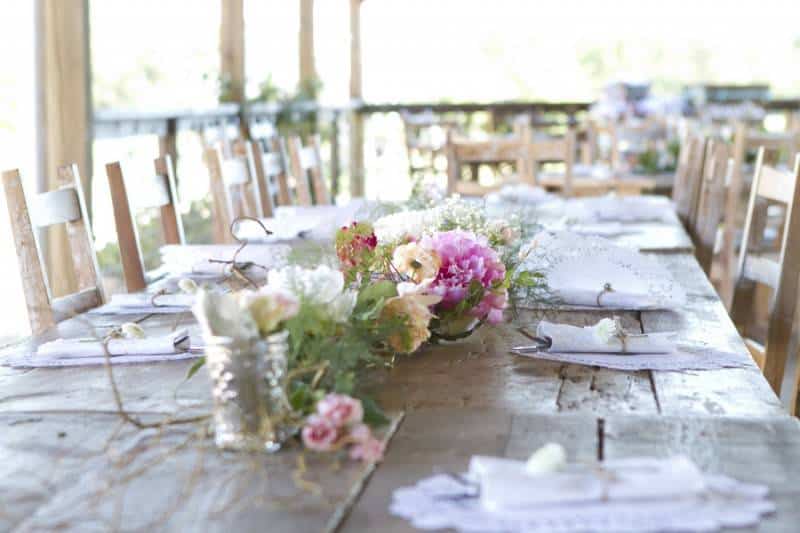 Wedding Outfit Inspiration
The first wedding dress my mother showed me I picked to be my wedding gown. I was absolutely in love with it even though it was just on a computer screen. The big day was here, the store finally got in a display dress I could try on. It was just as beautiful in person as it was on the computer screen. I tried it on and was ready to leave because I had to intentions of trying on another dress. I did not want to be one of those horror stories you hear about…a hundred dresses later. Everyone laughed and said, "wait aren't you going to try on any other dresses?" "I said no this is the one. Now let's go eat!"
Money Matters
I saved about $1000.00 on the vintage car, $1000.00 on my wedding dress, $1000.00 on alcohol, $400.00 on Day of Coordinator, all flower labor cost, & a couple hundred on guest thank you favors. We gave candid pecans in lace bags that stated, the Simmons are nuts over you. Chef Michael from Brookwood Café personally made them for Matthew and I. The second gift was toothbrushes and toothpaste that stated, Thank you for brightening our day. We got the toothbrushes and toothpaste at a great deal because Dr. Matthew Simmons ordered them. I tried to get as many things at "cost" or do it myself as possible.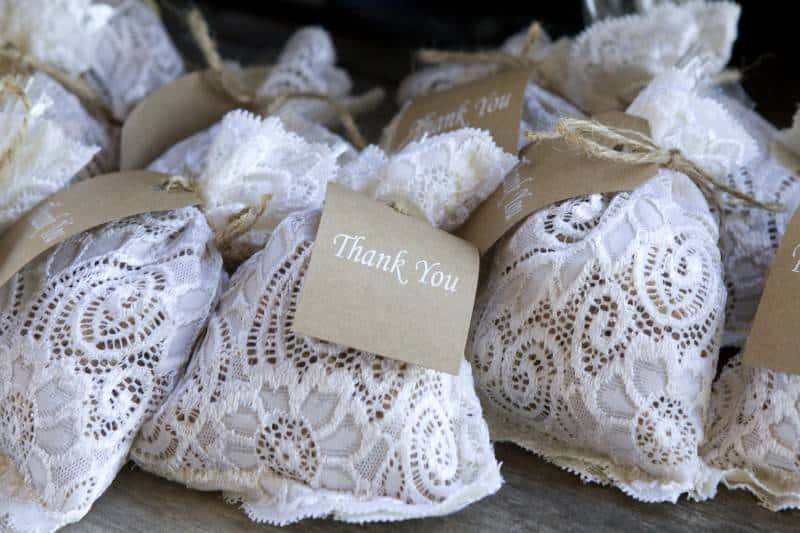 The Next Step
Matthew started practicing Dentistry and I started working at Brookwood Community as the new assistant café manager & events. Brookwood provides an educational environment that creates meaningful jobs, builds a sense of belonging, and demands dignity and respect for adults with special needs.I look forward to what the future holds and have faith in Gods greater plans for us.
Highlights from the Ceremony and the Reception
They used the barbie and ken dolls to play the game where you see who knows more about the other person. It was cute.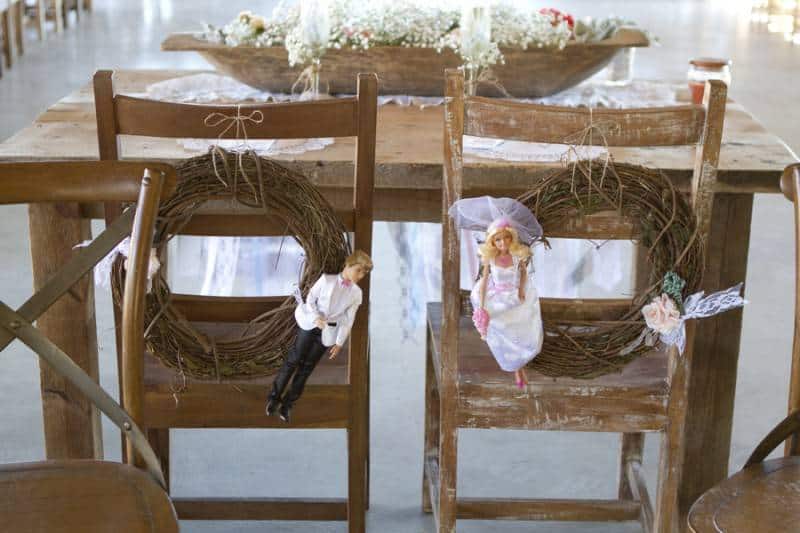 Favorite Part of the Day
Some of my favorite unique things about our wedding are the Groomsmen bow ties and suspenders, my Houston Texans garter, the butterfly release, the Bridesmaid's dresses from Anthropology and their baby blue shoes, the vintage 1953 yellow car, my 1920s head piece, my flower girl dresses, the craft beer we offered, & the Fall themed food we offered. I could go on and on about all my favorite things at the wedding because in my eyes it was a fairy tale wedding, but most especially, I loved the butterfly release during the ceremony. All the planning, sweat, and tears were worth it when I walked down that isle to my one true love on October 4, 2014.
A Memorable Moment
This wedding was really packed with all of their closest friends. You could tell just from seeing the interactions between them and their friends and family that this whole evening was a very special event. Matthew strengthens what's weak in me & brings out the best of me. We enjoy spending time together and taken on new adventures. I am so blessed we have such a powerful and pure love for one another.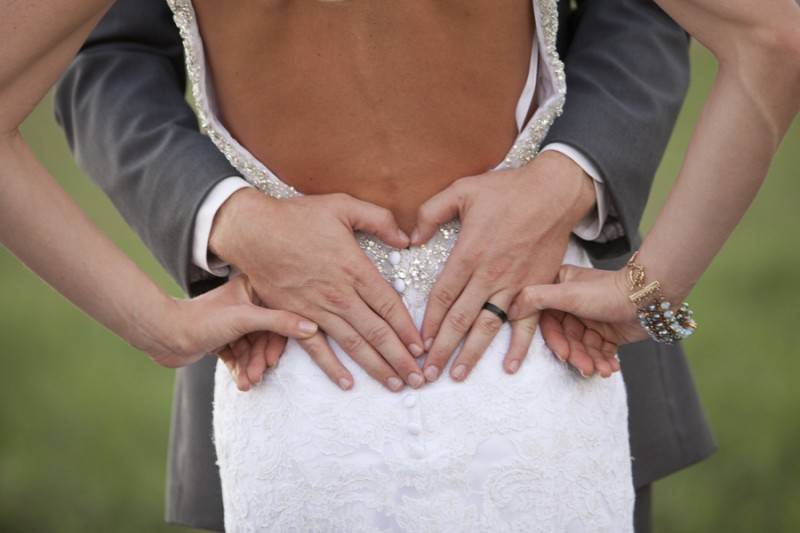 VENDORS
Photographer:  Jessi Marri Photography
Bakery: 2 Tarts
Cake Designer: 2tarts Bakery
Caterer: fritz catering
Reception Venue:Gruene Estate
Location:Gruene Estate