This small, yet intimate wedding where there's a whole lot of greens, ivories, and pinks brimmed with happiness. Since this wedding was nature themed, the lake served as the background for all the flower arrangements and rustic decors. And here's a fringe benefit — their wedding cake looked really yummy. Ha-ha! Marvel with me as we look through Colleen and Zach's clear-cut wedding photos. Whenever these two are together, everything is beautiful. To Colleen and Zach, we are glad you took the vows and tied the knot!
Click image to enlarge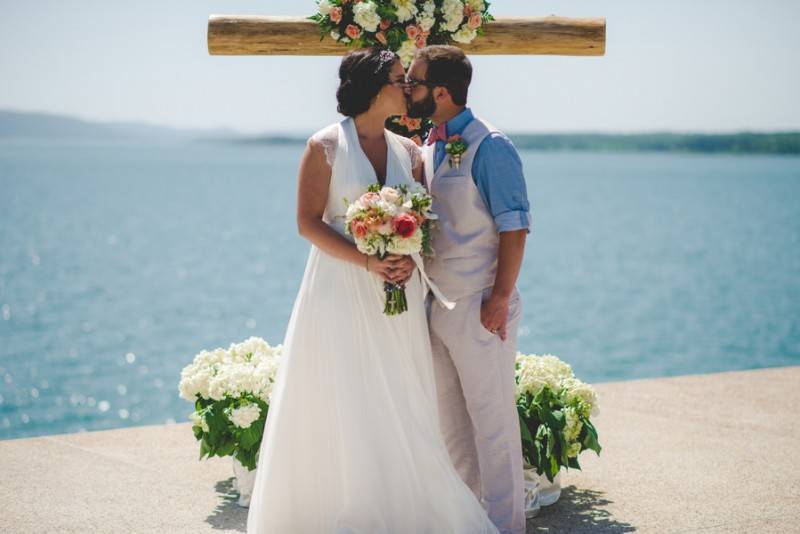 Like. Click to Vote
>
Our Story
I went to hair school is Baton Rouge, LA and one of my classmates knew Zach. She introduced me and it went from there. Months later I decided to further my schooling in London, England and Zach followed me. Those three months alone in another country really connected us and grew us as a couple. After school was done he moved back to Heber Springs, AR with me.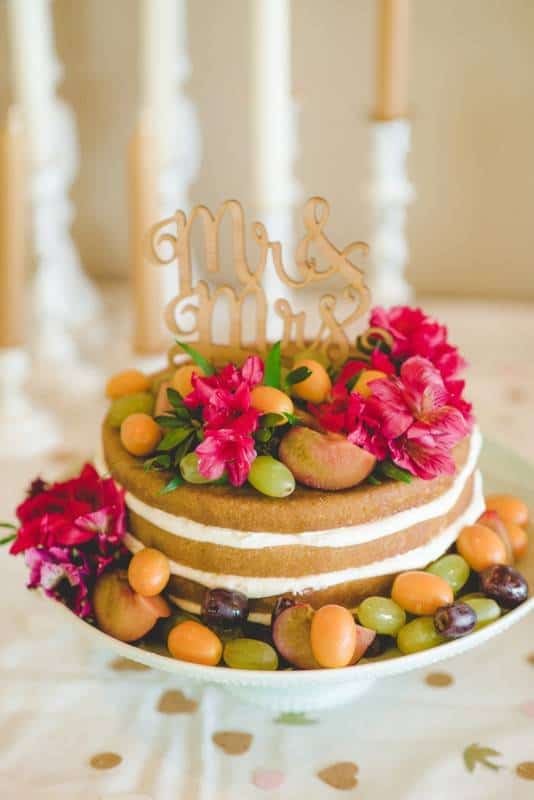 We Are A Perfect Match
We are total opposites in every way possible. But we compliment each other, and are so thankful we aren't the same. It keeps us on our toes always!
The Proposal
We were living back in Arkansas, in May 2013 Zach had a seizure and they figured out it was a malformation in his brain. They did surgery on him and all is well now, but for a year he couldn't drive. Then in November he and my mom told me they needed to have my car serviced in Little Rock so they spent the day there and thats when he got the ring. That night we were taking christmas pictures in front of our christmas tree (yes we were in matching onesies!) Next thing I know he is down on one knee 🙂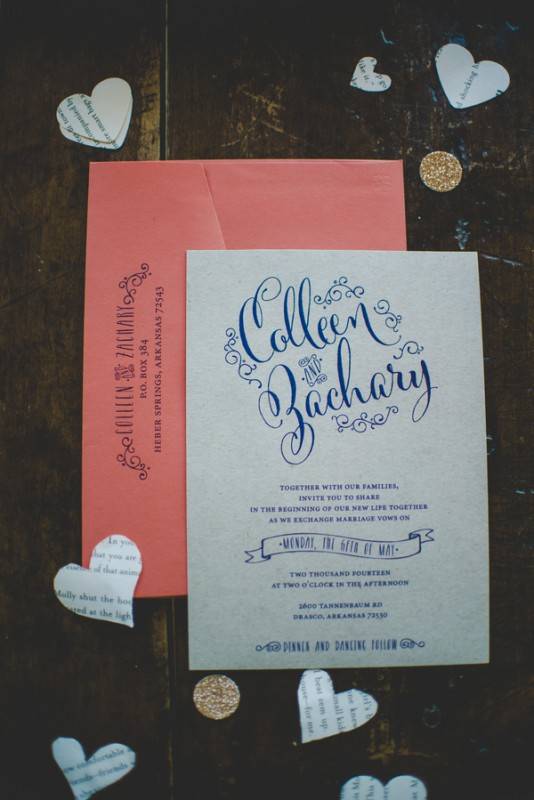 The Planning Process
We got engaged in November and married that coming May. It wasn't that long, but we wanted a small intimate wedding so it didn't take as long
The Best Advice We Received
Not to stress, everything will be beautiful.
Tips & Tricks For Future Brides
Don't sweat the small stuff, everything will not go perfectly but thats okay!! It will probably end up better 🙂 Just focus on you and your new hubby that day, soak it up you will never get that again!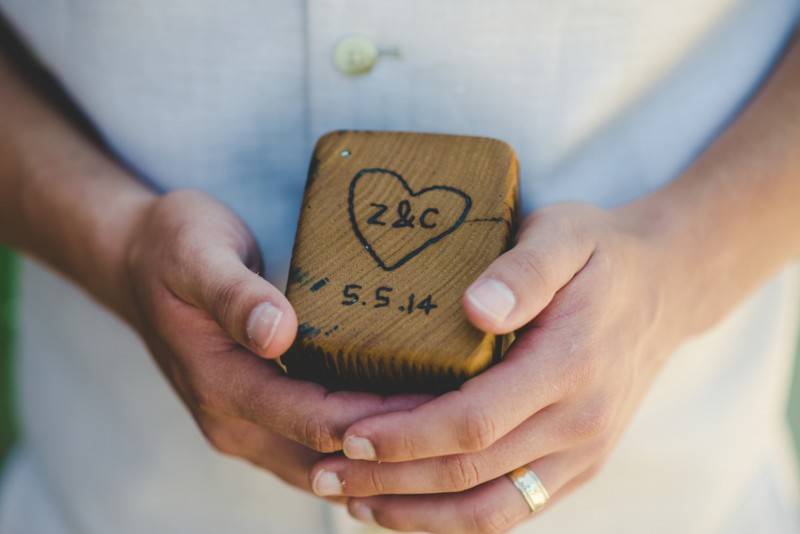 The Challenges We Faced
The place we rented our furniture from (pews, tables, chairs) was also a florist and was planning on doing our flowers. A couple weeks before they informed us they couldn't do our flowers because a huge festival was going on in downtown conway and the flower truck couldn't deliver because the streets were closed. So we freaked out, we ended up finding a new florist in a different town and I truly think it was meant to be! They were gorgeous!
The Theme
We opted for rustic and nature themed wedding.
Wedding Decor Inspiration
Our ceremony had the lake as our back drop so we wanted to use that as our main focus and not take away from the natural beauty! We went with rustic things.
Wedding Outfit Inspiration
Of course Pinterest was my wedding outfit inspiration, not one certain thing I would see things I liked and then turn them into my own vision.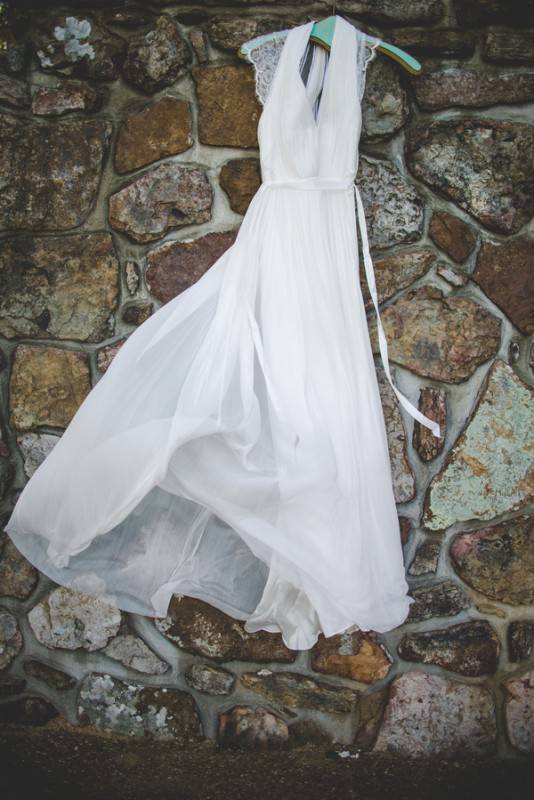 Money Matters
We didn't really have a budget, but keep in mind we had a small intimate wedding so we knew it wasn't going to be super expensive. Luckily, it was my parents lake house, so we didn't have to pay for the venue. That would have been the biggest expense because years ago it was a lodge and the wedding rentals were very expensive.
The Next Step
Starting our future as husband and wife and starting a family. Seeing what God has in store for us.
Favorite Part of the Day
Our ceremony was my favorite part of all, you always dream what it is going to be like. Once it is there its nice to soak it all up.
A Memorable Moment
Our pastor was awesome in our ceremonies. It didn't feel like a traditional boring ceremony. He made jokes, talked about our love, and Gods plan for us.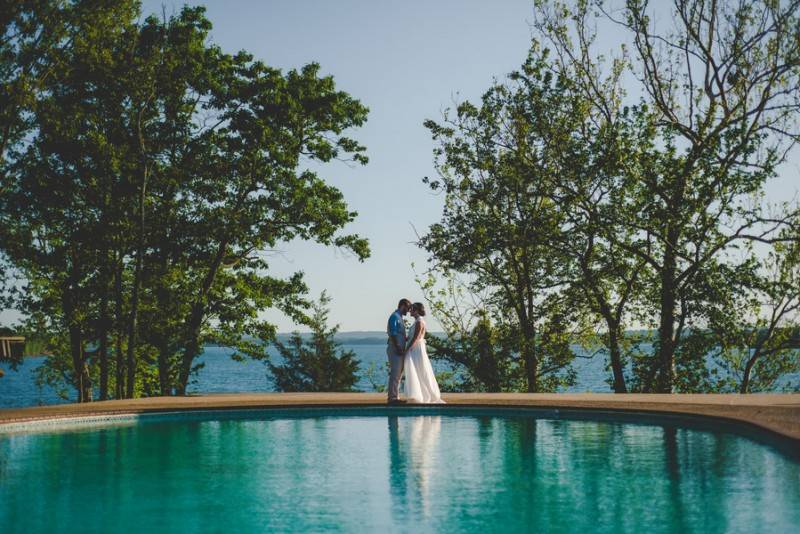 VENDORS
Photographer:  Cassie Jones Photography
Event Designer: A Southern Tradition
Floral Designer: Ann's Bridal
Apparel: BCBG Max Azria
Veils and headpieces: BHLDN
Dress Designer: BHLDN
Hair Stylist: Blush Salon
Ring Designer: Jared
Invitation Designer: Jen Simpson Design
Tuxedo and Mens Attire: Perry Ellis
Bakery: Sassy Sweets