It's three more days til Christmas and we are super excited!  In the meantime, here's Kyle and Jillian's Christmasy engagement session to keep you occupied. This couple of six years just got married last May, and they are sharing with us their romantic, casual downtown engagement. Spoiler: Their gallery consist of cute snuggles, melting gazes, and romantic holiday spirit. It even got me swooning! Congratulations, Kyle and Jillian!
Click image to enlarge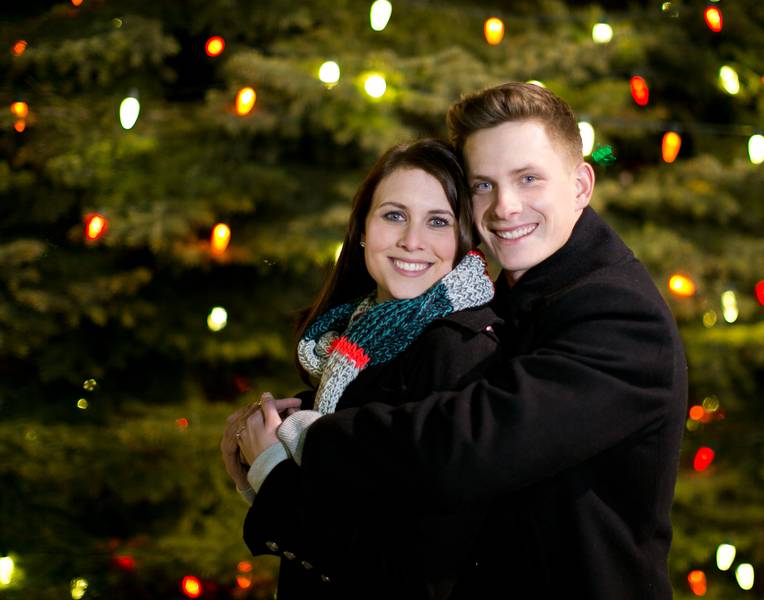 Like. Click to Vote
>
"We had never done professional photos before, so at first we were a little bit stiff and unsure of what to expect. As the shooting went on though we gained confidence and relaxed enough just to be at the moment and be ourselves. Our photographer; Cadey, did a fantastic job at making us feel comfortable and didn't hesitate to be blunt if things were forced. The tips that we would have to make other couples relax is just to be yourselves. You're in love and you enjoy spending time with each other, so really the only difference in your photo shoot is there is a camera."

— Jillian Quintus
The Concept:
We wanted something non-traditional in our engagement shoot. We wanted the setting to us to be unique as well. The most important thing though was that we wanted the photos to show our personality. We had some great ideas that we brought to the shoot, like the plaid blanket and the fire pit. Our photographer was very accommodating and tied everything together perfectly.
The Location:
The location was very important to us, and we decided upon the downtown area from where we grew up. The downtown area of Rapid City, SD has a lot of historic buildings, and they do an excellent job of keeping the history while adding modern touches. You can find a lot of unique areas in the least expected places.
The Outfit Inspiration:
We wanted to keep our outfits casual and classic so when we look back at these photos in 50 years we can either say to our grandchildren "see your grandparents had style at one point" or laugh with them because we look so funny, and they can't believe people actually dressed like that "back then".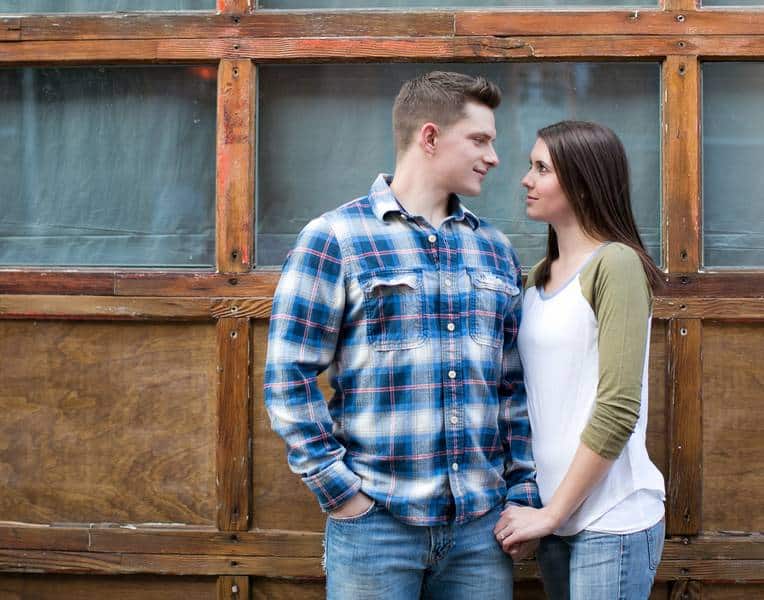 A Hint For The Wedding Day:
No, our photos are almost like a lead up to the wedding. We want everyone to see really how happy we are together and then see with our wedding photos that there is no doubt we want to spend the rest of our lives together while letting our family and friends share the experience with us as well.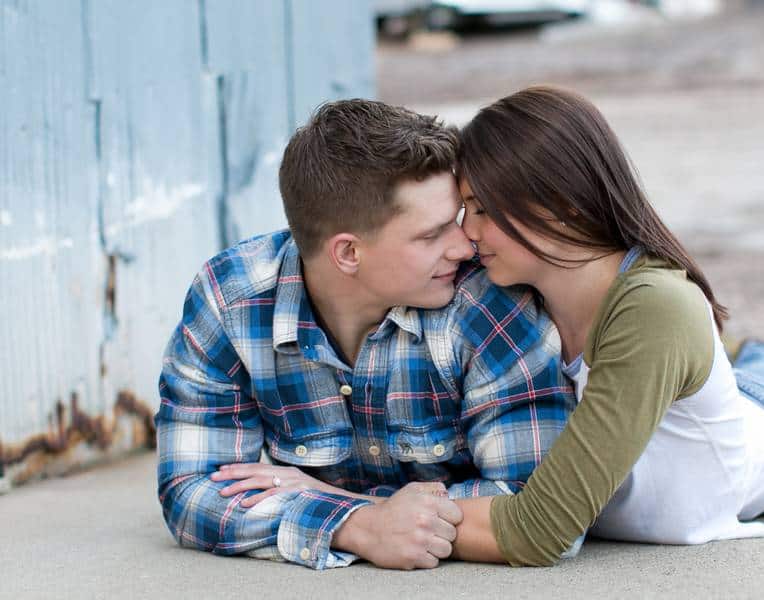 VENDORS
Photographer: Cadey Reisner Weddings