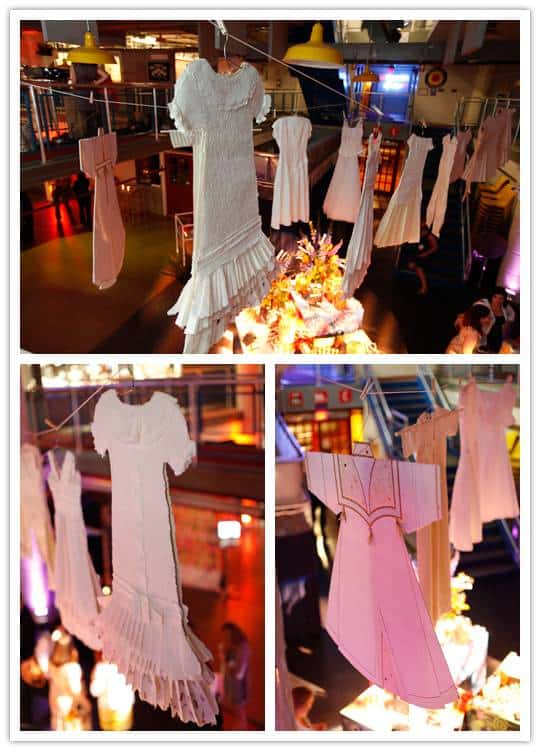 As I mentioned earlier, this weekend I was fortunate enough to be invited to the B List, a collective of the best wedding bloggers around. Let me just say, if I didn't already adore these gals' blogs enough already, getting to know them has made me an even bigger fan of each of them. Each of the bloggers I had the pleasure of speaking with was incredibly sweet and friendly, and I already cannot wait to see them again next year.
We started off the weekend on Friday evening with a vendor-blogger meet and greet cocktail reception at the Torpedo Factory, which was an absolutely gorgeous space with a lofty feel. Ritzy Bee Events did an amazing job planning the evening and I was particularly blown away by gorgeous paper doll style dresses were suspended above the center of the venue on clotheslines. It absolutely took my breath away when I first walked in and I couldn't help but stare at them all night.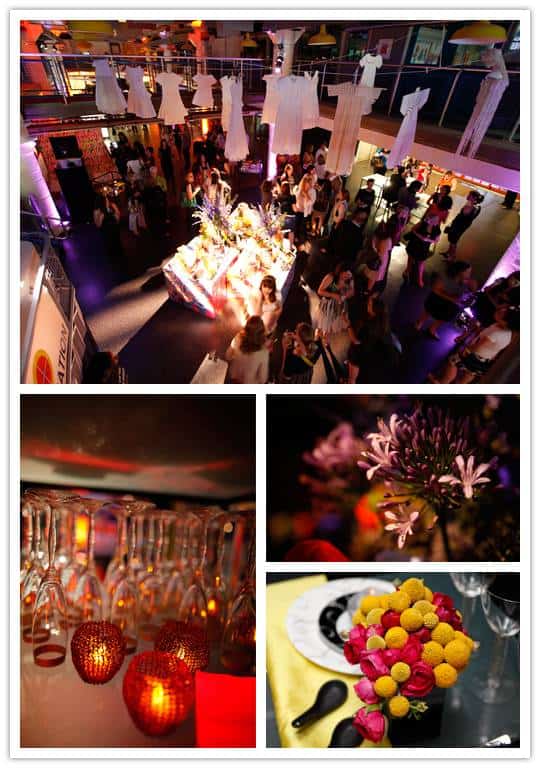 The venue was beautifully finished with flowers from Holly Chapple Flowers, lighting by John Farr Lighting, and rentals by DC Rental. Smilebooth even set up an adorable photo booth that we all tried to pop into at some point in the night.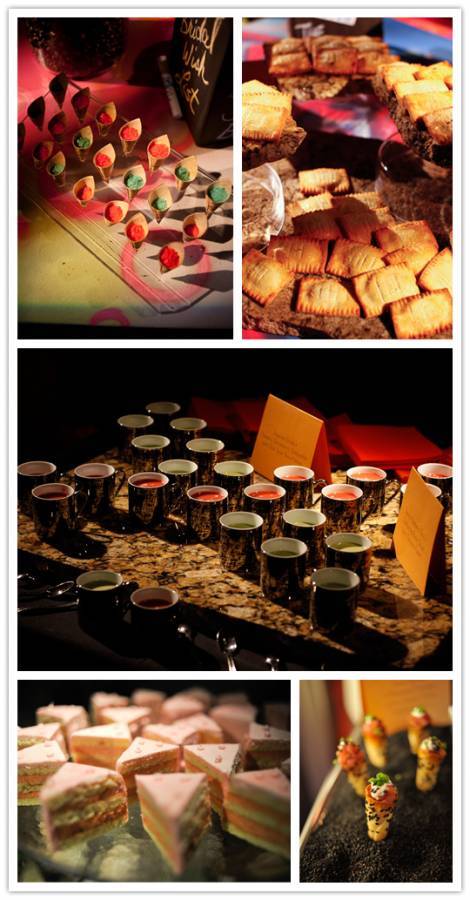 Another adorable detail of the night was that each blogger in the B List had a dish inspired by her, courtesy of Design Cuisine. My dish, a foie gras soup, can be seen above in the middle row photo – it's the one that's the lovely shade of pink! Sadly, I didn't get to try that much – I was very busy speaking with as many of the wonderful vendors and bloggers as I possibly could – but what I had was fantastic. I tried one of the sorbets on the enthusiastic recommendation of Kristen of All Things Lovely (and multiple fabulous wedding companies, as you may have learned from our interview with her here), and it was probably my favorite bite of the night.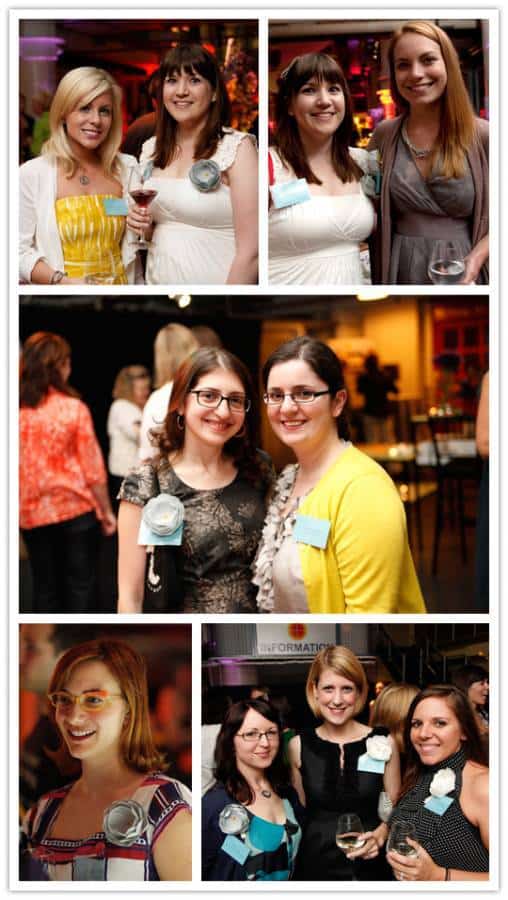 Jackie (left) from Merci New York with me; Emily (right) from Once Wed with me; Anne (left) from AisleDash and FIWTID and Vane (right) from Brooklyn Bride; Dana from the Broke-Ass Bride; Nole (left) from Oh So Beautiful Paper, Courtney (center) of Little White Book, and Jessica from the Budget Savvy Bride.
• • ♥ • •
I had the most amazing surprise about halfway through the night. While planning the event, Anne and Vane arranged for a cake from Nine Cakes in Brooklyn to be driven all the way down to DC! Apparently it made it all the way to DC without incident but had a little bit of an accident on the way into the venue! Let me tell you though – hands down the most amazing cake I have ever even dreamed of having for my birthday. Heck, it was even more beautiful than my own wedding cake, so thank you so much to Nine Cakes and the B List ladies who were so incredibly thoughtful in pulling this treat together!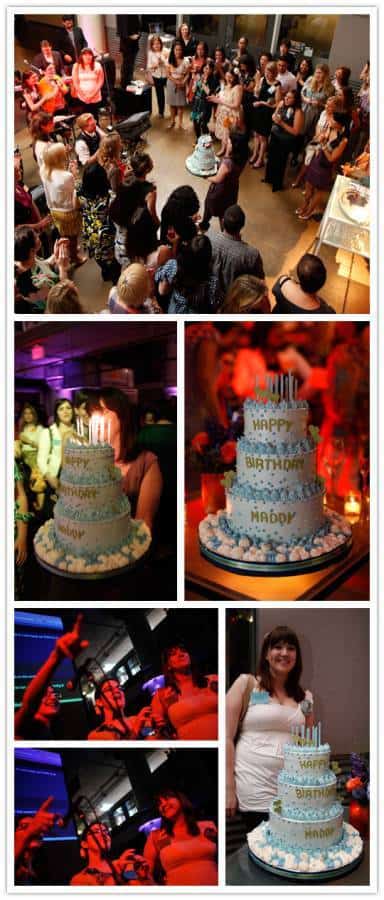 The big cake reveal; Liene of Think Splendid carries out the cake; the glorious cake; Anne (left) from AisleDash and FIWTID and Vane (right) from Brooklyn Bride lead the "happy birthday" chorus; me, all smiles with the birthday cake later.

• • ♥ • •
Big thanks to Envelopments for sponsoring the event, Elan Artists for providing the great music, and Carlos Andres Varela and Shane Carpenter for Elan Artists for taking these stunning photos! Stay tuned for part two tomorrow!
Images by Carlos Andres Varela and Shane Carpenter for Elan Artists.