You never know where you find the person you'll spend the rest of your life with. For Zach and Michelle, they found each other at Target. They enjoy each others company so much that, one time after spending so much time together talking they ended up closing the place together. These two are definitely made for each other's unique personalities.
Click image to enlarge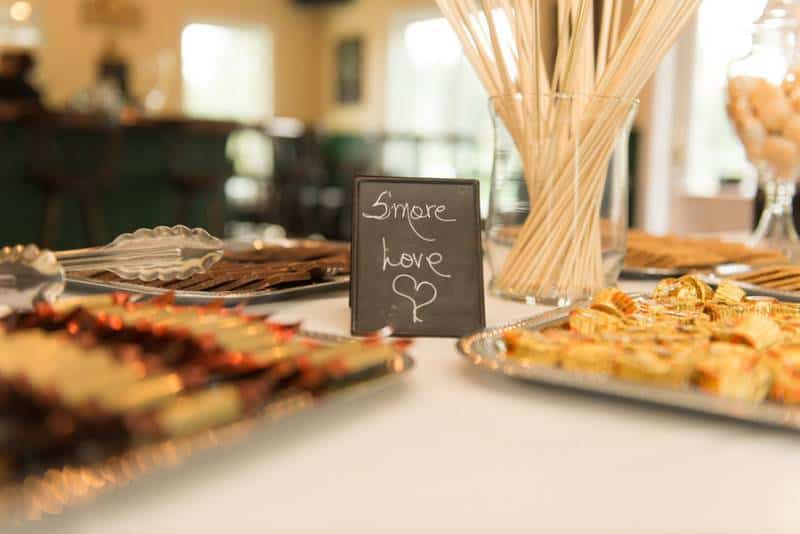 1

Like. Click to Vote
>
The two had a vintage wedding with a modern day vibe (Who says you can't have both, right?). I love how they personalized their wedding by adding stuff that represented their personality. Since Zach is a musician they used an acoustic guitar as a guestbook (How unique and clever is that?) and a DIY s'mores bar. Congratulations Zach and Michelle, what a lovely wedding.
What is your story as a couple, how did you meet & fall in love?
We met at Target! Zach was working there at the time and I am an avid Target shopper so I was in there all the time. He would always strike up a conversation with me when he saw me and jokingly tease me. He eventually asked me on a date, which was amazing. We once ended up closing the place down because we couldn't stop talking to each other.
What makes the two of you a perfect match?
We are both uniquely ourselves, and we balance each other out.
How did he (or you) propose?
It was simple, sweet and completely perfect. I had mentioned to Zach that I wanted to make s'mores before it got too cold. I drove over to his house one evening and he had a fire going and all the s'more stuff set out. I thought he was just being sweet. We made our s'mores and were cuddling outside when he asked me.
How long was the planning process? Did you think it was enough time?
We had about 11 months. I honestly think I could have done it in six months.
What was the best advice you received when you were planning your wedding?
Set a realistic budget and make sure to do things that make you happy.
What tips & tricks (can we use "hacks"?) can you share future brides that you yourself have learned during and after your wedding?
Know what is most important to you. Having a great photographer was super important to Zach and I, so that was one of the first things we chose. I would have rather had an amazing photographer, than get stuck on a certain date for the wedding.
What inspired your wedding décor? Why did you choose the things that you did?
I hate themes so I wanted to stay far away from that. I think our decor was a representation of us. Zach is a musician so we painted a guitar white and had it as our guest book. I love vintage things so my mom and I looked on ebay, garage sales, and easte sales for all of the cake plates that held out cupcakes and the candelabra we had on our sweetheart table. We also had a s'mores bar, which represented our engagement.
What was the wedding budget? $10,000 Where did you save the most money?
I love flower centerpieces, but our budget didn't allow for a huge floral expense. We bought all of our centerpiece stuff after Christmas at Marshall's. We got everything on clearance, so that was a huge savings!
What was the biggest expense?
I really wanted all of my guest to enjoy themselves, so we splurged on dinner and an open bar. How many guests were invited in your wedding and what was the final guest count? We invited 100, 80 RSVP'd yes, and a little over 65 actually came.
What songs did you use during the ceremony?
Our bridal party walked down to Vitamin String Quartet- Here Comes Your Man (tribute to the Pixies) My entrance was supposed to be to Vitamin String Quartet- Home (tribute to Edward Sharpe and the Magnetic Zeros), but our dj actually played the wrong song. I was super upset at first, but as soon as I saw my husband I didn't even realize there was music playing.
Where did you go on your honeymoon?
We are going next year to Portland and driving down to San Francisco
Do you have advice for couples still in the planning process?
Do what makes you happy, don't get stuck on pleasing other people. The day is truly about you two so make sure you are represented.
What inspired the wedding day outfits?
I love the 1950s, and try to incorporate that into my daily look, so I knew I wanted to have a retro feel to my dress. I had a tea length dress in mind, but I had no idea how hard it would be to find! I was so happy when I found my dress, I think I tried on about 30 before I fell in love. Zach wanted a slim fit suit to have a retro/ Don Draper. He chose a plaid shirt, because that is something he normally wears. I think it was important to look like ourselves, just more polished.
What was your favorite part of the day?
I have two. I loved getting ready with my bridesmaids. I have a friend who is a hairstylist, and she came to the venue and did all of our hair. We just hung out did face mask and drank mimosas. It was so relaxing. My other favorite part was seeing my husband for the first time that day. It was such an exhilarating feeling.
Was there any Do it Yourself (DIY) projects? If so, can you describe them in detail?
The s'mores bar was the biggest DYI. My brother built and stained the boxes that held the sterno fuel cans. We added rocks for aesthetics and made sure to pick up many different types of chocolates and marshmallow flavors.
What were the highlights from the ceremony & reception?
Zach had a good friend Officiate the ceremony. It was so special to the both of us that she was able to do that. Zach and I wanted to do something fun for our first dance, so we chose Chuck Berry – You Never Can Tell and did the dance scene from Pulp Fiction. It was so much fun!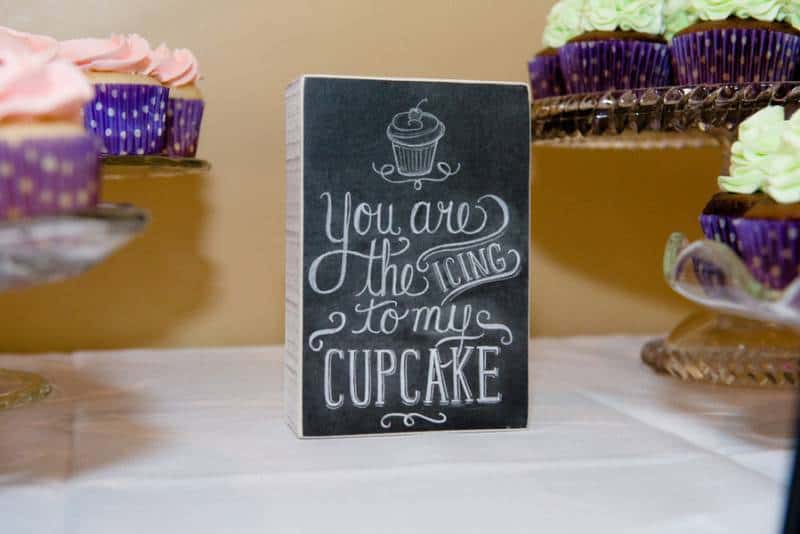 VENDORS
Photographer: Andrew and Chrissy Photography