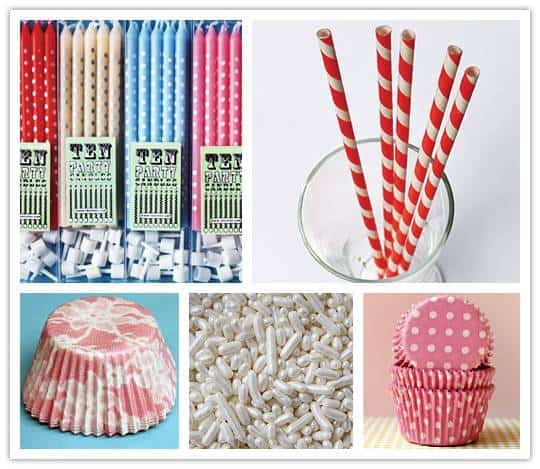 On the blog and on Twitter, I've been making references to a photo shoot I did this weekend with the help of two friends – Michael Haug, a photographer who has done a lot of stunning work for Minnesota Bride, and Kirki Schultz, a stylist with great taste. We were busy bees working on a fabulous project I developed in collaboration with Bake It Pretty – a great resource for baking and candy making supplies. Amanda's got wonderful taste, and I highly recommend checking the site out if you're thinking about baking your edible favors yourself, or if you're planning a party like a bridal shower or engagement party. I've highlighted a few of my favorites above, but there's a huge breath of assortment on the site that you must take a look at. As the person who was doing all the food styling for the shoot, I can also provide testimony that the products are great in person, and work really well (definitely a huge fan of her choice of candy melts – they melt fabulously to a great consistency!).
As for our project, it's still under wraps until next week (probably) but I'm so incredibly excited to show you what we've pulled together with the help of Bake It Pretty and Leigh Wells. That's right – I'm going to tease you mercilessly and just tell you to stay tuned!
Images from Bake It Pretty.