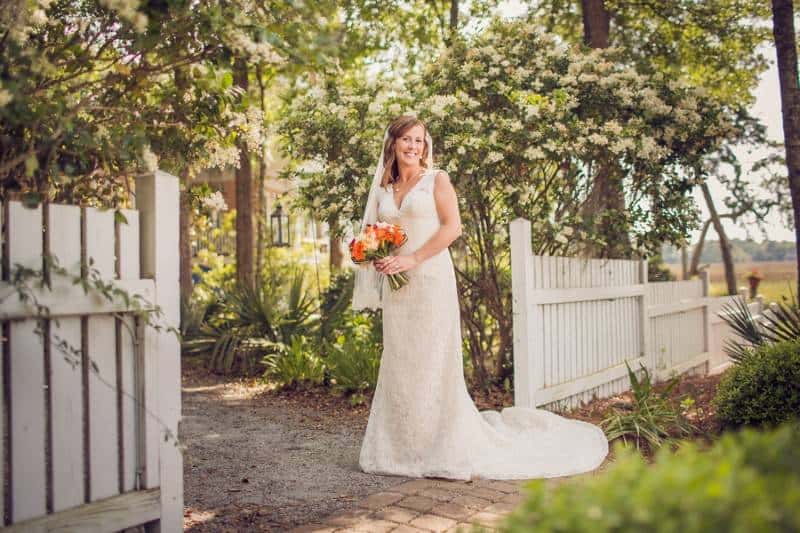 Some couples would have second thoughts about deviating from the regular color themes used for a wedding. But not for Susan & Ryan. They were very adventurous in using a blue & orange combination for their big day. And what we can say, it was the perfect match & gave their wedding that certain vibrance. My favorite detail was the table napkins that had certain trivias about the couple. Such a clever idea! We are very delighted to share this lovely set by Richard Bell Photography. Cheers to such a lovely couple!
What was the best advice you received when you were planning your wedding?
Two most difficult things you will do as a couple is build a house and plan a wedding – and we were doing both at the same time!
What is your story as a couple, how did you meet & fall in love?
Met at a local pub on a Tuesday afternoon after work. I knew then that there was something different about him – the moment I saw him I just remember thinking "Wow". Blue eyes and a warm smile. A week after we met he had to leave for his job in Africa, but thanks to email I quickly came to know my husband to be very intimately. Once he returned to the States I was head over heels in love.
What makes the two of you a perfect match?
We both put in 100% – marriage is not 50/50 – it is 100% and 100%. Both of us give all we have to our relationship and making each other happy. We also laugh – a lot.
What inspired your wedding decor? Why did you choose the things that you did?
Family was our most important theme/idea. We wanted everyone to come together and have a vacation week with a brief interruption of a wedding. Photobooth, outdoor games for kids, comfy seating, good food, beautiful front porch for families to sit back and visit on – this was our focus. My family from Texas, and his family from South Carolina, came together in Charleston and became one big family.
Do you have advice for couples still in the planning process?
Listen to each other, and let him pick out and have some input – its his wedding too. There were a few things that hubby wanted that I really didn't care to have, or spend money on, but it was obvious he wanted it or he wouldn't have mentioned it. And in the end I loved all of it and everyone enjoyed it.
What were some challenges you faced planning your wedding & what would you have done differently to avoid them?
Family and other people's input and opinions, trying to accomodate everyone – this is impossible.
What was the wedding budget?
Started off at $30K but think we smudged that line a little and ended at $40K.
Where did you save the most money?
Saved the most money on invites and the dress actually. We choose to spend our money on good food, good music, a great photographer and awesome DJ/Videographer. No one remembers the invites, but they do remember how great of a party it was!
Where did you go on your honeymoon?
We stayed in Charleston and some surrounding smaller islands like Edisto, SC.
What are you most excited about for the future?
Our one year anniversary and creating a home and family together.
How many guests were invited in your wedding and what was the final guest count? Was it difficult to narrow down your guest list?
250 were invited and about 160 was the final count. Not really.
What songs did you use during the ceremony?
Van Morrison 'Into the Mystic' was our first dance and we loved The Piano Guys '1000 Years'.
What inspired the wedding day outfits?
Comfort, comfort, comfort!
What was your favorite part of the day?
Was a tie, between walking down the isle with my Daddy and him trying not to cry as he told me I had always been a good kid – and running down the isle with my new husband and best friend after it was all over.
Was there any Do it Yourself (DIY) projects? If so, can you describe them in detail?
Several! We made kid bags to hand out and keep little ones occupied. I printed off coloring book designs online, and stapled and tied them together, ordered some cute bags, small packages of bubbles and games and silly glasses and the kids (and their parents) loved them! Also used clothes pins to clip old photos of us onto a twine that was hanging on the back porch – was cute, rustic, cheap and everyone enjoyed seeing all the old photos of me and Ryan. I also made a movie/slide show of us – starting with baby pictures, going through the years, graduation, college and into us dating. We also made a music playlist wedding CD as a party gift – easy and cheap to make on your own.
What were the highlights from the ceremony & reception?
All of it – especially his frat brothers throwing him up in the air, dancing to 'Shout' and then singing to me the Top Gun song 'Loving Feeling'.
Was there a theme for the ceremony and reception?
Rustic, family, home, fun – that was our theme.
Vendors
Photographer:  Richard Bell Photography
Event Planner: A Charleston Event
Floral Designer: Country & Lace Florist
Hair Stylist: Paper Dolls Wedding Hair & Makeup
Cake Designer: The Cake Stand
Reception Venue: The Creek Club at I'On