In a small beach town in San Clemente is where Rita and Andrew had their first date. So, they decided to entwine the allure of the place to their engagement shoot which is such a sweet thing to do. Coordinated outfits are fun, yes. But random and unplanned casual regalia is a tickle to the heart. Of royal blues and deep reds, Rita and Andrew proved that contrasts can be beautiful too. The perennial pier that has stood for a long time served as their backdrop and that's what I like about it – love is perennial. Congratulations on finding one another, Rita and Andrew!
Click image to enlarge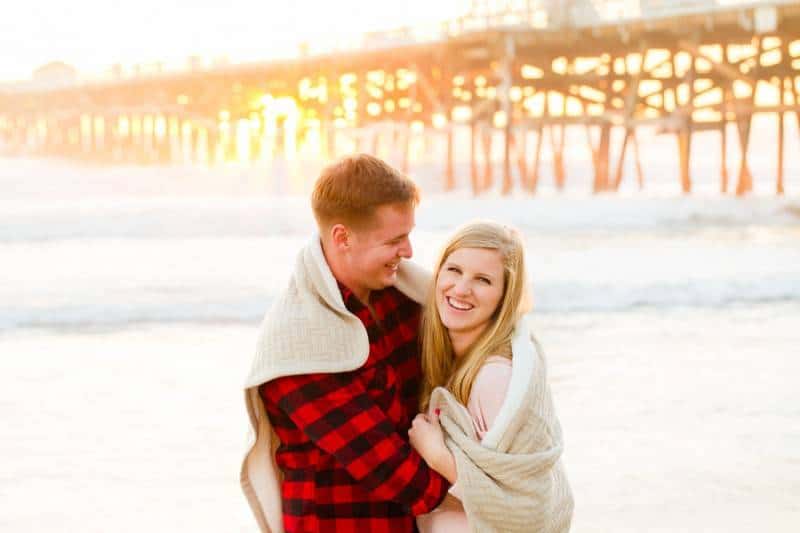 Like. Click to Vote
>
The Engagement Shoot
Rita met Andrew through her family and the two of them found an instant connection. They went on their first date in San Clemente and continued to enjoy date nights in the small beach town. Andrew knew that Rita was the one so during a trip to Minnesota to meet his family, he asked Rita to marry him and she of course said yes.
They are a fun loving couple who love spending time together so I wanted to show just that. They enjoy each others company and love to make one another laugh. When planning their engagement session, they mentioned to me how important San Clemente was to them. It's not only a beautiful city with that cute beach town vibe but it was also where they really began their relationship. So what better place to do their session than where it all began? We walked around the town, went out onto the pier and did some sunset photos on the beach.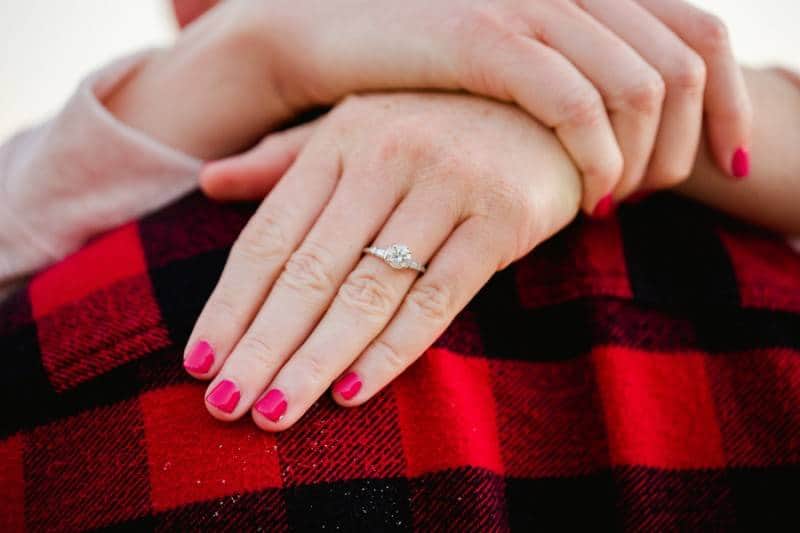 The Location
They chose San Clemente for their engagement session because it's where they had their first date.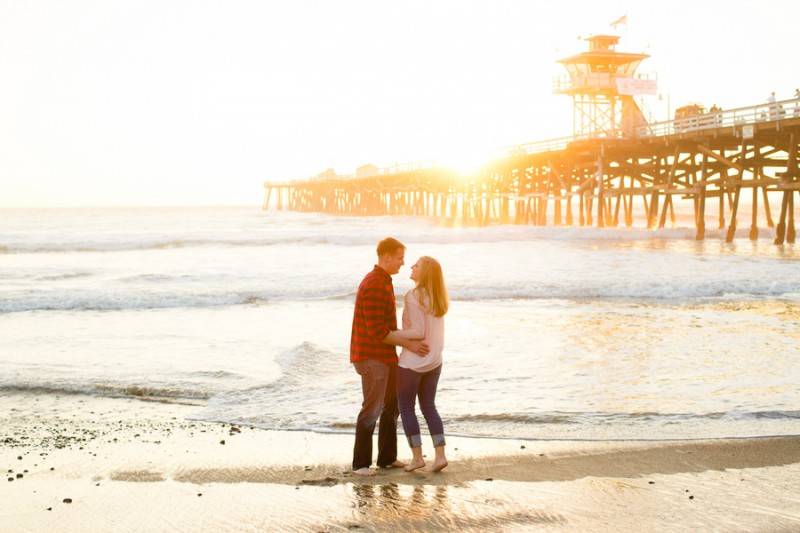 On Posing for the Shoot
By them making each other laugh, it helped a lot with getting comfortable in front of the camera. We had a joke going that Andrew was a "Pinterest groom" and knew all of the poses that I was going to have them do.
VENDORS
Photographer:  Brittney Hannon Photography
Other Location: San Clemente Beach