Click image to enlarge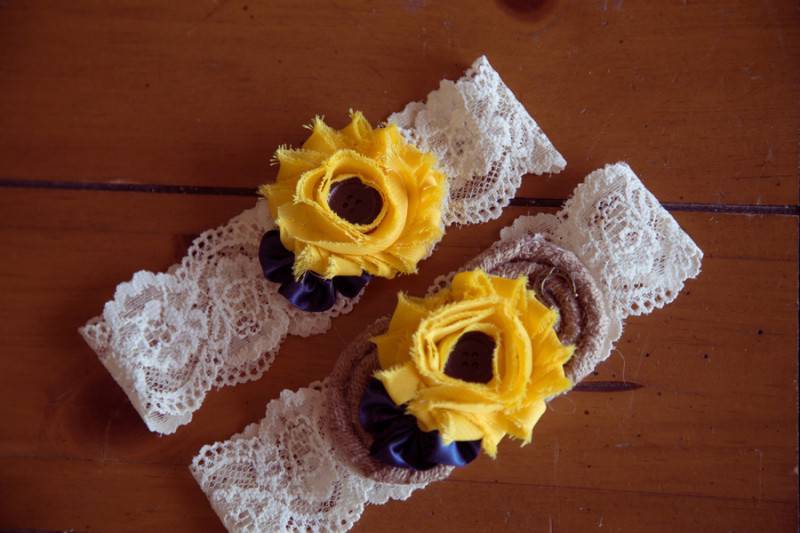 Like. Click to Vote
>
We can all agree that flowers are generally beautiful but there's something about sunflowers that make it stand out from the lot. It's vibrant aura and color is perfect for any event that aims to follow the said description. Personally, I think it works best alongside rustic decors just like the ones in Tasha & Albert's wedding. Their generous use of this lovely flower complemented the rustic feel of the details (wood posts, burlap signs, weathered furniture). It was the perfect accent with it's rich yellows. The cake looked even more spectacular because of it. But really, the vibrance and awesomeness of this day was truly because we saw this beautiful couple (and their adorable one year old) get together to celebrate love and life. Congratulations on such an amazing wedding Tasha & Albert!

Bride
What inspired the wedding day outfits?
The wedding party clothing would have to be my love of anything rustic! I love the country and old things! Cowgirl boots were an obvious choice, along with cute flowy dresses!! Jeans for the guys were also important, we wanted them to look good, but still feel comfortable. Paired that with a vest & white button down shirts partially rolled up. For guys who don't enjoy getting all dressed up they turned out nicely!
Was there any Do it Yourself (DIY) projects? If so, can you describe them in detail?
Oh man were to begin! I made most of the decorations myself! From tying an array of ribbons onto rope to make a decorative head table piece, to building a hitching post for pictures to be taken at, I did it all!! I cut up large burlap coffee bean bags and lined them with lace to make an isle runner! My glue gun became my best friend!! I also made all the signs that were displayed around. My husband designed and built the large dancefloor as well! He's very handy!
What were the highlights from the ceremony & reception?
Things that stood out to me during the ceremony were how grateful I was to have such fantastic friends & family, including our amazing photographers, there that helped us finish setting up! How in the end worrying about every last detail, that only I know exists, is silly! What stood out during the reception was how wonderful everything came together! How both sides of friends and family were all mixed together having a great time! I could finally relax, & have some fun!!!
What part of the ceremonies do you think was the most memorable for the bride and groom? Guests?
I think my favorite moment of my wedding was walking down the steps towards my husband and seeing all the people I care for the most in the world smiling, some crying! So many of our guests told us how special it was when they saw our 1 year old being carried down the isle by a bridesmaid. He was our Littlest Best Man and Ring Bearer! I was told by my father's fellow firefighters that having his jacket at the table was very nice! He passed away back in 2002, so having his jacket there & a sign in his honor meant a lot to me!
Was there a theme for the ceremony and reception?
Rustic, for sure. Sunflowers, burlap, and cowboy boots.

Vendors
Photographer:  GSquared Weddings