Rosapaola Lucibelli made it her mission to tell unique stories of every couple and wedding  through photography. She wants to reflect trueness and the beauty of the heart and its emotions on every photo she captures. Indeed, her vision came into reality as she fabricated a stylish and classy shoot in Rome. Check out the photos below!
Click image to enlarge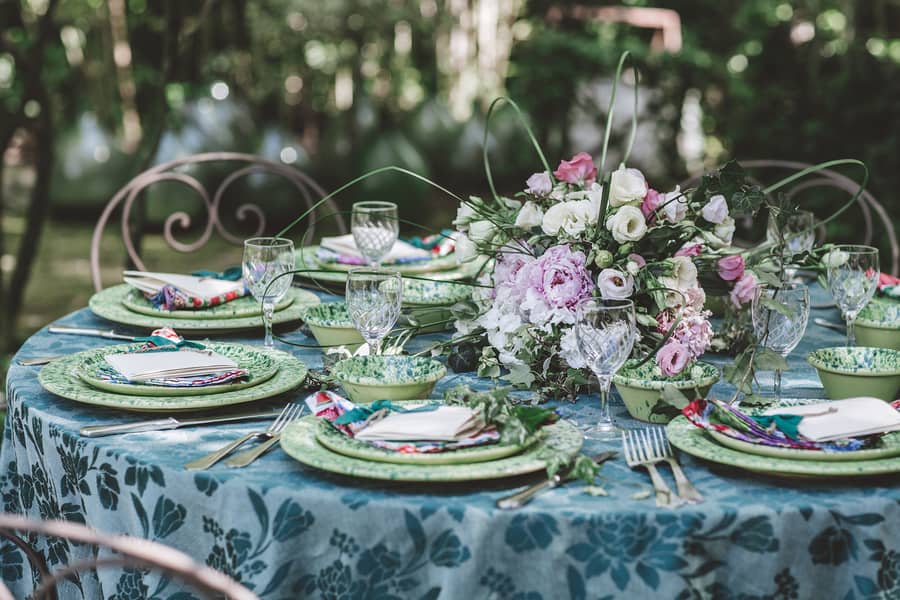 2

Like. Click to Vote
>
She spent some time with Anna Fendi, an Italian stylist  who directed the shoot. As  Rosapaola describes, her humanity and love for beauty are remarkable. She really cares about the future of the city of Ronciglione; such a lovely little jewel to discover in the center of Italy! Anna cares a lot about the people that are working for her at the Canonica and the atmosphere is like family. Here's what she has to say,
The theme of this inspirational wedding shoot is all about a classic Catholic Intimate Destination wedding in Italy. We thought about the many catholic couples from all over the world that would love to get married in Italy and decided to organize this stylish and classy shooting in Ronciglione: a medieval village between Rome and Viterbo. This Village is a famous stop on the Via Francigena, the road still followed today by pilgrims travelling to Rome to visit the tomb of St. Peter.We chose the location "La Taverna della Canonica" because of its architectural features and for the style bestowed on it by its owner: the Italian worldwide known stylist Anna Veturini Fendi.
Extra Specials Details
The main color of the shooting is bright green along with romantic pink. Anna used for this shooting her personal designed plates and dishes. This place is like a little museum of beautiful objects!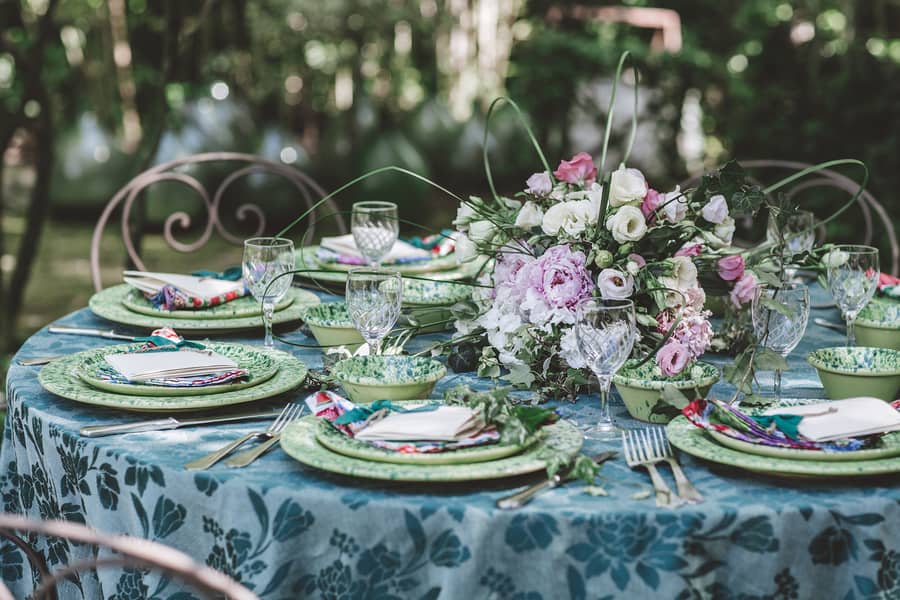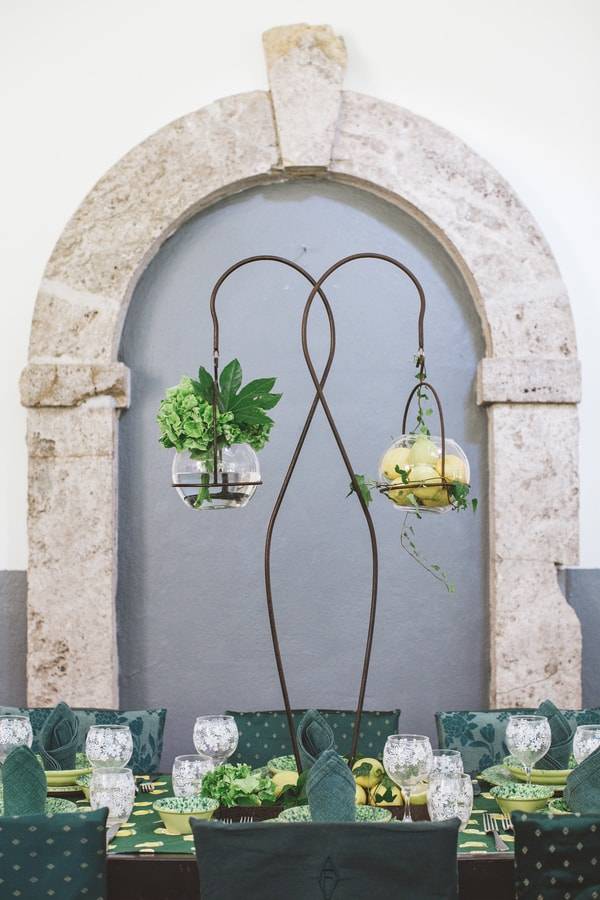 Every precious detail in the Villa displayed Anna's careful attention.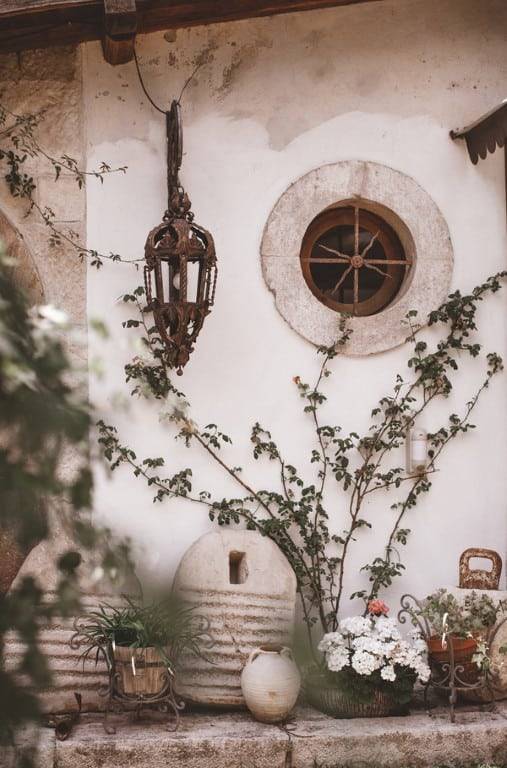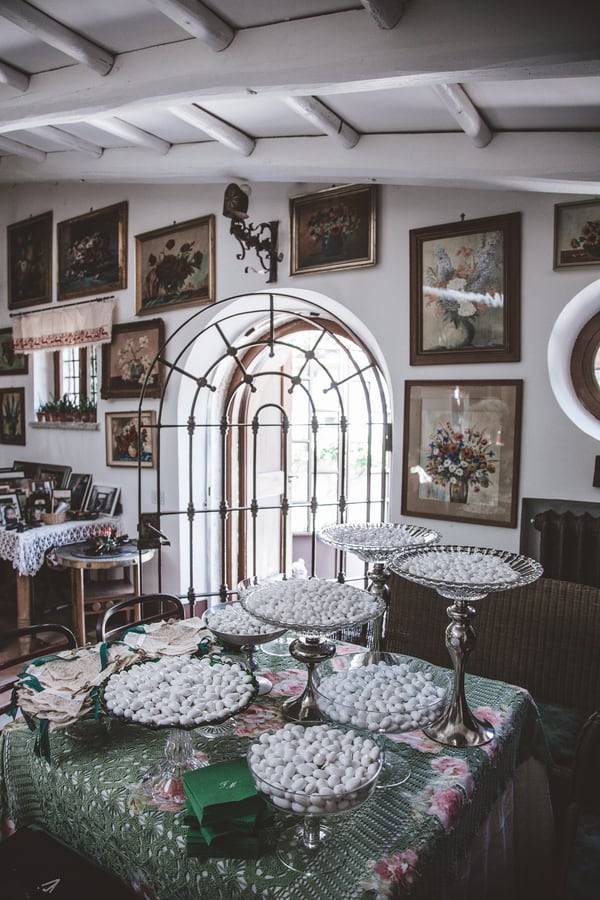 The restaurant of La Taverna della Canonica serves her wine and high-quality food made from local suppliers.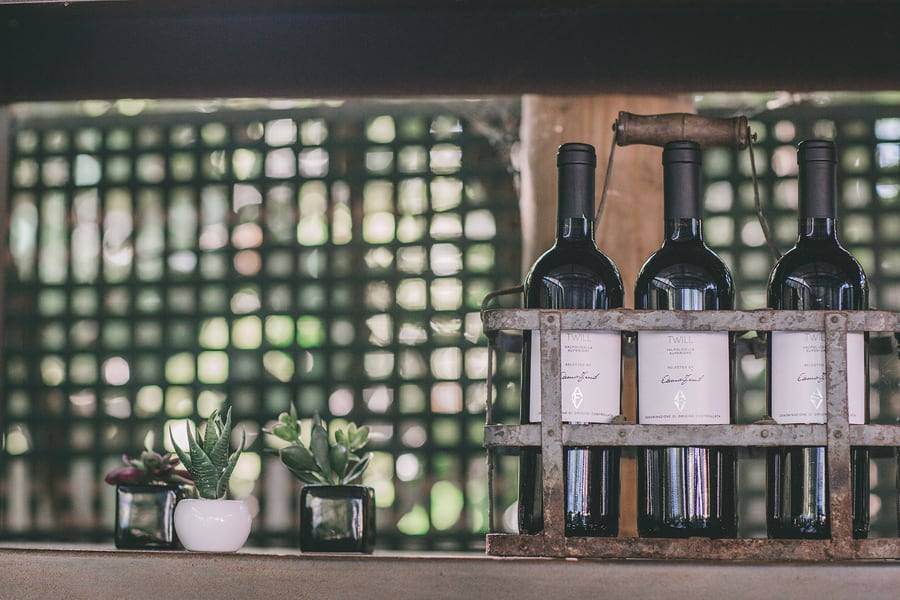 The Photographer's Advice
I suggest to couples who are organizing an intimate destination wedding to choose with care the place: less movement of the guests the better the wedding will be organized.
VENDORS
Photographer: Rosapaola Lucibelli Photography
Event Designer: Anna Fendi
Floral Designer: fioriamoreefantasia
Shoes: Punto Art Modisteria
Accomodations: Taverna della canonica