Tim ♥ Melissa
Today's featured engagement shoot is brought to us by Nicki Lynn Photography. Nicki truly captured the love between Tim and Melissa. The smiles they wore on their faces were genuine. They certainly look ready for a life together. Let's start gallerying!
Click image to enlarge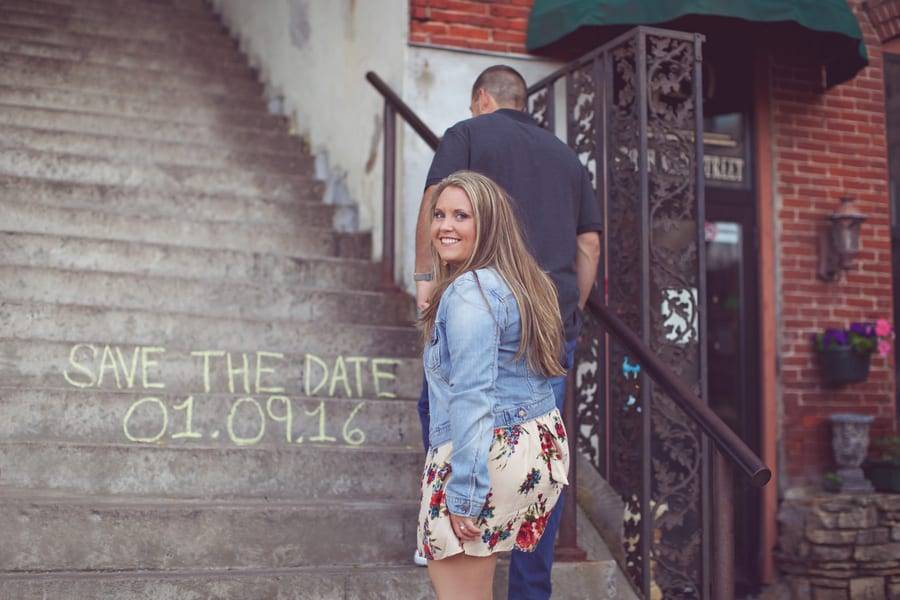 2

Like. Click to Vote
>
Extra Special Details
The location we had our photos taken was the city we were engaged in. We got a photo of us with the restaurant we were engaged in in the background and ended up doing dinner there with our photographer as well. It was fun to share one of our favorite memories with our photographer after she captured our excitement and our love for each other in a spot that meant so much to us.
Tips for the Brides-to-Be!
Don't sweat the small stuff. You can drive yourself crazy getting hung up on something as silly as debating the difference between cream and ivory. In the end, your day goes so fast you don't even notice those minor details, and your guests definitely aren't paying attention to that either, and I can tell you your day will be amazing regardless! Expect your day to be perfectly imperfect. You set yourself up for disappointment thinking that nothing can or should go wrong. The most important part of your wedding day is the love you are expressing yourself and your soon to be spouse. Lastly, there will always be more you can do. If you had one more week before your wedding day you would have no trouble finding more things to work on. Learn to prioritize and delegate. Leave the least important things for last so you do not stress if something doesn't get done.
Money Matters
$10,000 – $20,000
Vendors
Photographer: Nicki Lynn Photography