Grand Mirage Resort & Thalasso Bali is the point where the beauty spell of the ocean and the culture spirit meet. This combination creates a serene ambience which drives the mind into the most peaceful state. The whispering breeze and the crushing wave sound are the perfect companions during the unwinding time in Bali.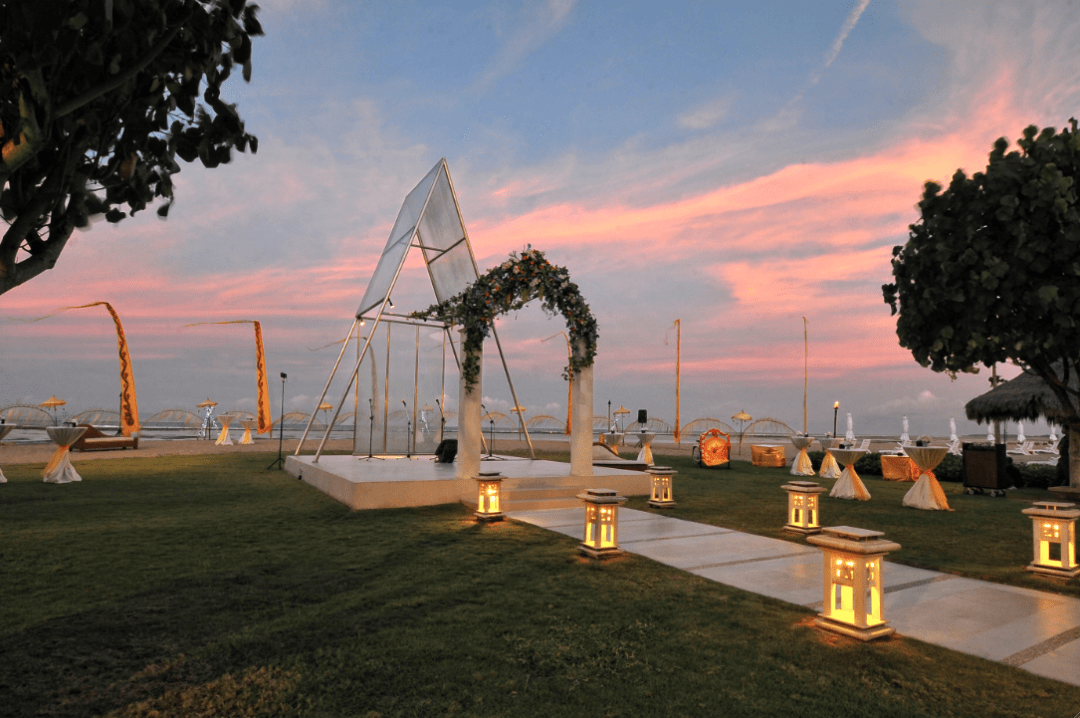 With the view of breathtaking azure ocean, Mirage chapel stands up elegantly reflecting its grandeur. This glass chapel is designed to craft a more beautiful wedding than what any fairy tales tell. The glorious triangle chapel can accommodate 100 people. Beach is also a great option for the wedding venue. The tickling beach sand draws more sensation on the barefoot on every step that bride and groom take. With cocktail set up, this venue accommodates 200 people. Rama Stage, the authentic stage, is inspired by the romantic epic story, Rama and Sinta. Stone as the main material of this stage reminds people on how hard the Rama's struggle to save Sinta from the wicked giant. The capacity of this venue is 300 people. Mirage ballroom offers an elegant wedding. Its hanging crystal lamp accentuates the luxury of the bride's and groom's flawless attire. Champagne pyramid suits the glory of this ballroom. The capacity of this venue is 300 people.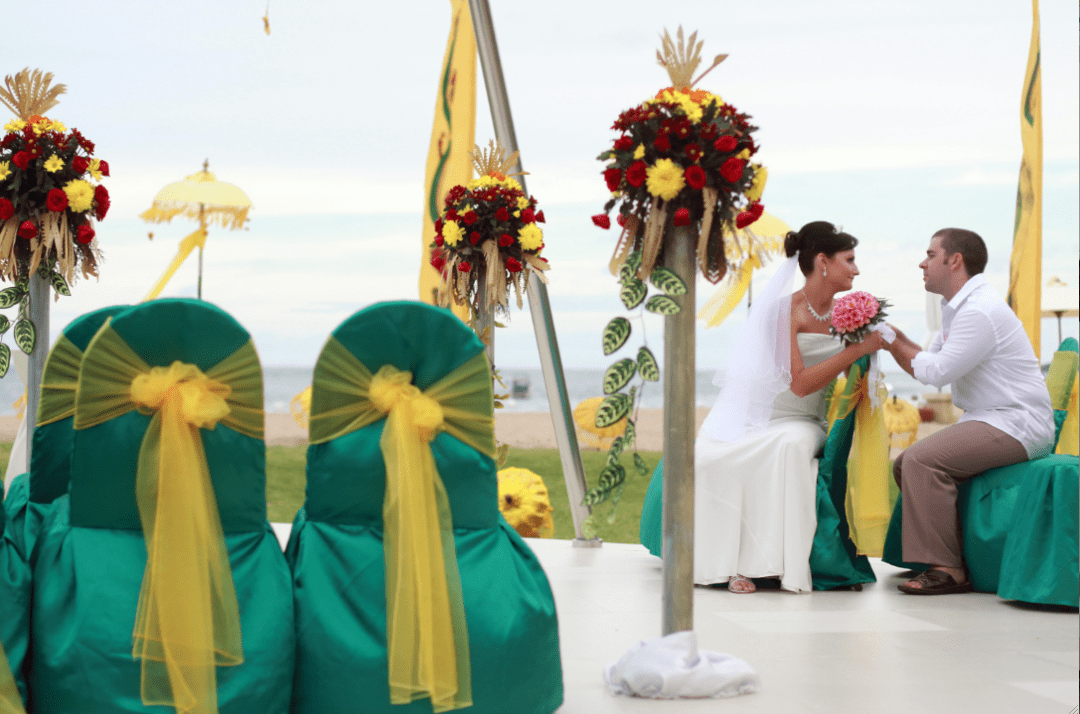 Cake, decoration, priest…Thousands ideas might come into mind when a couple is planning a wedding. All the things can be handled perfectly by sending an email to wedding@grandmirage.com. Grand Mirage Resort wedding experts will ease your life as well as realize your dream.