Click image to enlarge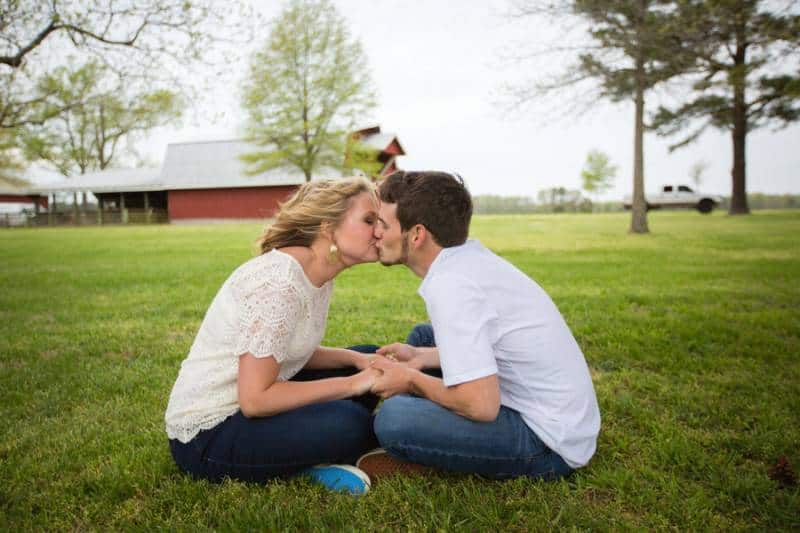 Like. Click to Vote
>
Shannon & Hunter are tied the knot THIS October 11th. Shannon came to me with a request for a country- rustic feel. After she informed me her ceremony is going to be held out in a field and reception in a red barn, I knew I had the perfect spot for them. My neighbors have a gorgeous. GIANT red barn with cows, cows and more cows! It is the ideal place for any country couple!
Hunter and Shannon's journey started on facebook in 2012. It is one of those stories where they both went to the same high school but never met. Until one day Shannon "Liked" a photo of Hunter with a huge fish! Facebook led to a few dates which included some with fishing rods. They soon fell in love and then came the proposal.
Shannon knew the big day was coming soon because Hunter had taken her ring shopping. Little did she know it was going to happen during their weekly family dinner where they all get together to watch survivor. It just so happened to be Shannon's turn to cook dinner that night. She was frantically running around cooking and received a text from Hunter saying "wear something cute so we can take photos in front of the Christmas tree." (Such a thoughtful gentleman) Of course she thought nothing about it until they arrived to his parents house. Hunter and Shannon started taking pictures and as she turned to smile at Hunter, there he was down on one knee. Little did she know it was all being recorded as well. After the tears trickled away she finally said YES!
Vendors
Photographer:  Skylar Wyatt Photography