Jesse and I are practical people. After he proposed to me, spontaneously we were completely elated. Then we combined our finances, found jobs in San Francisco and moved in together. I suppose the common law arrangement was good for us. However, sharing a bond without the ceremony got pretty dull. One morning while I sipped away at my morning Joe, Jesse finally sprung the question. "When are we going to plan the wedding?" My heart began to race at the prospect of my fantasy wedding with the horse carriage and some superstar musicians singing an ode just for me. I told him I'd work on it that day (since I was off work) and he skipped out the door with a grin on his face.
I calmed down and returned to rational thinking just as he hit the door. I peeked out the window to watch him struggling with the bicycle when it dawned upon me! He needs transportation to work, and we can get gifts for arranging a wedding ceremony. I pulled out my phone and went away searching for practical solutions. Neither of our families was very well off, so I set my sights on getting him an electric scooter.
I put together the invitation lists and I even went on to design my own wedding invitation. I did some research and eventually decided on Unagi Scooters because of how light weight and yet relatively powerful it is. I made sure to include a link to their website at the bottom of each invitation. My idea was that considering it was an expensive gift to ask for, at least one person would be able to help us with the purchase. We scheduled the wedding for Valentine's Day which was roughly three months away. We rented out a small church and decorated everything through second-hand shops. My dress and his tuxedo were bought at thrift stores as well. Lots of those here in San Fran!
Our big, modest day was less than $500 and our closets friends and relatives showed up for the occasion, those who couldn't be there mailed in cards and some even sent gifts. I spent most of my day primping in the back of the church trying to keep calm. My sister came rushing in (late as usual) huffing and puffing about traffic. She commented on how pretty I was and asked: "What are ya'll doing with all the scooters?"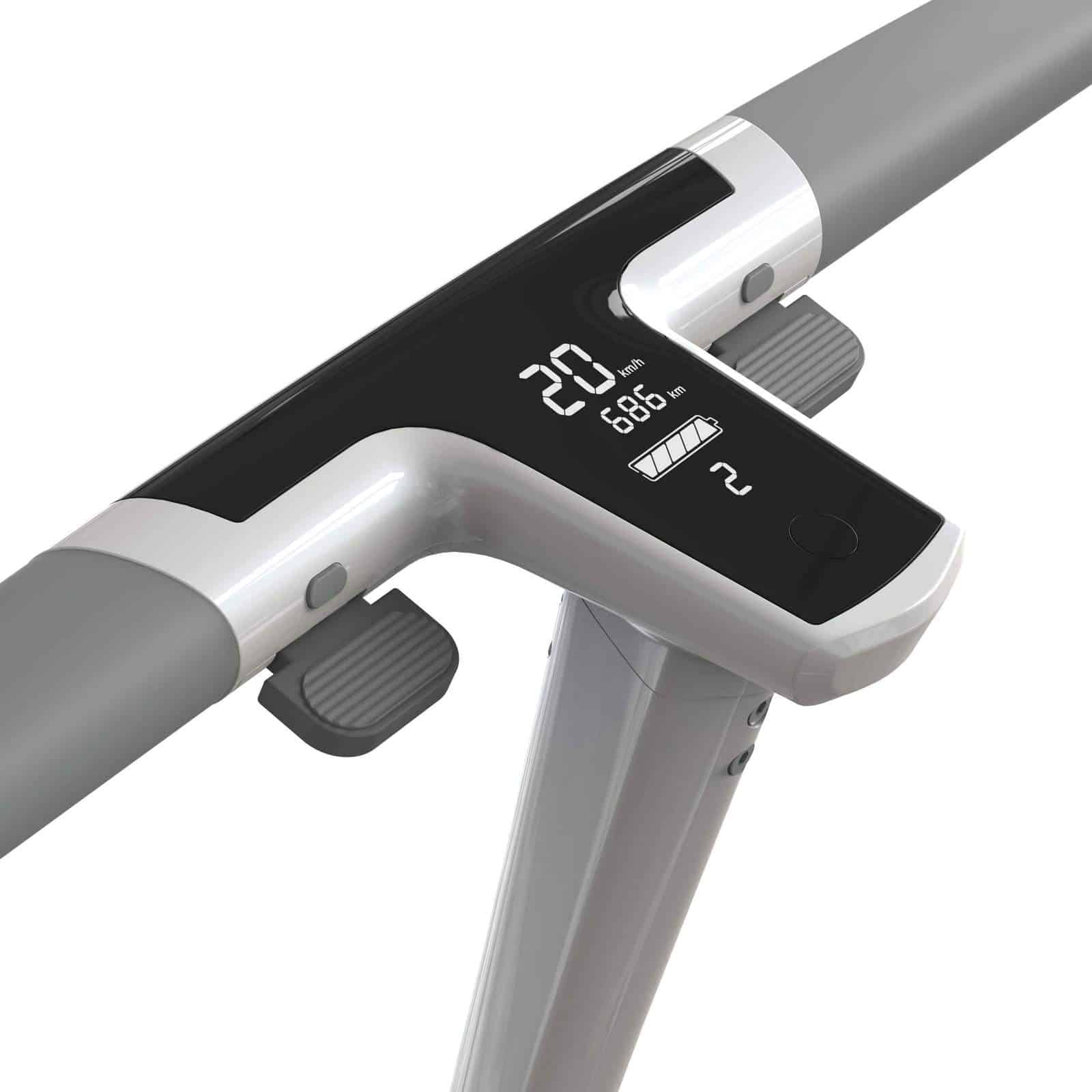 "What the heck are you talking about?" I asked, having completely forgotten about my invitation list. She says: "There's a handful of scooters around the gifts table, what's that about?" I jumped up, kicked off my heels and ran outside to see what she was talking about. Sure enough, I counted 4 scooters lined up in their pretty white box in the corner. I was so excited I ran to my Husband to share the news. "What happened to, It's bad luck to see the bride before the wedding?" he chuckled. "Jesse, no more bicycles. Look! Look outside!" I yelped.
This was the icing on the cake for us on our special day. We shared joy and tears in celebration of these beautiful gifts. Nonetheless, considering us being practical living in a tiny place we only kept one white (Sea Salt) scooter and one red (Scarlet Fire) one. It's true that you can't always get what you want. Sometimes, you get exactly what you need.
Jesse was likened to a kid a Christmas over the coming weeks. He carried the scooter over the threshold before me, bragging about how light it was. I swore I heard him talking in his sleep. "$100, $100." When I asked he says, oh that's how much I'm probably going to save a week not using Uber every day. He smiles gently to ease my paranoia.
I found riding therapeutic. As if I could lift from the ground at any moment while riding. So what if our ceremony wasn't too fancy. We've found a happy place here in San Francisco. Our joy is more precious than others can ask for. It's the little things…