The long distance love flourished! Laura and Gary are finally hitched! Their wedding was of blushes and ivories backdropped with the greens of the acreage – the bona fide shabby chic yet romantic wedding colors! Since Laura is into flowers, she personally chose the flowers for her bouquet which are hydrangeas and peonies. She also incorporated it to the tables as centerpieces to give more coordinated theme.. I fell in love with their glass plate with round gold embellishments which appeared to me as beads paired with the pink and white tablecloths, it's just so cute! The entourage even looked dainty with the bridesmaids in their blush-toned dresses and the groomsmen with their vests. And oh, you have to give their playlist a listen, of which I am sure you would want to add to your own playlist! I just did it on mine, haha! May your little family grow more in love, Laura and Gary! Congratulations!
Click image to enlarge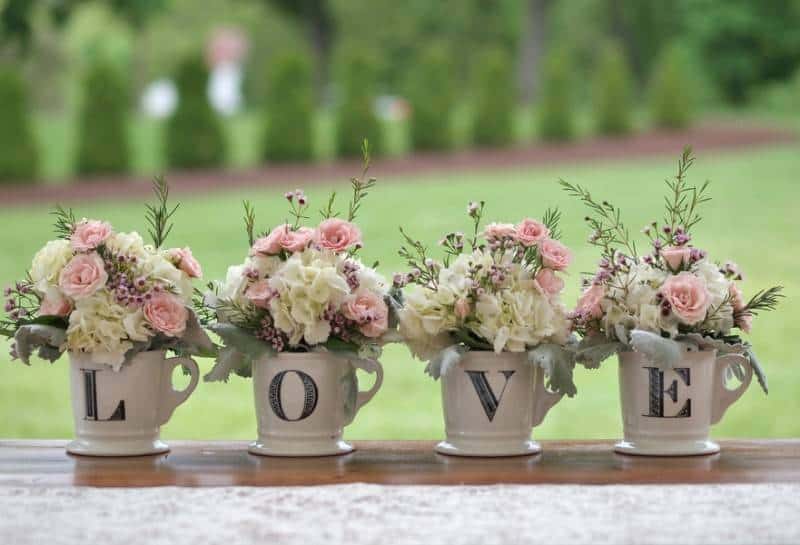 Like. Click to Vote
>
Our Story
We met in the Domincan. We were both staying at the same resort for different weddings. He came up to me at the bar the first night he got there probably with some cheesy pickup line but we connected instantly and hung out for the week we were there.
We exchanged info when we were leaving and him being from west coast Canada and myself from CT, I never expected to see him again but of course hoped I did. We talked on the phone every night for a month after we got back and he flew out to stay with me for a week! I think we were both pretty much in love from the start so we made long distance work for a year before I moved out there for six months.
I got homesick and came back so we continued the long distance until we had a little suprise, news we were expecting! A very happy surprise because we always talked about getting married and having babies but it just happened in a different order then we anticipated! Then he got transferred out here through his job and we live in CT.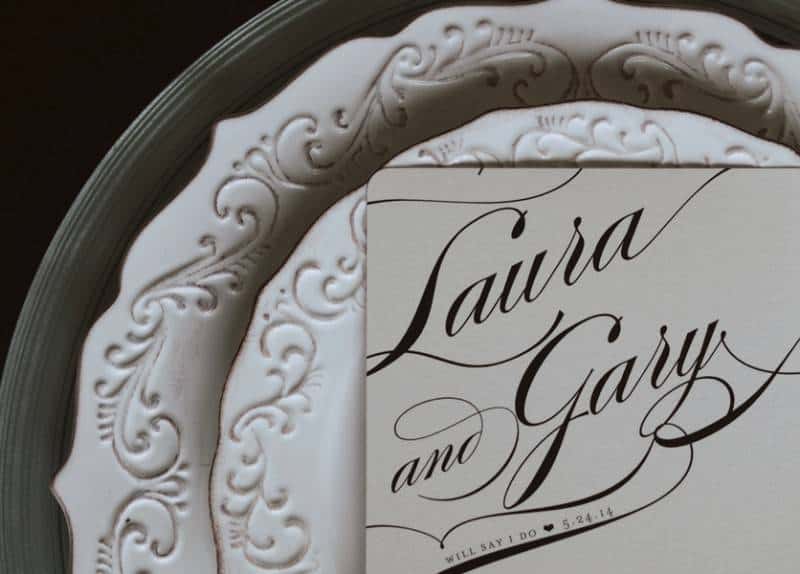 We Are A Perfect Match
We are perfect for each other because we totally balance each other out. He's the yin to my yang. And we both think we are "the lucky ones". We just both appreciate each other and never take each other or our relationship for granted.
The Proposal
He took me to my favorite place, Newport, RI and had a romantic weekend planned out. Of course it was pouring rain so all of his plans to propose got completely ruined. So he ended up getting down on one knee right in our hotel room and asking me to be his wife.
With a speech about how much he loves me but I honestly don't remember a word because I was crying so much! (happy tears) it was simple but it was perfect! (The next day he planned in room massages–scored points with that)
The Planning Process
We had so much going on in our lives at the time that we sort of picked a date and told people but hadn't made it official for awhile. So I'd say I planned for about 10 months before the wedding. It was more then enough time! I had pretty much had a vision in my head forever so it was really just a matter of pulling everything together!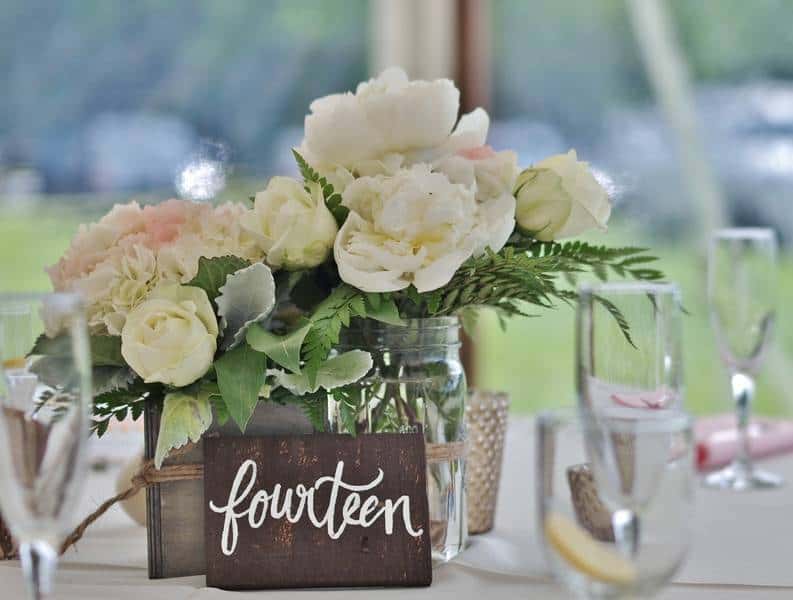 The Best Advice We Received
To remember that it's your wedding and its about you and your groom and not to get caught up in trying to please other people!
Tips & Tricks For Future Brides
The only thing I'd want another bride to know is to just stop in the middle of your wedding and take a deep breath and take it all in. The day goes by way too fast!
The Challenges We Faced
I guess I was lucky! I really had no issues at all. Everything I wanted there I was able to get and everything was pulled together exactly as I had planned!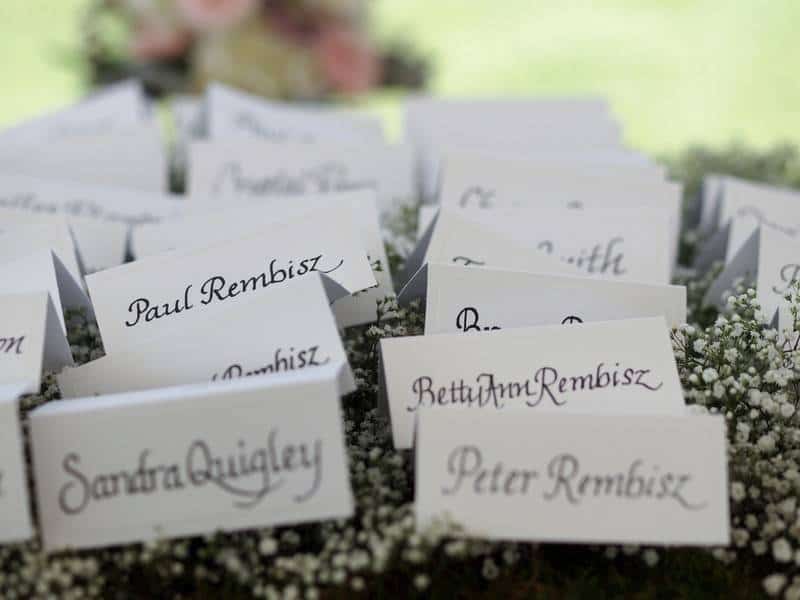 Wedding Decor Inspiration
We got married on my parents farm so I wanted something shabby chic/romantic with rustic touches to tie in the farm but not over the top girlie (for my husbands sake) or rustic because I'm really not a farm girl.
Wedding Outfit Inspiration
Pinterest. I liked the way bridesmaid dresses looked in the same color tone but different style and I like the way groomsmen looked in just vests and ties with the groom slightly different (jacket and bow tie)
Money Matters
We didn't have a budget. My wonderful husband told me to plan the wedding of my dreams. I tried to be reasonable of course though!
Probably in the flowers, we saved a lot of money. My favorite flowers are hydrangeas which are full and inexpensive so that's what we had the most of. But also peonies which were more costly but my florist did an awesome job helping me keep my cost down while still helping me achieve my vision!
The biggest expense for us was the caterer because they were also the wedding coordinator and all our rentals were through them as well.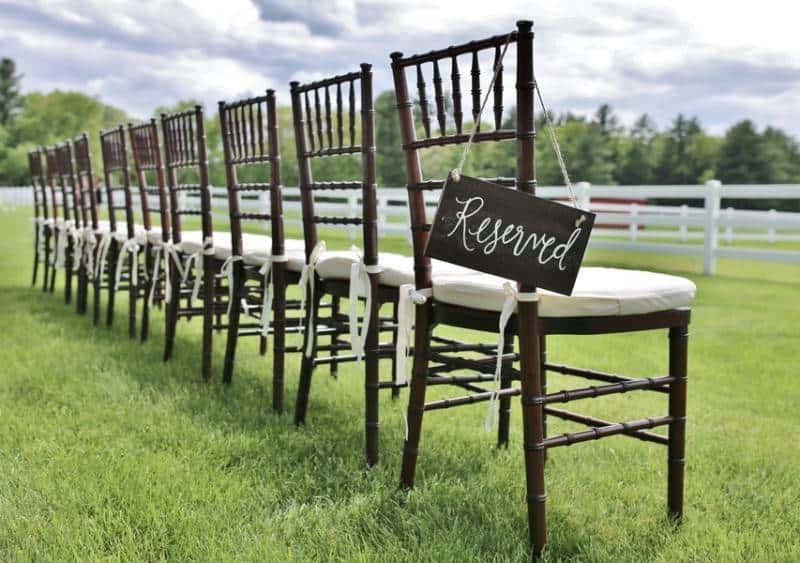 The Guest List
We wanted our wedding to be small and intimate but we ended up inviting everyone anyways! I don't have a big family and his is all out of the country so it worked out in our favor! We invited 210 but a lot were from Canada that we knew wouldn't be able to make it! We ended up with 145 which was a perfect number!
The Songs
My bridal party walked down to "Come to me" by the Googoo Dolls, I walked down the aisle to "All of me" by John Legend. We walked out of the ceremony to "You are the best thing" by Ray Lamontagne. Our first dance was "Hey pretty girl" by Kip Moore.
The Next Step
I'm just excited to raise our little family and all the adventures that it will bring!
Planning Advice For Couples
My advice would be to just enjoy the whole process! It's supposed to be fun, not stressful! Grooms- remember the term "yes dear" when your bride needs your advice/opinion 😉
The Album Story
If it's meant to be, it'll happen! We had so many obstacles in our relationship and 3 years of long distance but we wanted more then anything to be together so we made sure it happened!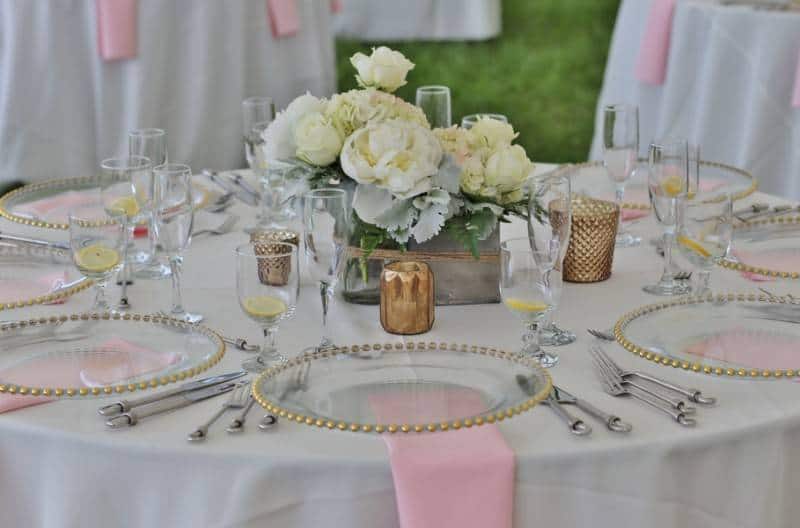 Highlights from the Ceremony and the Reception
My best friend (bridesmaid) walked out at the wrong time (before the parents) and had to turn around. Lightened the mood and gave me a laugh before I had to walk down the aisle! Also being able to include our little girl and all my best friends kids in our ceremony. During the reception probably our first dance and the amazing speech/rap my friend(s) gave to the beat of fresh prince of bel aire. It was perfect and had everyone laughing!
Favorite Part of the Day
Having our little girl get to be a part of our big day!
A Memorable Moment
My brother being able to be there and walk down the aisle as a groomsmen. He suffered from a brain tumor and it was hard for him to walk but he made it down stairs and down the aisle! It was my last happy memory of him! He passed away 3 weeks later.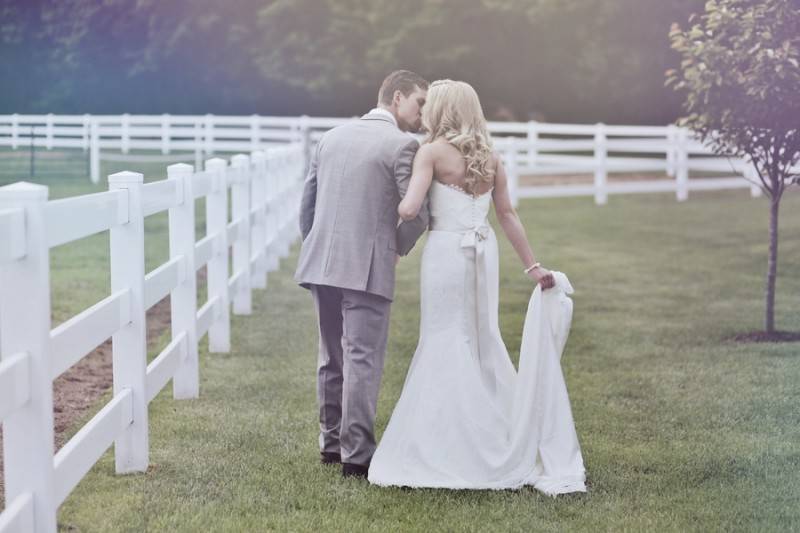 VENDORS
Photographer:  Laura Dee Photography
Dress Designer: Augusta Jones
Shoes:Badgley Mischka
Cinema and Video:Brian J Productions
Floral Designer:Broad Brook Gardens
Caterer: David Alan Catering
DJ:Jock in the Box
Tuxedo and Mens Attire:Men's Wearhouse
Heirlooms and extras: Sassafras Vintage Rentals
Makeup Artist: Simply Gorgeous by Erin Infantino
Dress Store: The White Dress by the shore