This wedding makes me want to put on my cowgirl hat and boots (yes, I have these) and join the party!  The bride and groom have done a great job incorporating the theme into every aspect of the wedding.  Diana Whyte describes the wedding:
"This rustic western setup would be the perfect fit for a cowboy/cowgirl engagement party or rehearsal dinner.  Its intimate set up is just bursting at the seams with details! The main table is set up under a riding barn with cowhide table cloths and burlap runners.  The seats are old barn board benches sat on top of straw bales with red handkerchiefs for seat covers and for napkins.  The rustic lanterns were accessorized with barbed wire, mason jar glasses lined the tables and the favors were some good ol' candy apples.  
There is a mouth watering dessert set up filled with homemade pies, candies, popcorn, a celebratory cake and some rustic props to finish it off.  One of my favorite features is the old fashioned fire pit they had set up for guests to gather around in the evening.  They also had an appetizer station and then a buffet station for dinner that followed the theme to a "T"! 
What could be better for a country couple then a truly country celebration?  Especially an authentic one done right on the farm with the horses only a few feet away from the dining table!"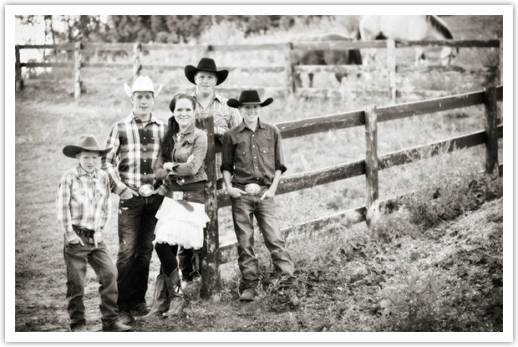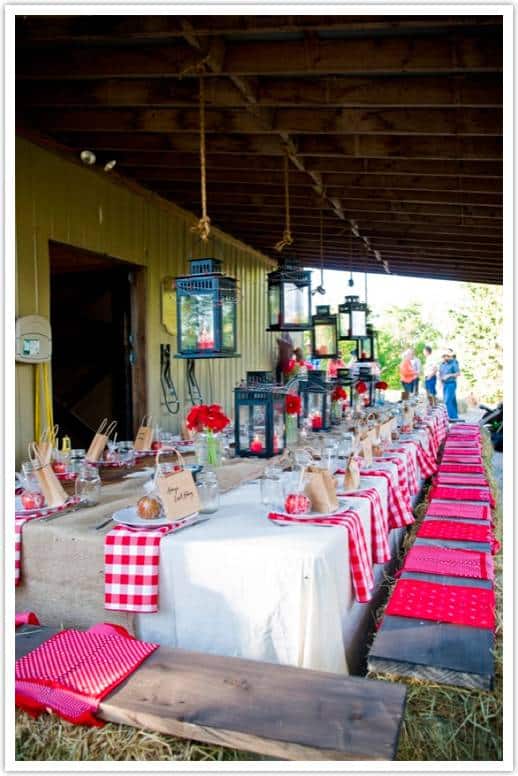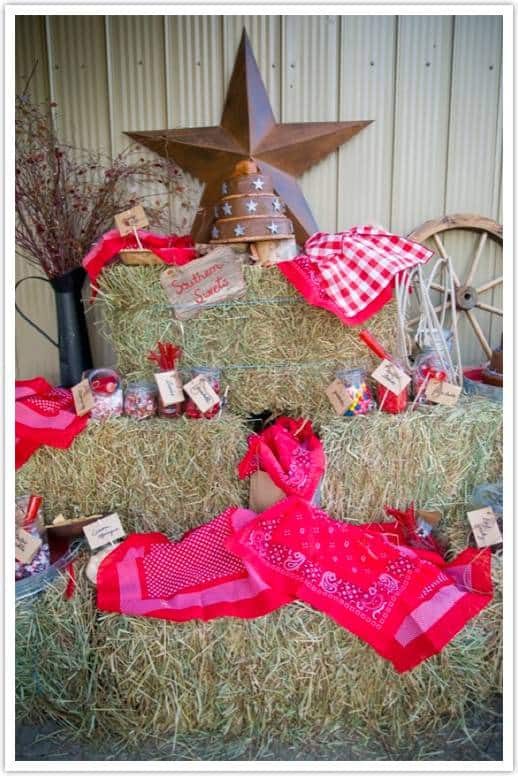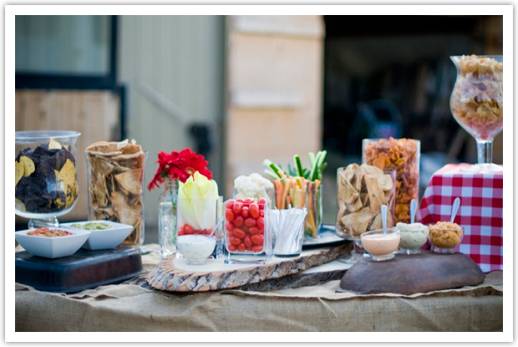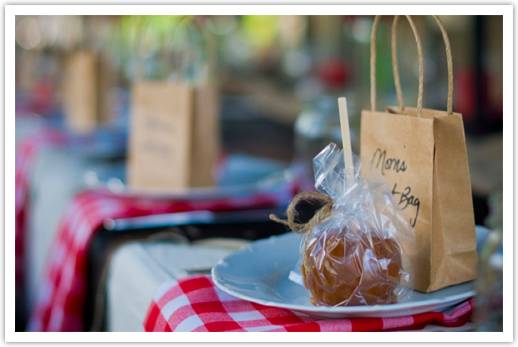 Photography: Purple Martini Wedding & Event Photography
Decor & Design: Rachel A. Clingen Wedding & Event Design