I'll be signing off today and taking next week off. Don't worry, there will be a few preprogrammed posts! Before I leave for vacation, I wanted to share with you a gorgeous wedding photographed by Unusually Fine.
I went to college at Rhode Island School of Design, and towards the end of my time there, would spend long weekends up in Providence and Massachusetts. It's hard to understand if you haven't experienced it, but being in that area of the country – there's a sense of really preppy patriotism that overwhelms you being there. When I opened up this wedding, that feeling came surging back and made me miss the East Coast terribly! But I digress…
Phyllis and Greg were married in Maine at an adorable bed and breakfast called the Lookout. Their wedding was a two day affair that was kicked off with a traditional New England clam bake (love that idea!) that the groom and his brothers put together themselves. Here's what the bride, Phyllis, had to say about the clambake:
I spent every August of my childhood in Northeast Harbor, Maine, so that part of the Down East coast is very dear to me.
Greg has a less fancy-pants instinctive aesthetic than I do so I was trying to think of something that would split the difference. When we were first discussing our wedding we talked about being near the water (he spent his childhood summers sailing off of Cape Cod and continues to be a crackerjack sailor); he was the one to propose Maine in general, knowing it would please me. Of course, he also proposed getting married on a (small) boat, which pleased me less.
(People in my family are very happy to make a reservation; people in Greg's family are willing to get up at 6 a.m. and scour the Brooklin Boat School boatyard for abandoned pallets on which to stack, oh, seemingly a thousand pounds of seaweed and rocks.) And thus the vision was born.
It was important to Greg that there be no disposable paper products involved in this clambake, which meant that I spent a large portion of July tracking down tin graniteware plates, restaurant supply houses that had overstock of Mason jars, non-tacky lobster bibs, and so on. We wanted a kind of generous, old-fashioned shoreline sensibility for the clambake. Something where people really could wear whatever they wanted and get a bit messy; something that would draw people in via their participation. (I strongly believe that we all care much more about the things we personally help create, which is why home-cooked dinners are so delicious, and smoky roasted seafood is so extra-excellent when cooked by one's fiance and his family.)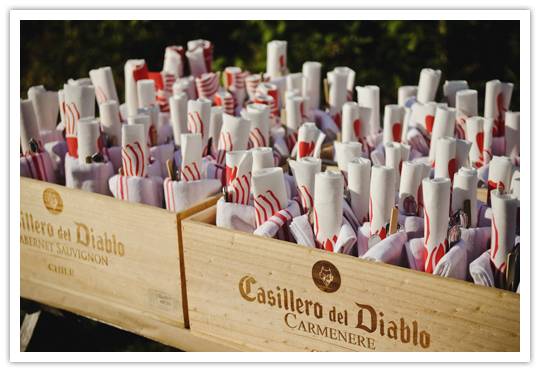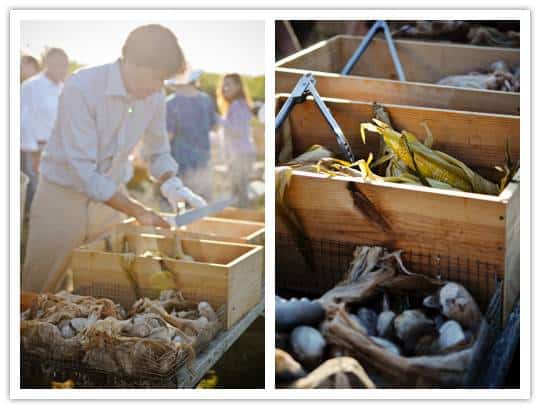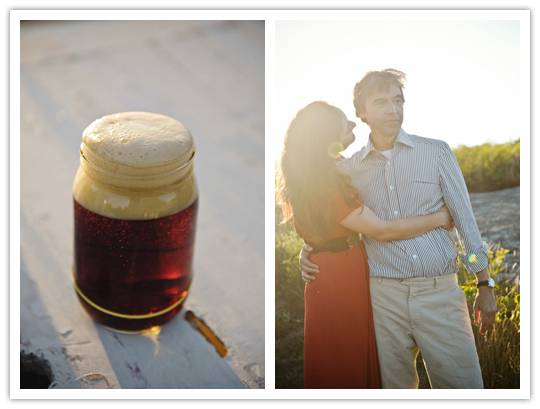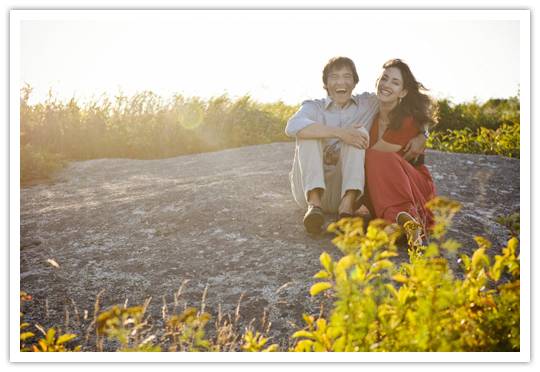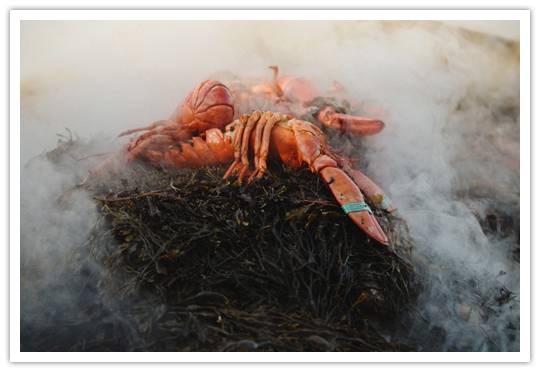 Images from Unusually Fine.