Today's real invitation is, of course, right up my alley. Modern, vintage, rustic, classic – give me tasty typography and I'm there. When I got a tip about the stunning suite that Morgan Ashley Allen designed for her wedding, I knew I wanted to feature them right away! Though their inspiration is from vintage printed pieces, they've got an indisputably fresh, fun and contemporary spin. Ashley was kind enough to share some information about the design of the suite, and I also have some adorable shots from their wedding after I show off these paper goods! From Ashley:
My husband and I are both from Missouri and have a strong attraction towards the heritage of our hometown, the Cow Town, Kansas City. We fancy ourselves old fashioned, and we wanted our wedding to reflect this. Looking at vintage country vinyls, Grand Ole Opry posters, and the bulk of Americana goods we've harvested over the years, we crafted a style that paid homage to our Midwest roots. We wanted everything about the invitation to suggest a specific feeling, and opted to use a language that sounded like it was straight from the cowboy's mouth. We also thought it would be nice, since we'd be receiving the RSVPs, to use vintage postcards (portraying the great American—mostly Western—landscape). This made getting them back fun and was something the guests enjoyed sending (and sometimes keeping!). Serendipitously, the USPS was issuing "Cowboys of the Silver Screen," and we nabbed those stamps just in time.
Though it might not be apparent in the invitation, the wedding (as an event) is what inspired them in the end. We had the ceremony and reception on my grandparent's land on the outskirts of Kansas City, dinner made from family recipes, a bonfire and horseshoes for entertainment, and an Old Time country band—fiddle, steel guitar, and a singer liken to Hank Williams Senior.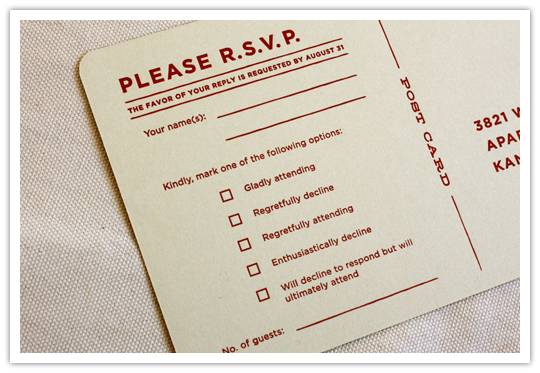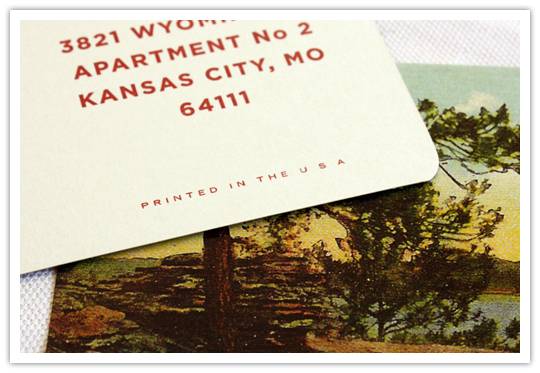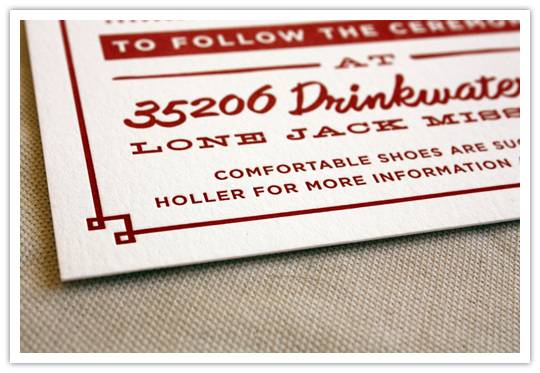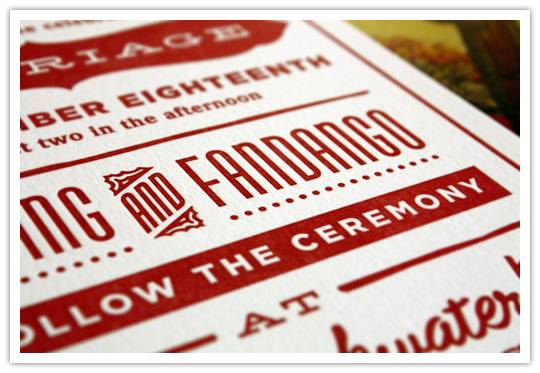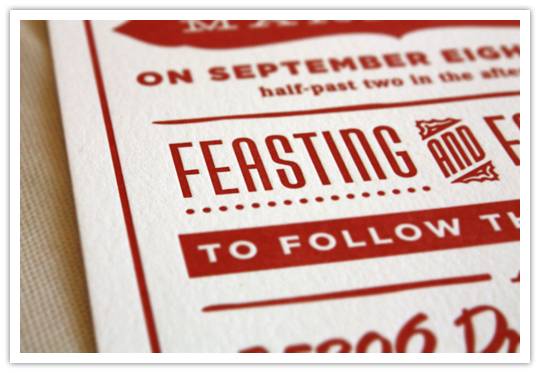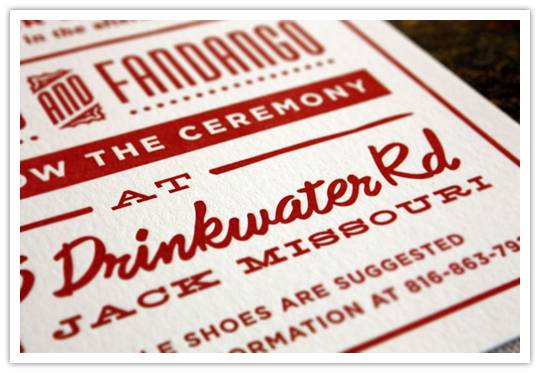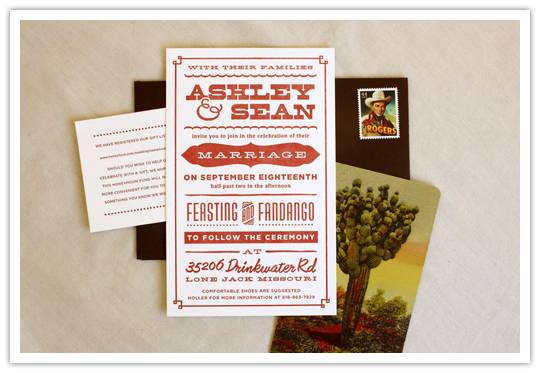 Love them as much as I do? Ashley is taking on projects for custom invitation suites, so check out her site here. Now, onto some of the photos from their wedding. Ashley's dress is to die for!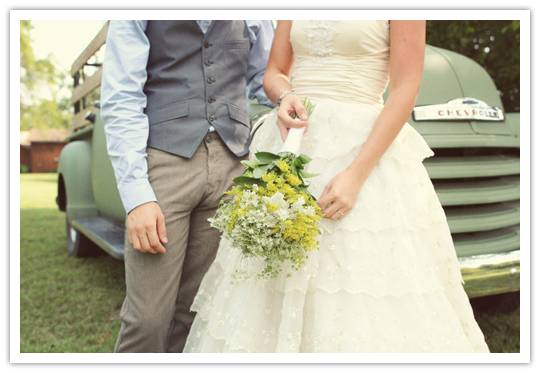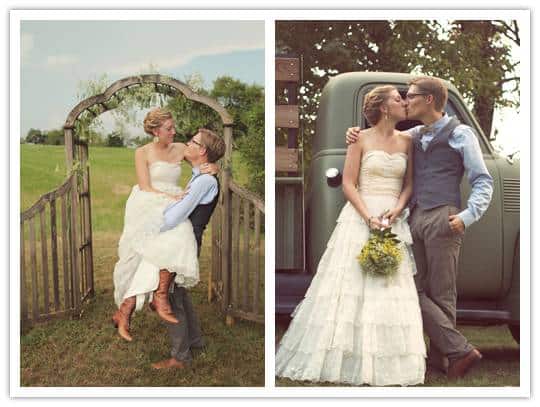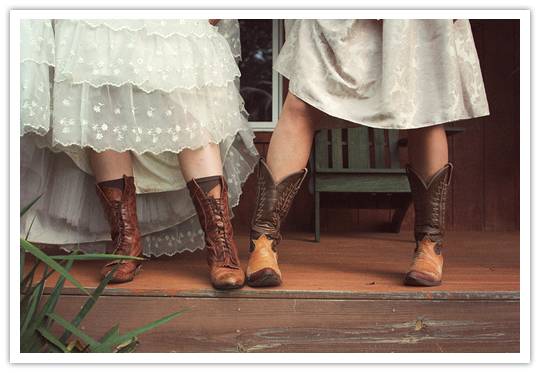 Images by Austin Goldberg. Invitation design by Morgan Ashley Allen.