Depending on how long you've been wandering around here, you may recall these amazing Save the Dates from Courtney of Design Work Life that everyone immediately fell in love with. No doubt you'll feel the same when you see her jaw dropping (read: I envy, I covet.) wedding invitations that I have the privilege of sharing with you today. Oh, how I wish I was one of the lucky people getting one of these in her mailbox!
Let me say that at the end of the day, it's really not easy to literally blow me away (hey, I see a lot of wedding invitations) but this one really did. I'm a big fan of their personal illustrated storybook (he sat with her for every game of the 2004 post season? Now that's love… mumble mumble darn Sox mumble mumble) but it's beautifully finished with great attention to detail, from the paper monogram seals to the stunning calligraphy from Primelle (side note: hot pink on navy? Kristen is turning green with envy right now, too). Before I get too carried away, let's move on to the pretty!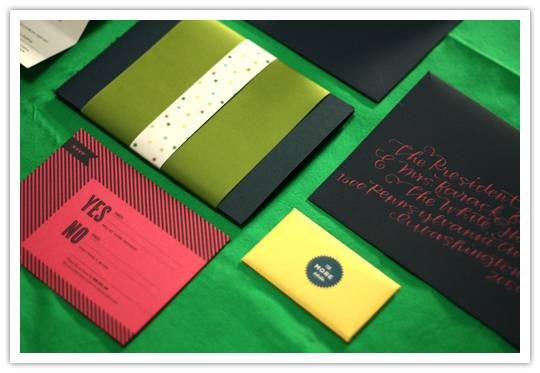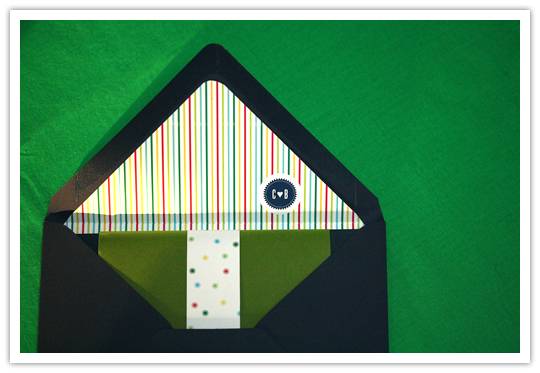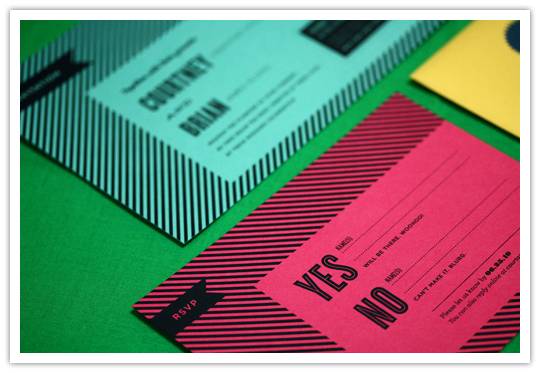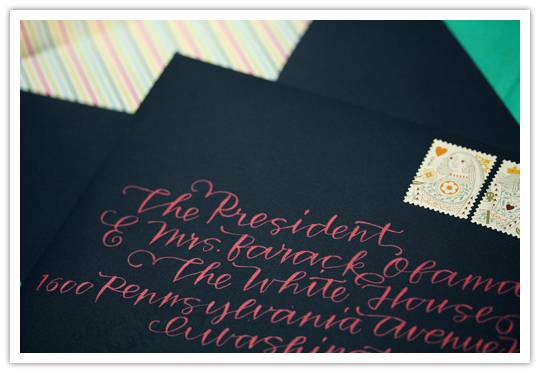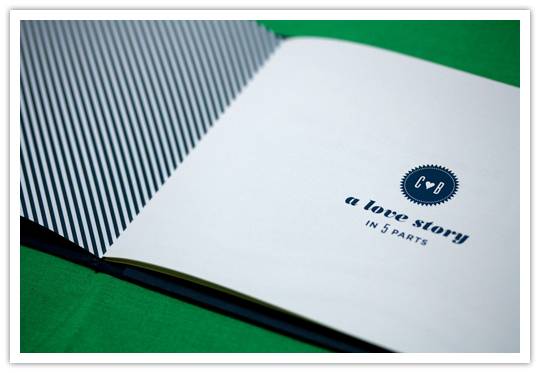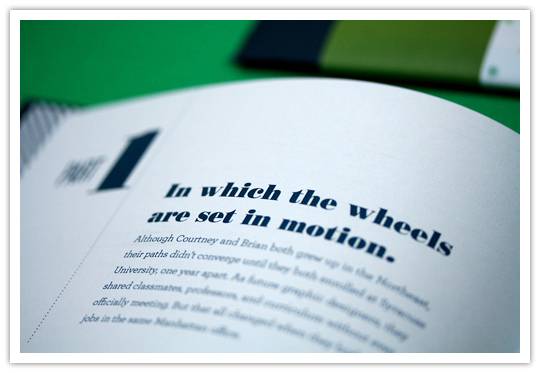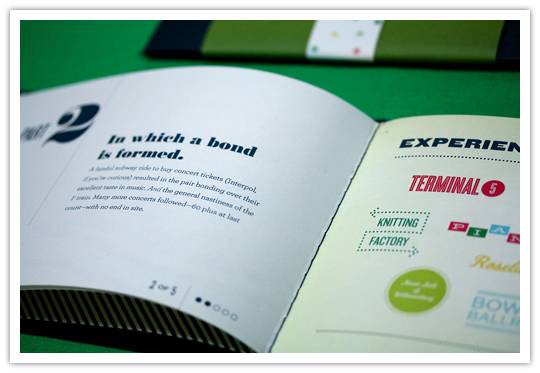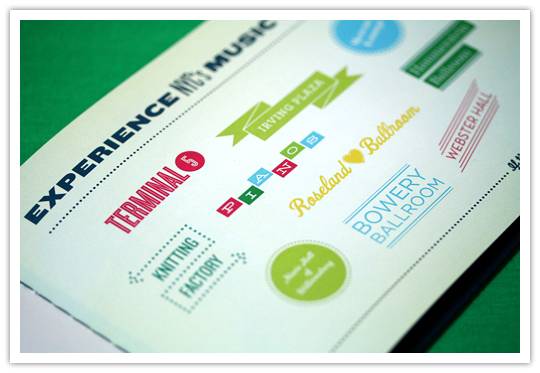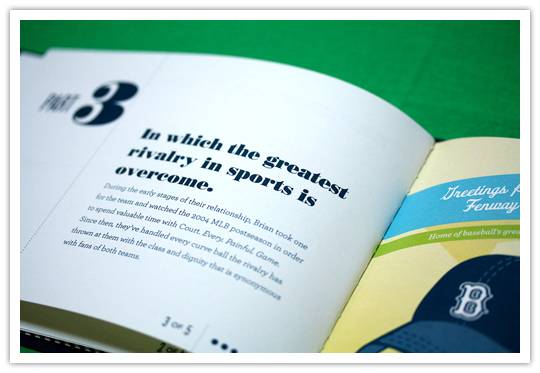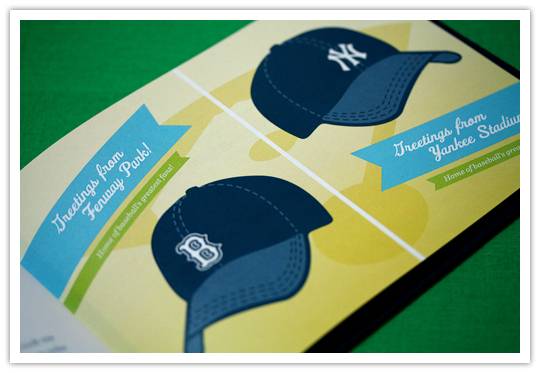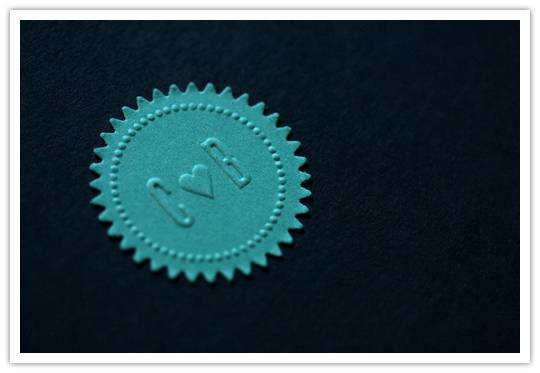 Thanks to Courtney again for sharing these with us! If you're interested in seeing what the full booklet looks like, Courtney has posted her flats here for you to take a look at. If you love her work as much as I do (what's not to like?) visit her at her new invitation design studio site, Seamless Paperie.
Images from Courtney Dolloff.