The concept of the engagement shoot I'm about to share with you is so incredibly sweet. Trisha Dean, one of our lovely contributors, sent me this gorgeous brunch engagement session she recently styled, and it is absolutely beautiful. From the stunning florals, to the adorable idea of including crosswords, to the so stinkin' cute heart shaped waffles, I'm sure Erin and Chris are head over heels for these photos, shot by Meg Sexton Photography. Here's what Trisha had to say about the couple:
When I met Michaela and AJ, or as they preferred to be called, Erin and Chris (their nicknames), first, it was funny that they both have nicknames and they are in no way derived from their real names, and second I could tell right away they were best friends. During the process of planning their wedding, I found out Erin and Chris are huge foodies – with a LOVE of Sunday brunch. They head out on a brunch adventure almost every weekend, testing out new restaurants in nearby neighborhoods, leisurely sipping coffee, sharing the comics, and having a slow, lovely Sunday morning. I decided to take their love of food and lazy Sundays, and dress up their engagement portraits. I worked with their photographer, the fabulous Meg Sexton, and created the perfect Sunday for them to share.
We started with heart shaped waffles topped with fresh strawberries (Erin's favorite!) and the crossword section, sharing a sweet Save the Date message for Chris and Erin's guests. A cup of coffee or two were enjoyed in the garden, and a book lay waiting to be cracked open during their after breakfast siesta.
The final morning snack was the perfect picnic spot in front of a dainty grape stick fence, sharing french bread, brie and champagne. Erin brought along a bunch of family photos for the two of them to go through, as one of their wedding decor ideas is to have a family tree displayed at the reception. I loved that idea and placed them in a vintage suitcase to show them off at the engagement session as well.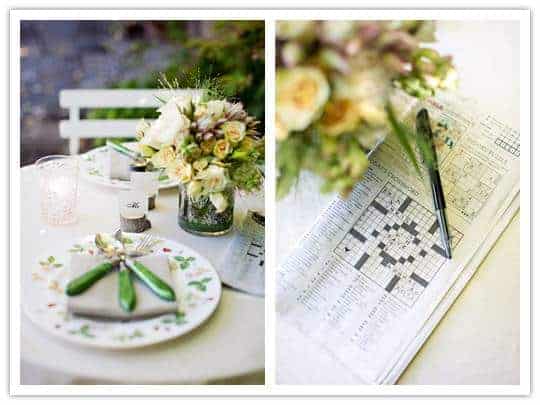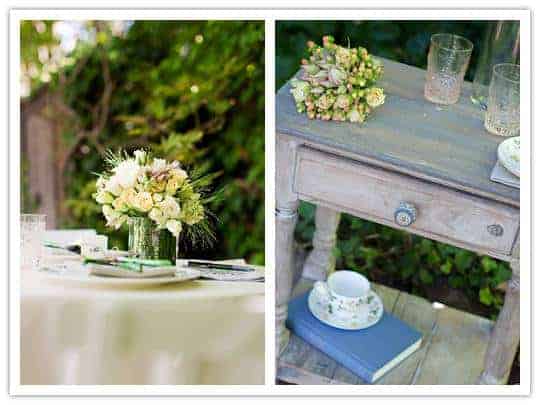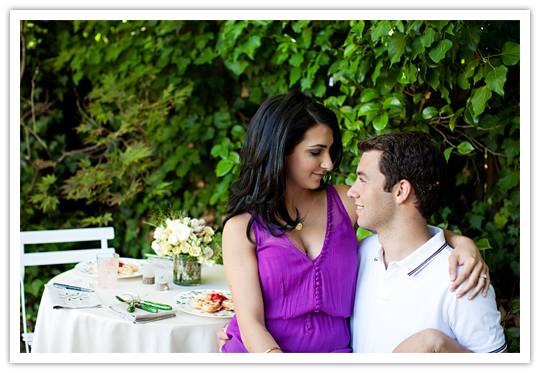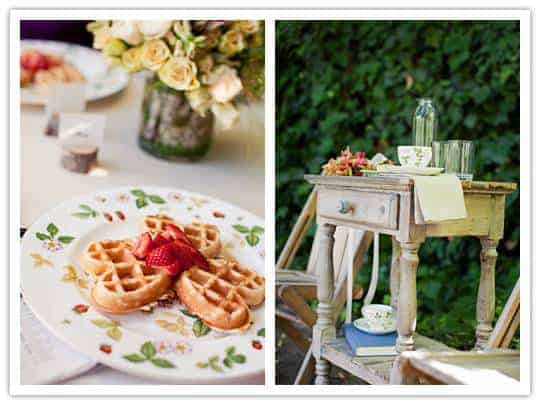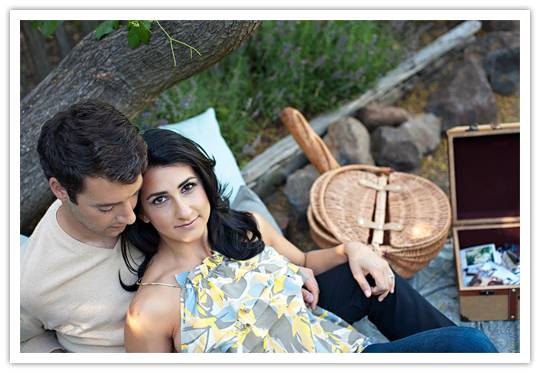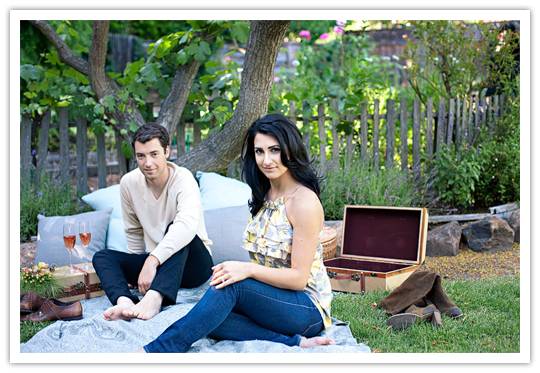 Concept and Styling: Trisha Dean Events
Photography: Meg Sexton Photography
Floral Design: Stacey Miller Designs
Makeup: Sandra Martin