Well, basically, almost all proposals are surprises but this was planned and it was planned good. Good for Brian, who made a good story line believable enough for Monique to take. Read below how he and their dogs, made the soon-to-be-bride say "Yes!" in an instant. Go on, and tell us what you think! *Wink*
Click image to enlarge
1

Like. Click to Vote
>
How the proposal unfolded:
Monique didn't know anything about the proposal. Brian told her he hired a professional photographer to get some Christmas photos. They love to travel and love their dogs. Their dogs were a part of the proposal. Their proposal shoot took place at Binney's Park, Greenwhich CT.
Before the photo-shoot ended, Brian got down on one knee and asked Monique to marry him. She was in shocked, her smile lit up and immediately said yes. Their day at Binney's Park was perfectly sunny with a light breeze which made for gorgeous images and a perfect proposal love story.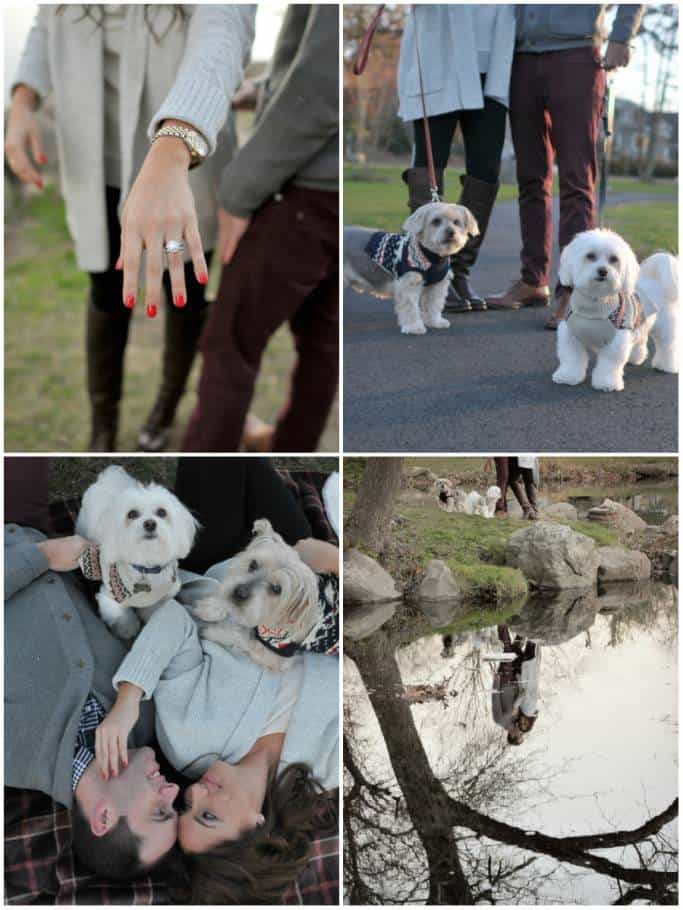 Tips from the photographer:
Find a way to incorporate something you love doing together. In their case, the dogs. Pick a place significant to the couple's relationship.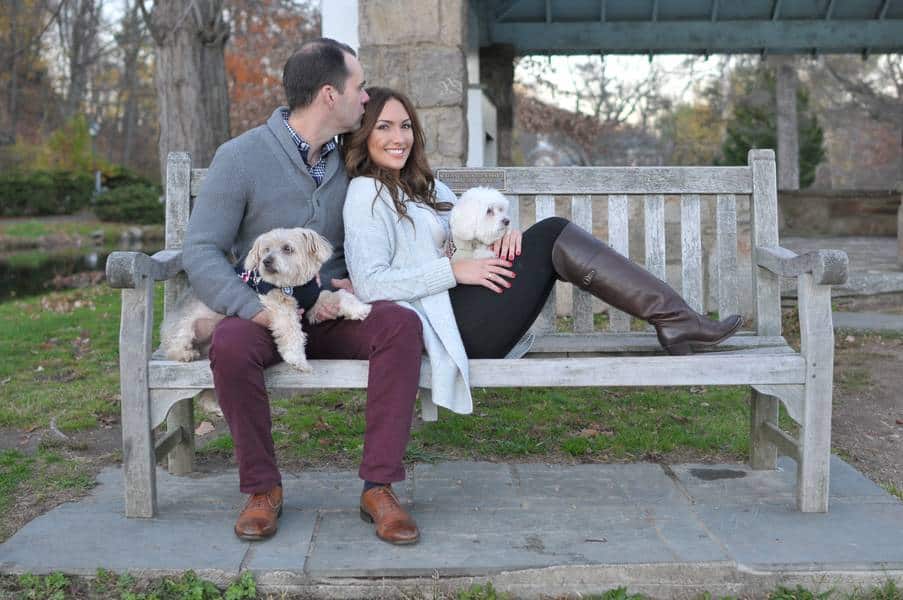 Wedding Budget
$5,000 – $10,000
VENDOR:
Photographer:  George and Claudia Photographers