This beautiful modern and classic engagement session taken at USC, Redondo Beach and DTLA paints a picture of the gorgeous love that Tricia & Chris share. The unique variety in the scenes and angles display the beauty and diversity ofthe Los Angeles landscapes. With a special emphasis on USC, this engagement session is a work of dreams! Journey along with these gorgeous photos from Lin and Jirsa and enjoy this chic engagement inspiration!
We're All About The Details!
It only felt right for their engagement shoot to commemorate some of the special places that have made an impact on their relationship. For our first stop we went back to where it all began in Redondo Beach. The shoot recreated one of their favorite dates: a picnic on the beach with a custom, home-made basket and a fun champagne celebration.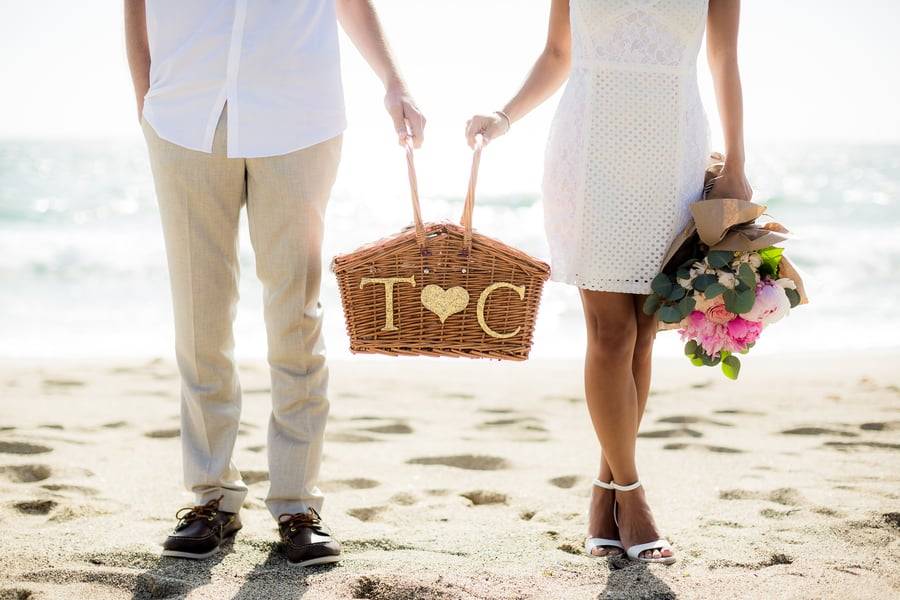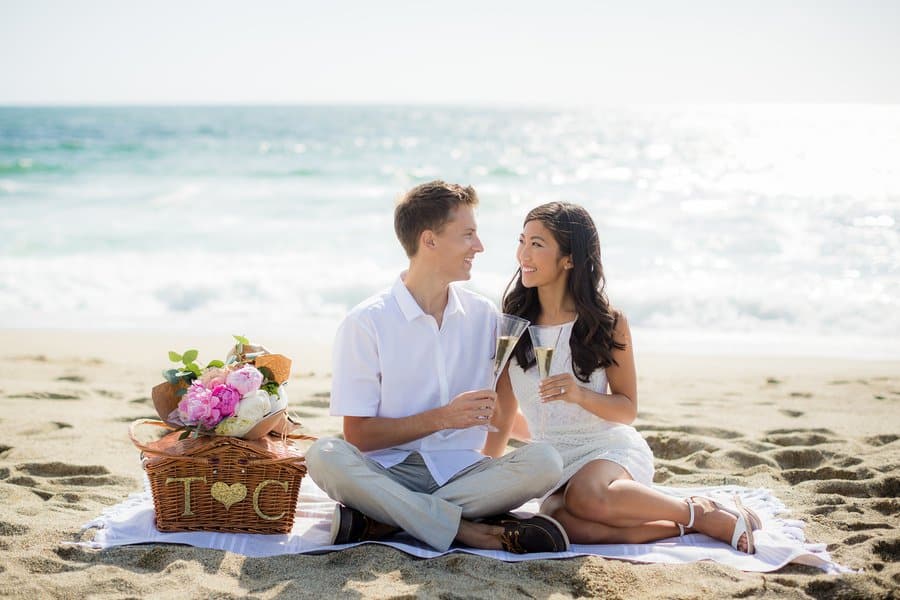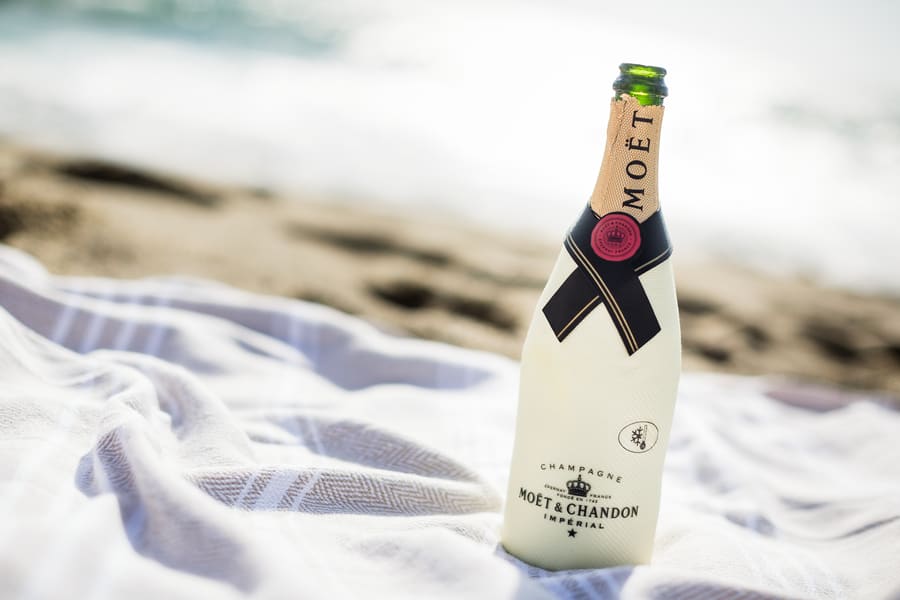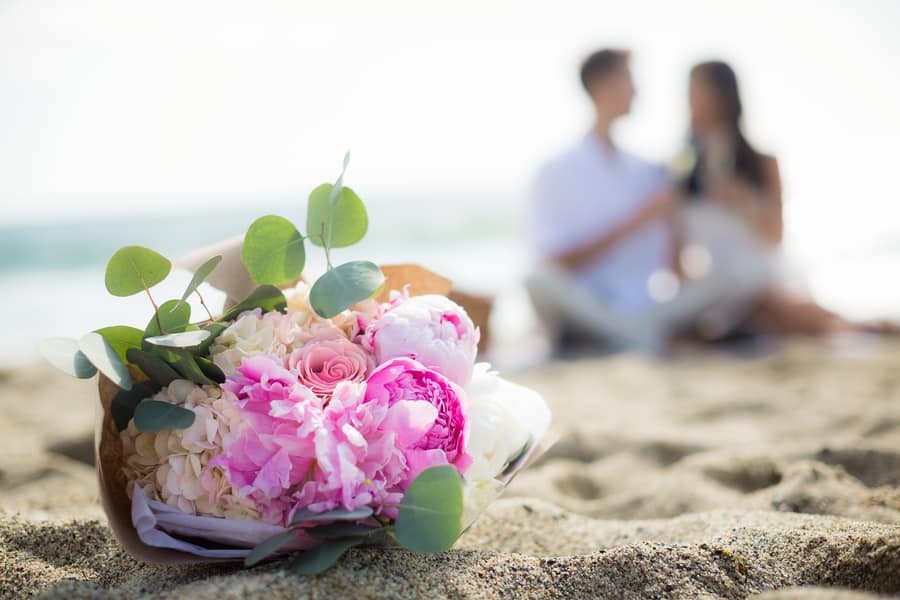 We then continued to USC where they first met. There we visited some of their favorite spots on campus where they drew out their love on a chalkboard, danced under the lights of their favorite building, and kissed under the arches. We even got to make a stop in a classroom where they had a lecture together.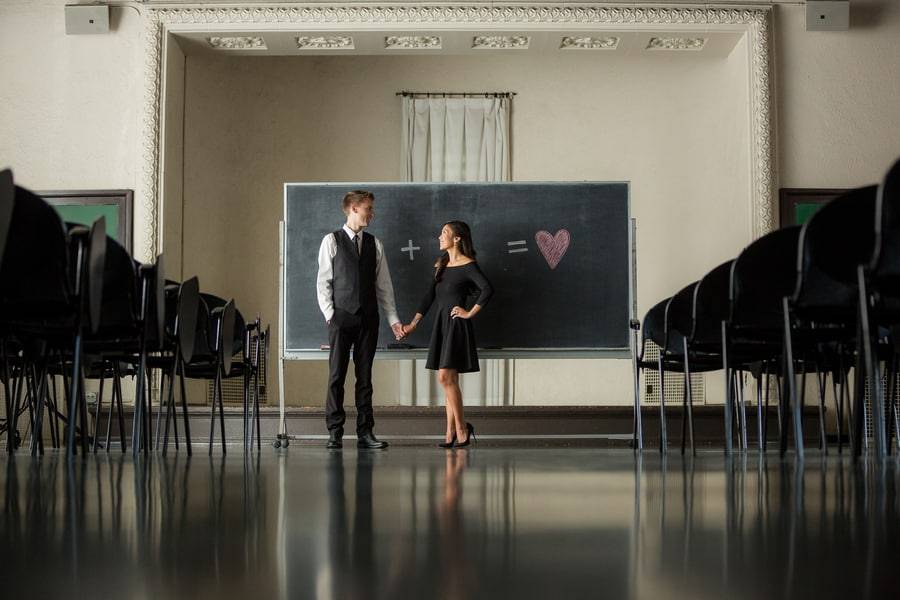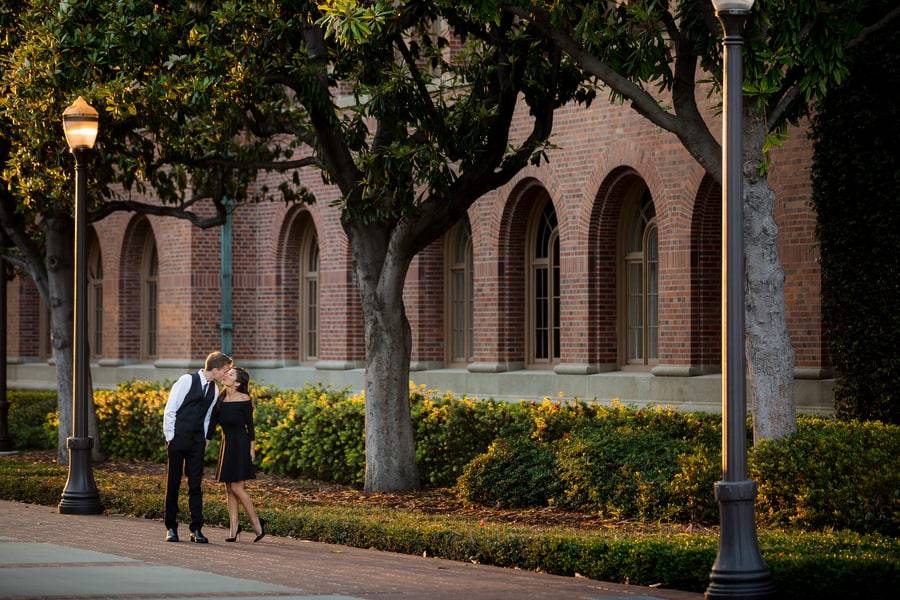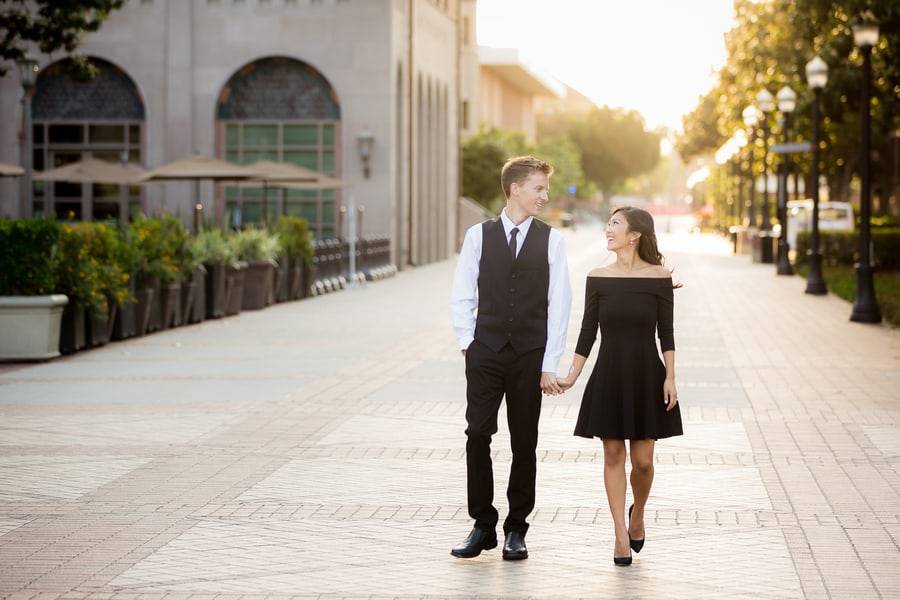 The night ended overlooking the city that they called home and where their relationship grew: Los Angeles. The skyline was almost as magical as their journey together has been!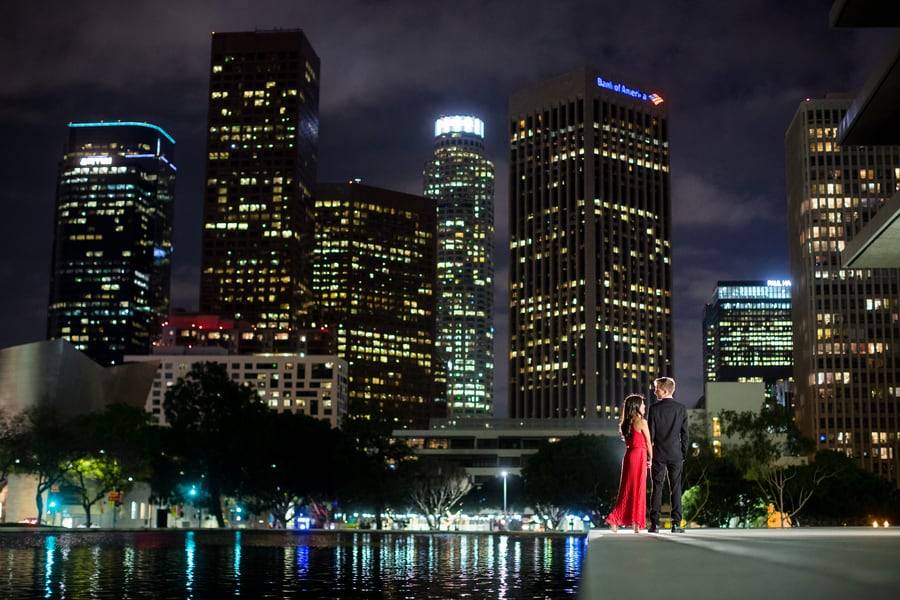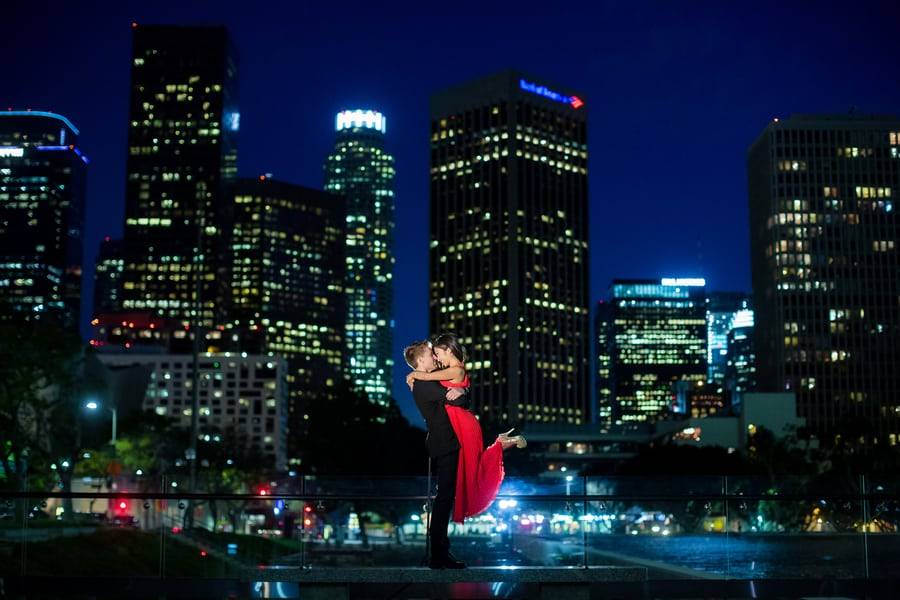 The Bride's Advice
One of our favorite parts of the planning process was our engagement photo shoot! I would definitely recommend taking engagement photos just for the experience. It gave us the opportunity to go back to some of the places we hold close in our hearts and relive some of the memories we shared there. This also gave us the chance to try out poses that we thought we would like in preparation for the wedding. With the engagement shoot we could go back and try it again but for the wedding that is a little bit harder and the timeline is stricter so it was important to see what works and what does not work for us. Although we were taking photos all day and all over time seemed to fly by because we were smiling, laughing and enjoying the entire time! I would also highlight how important it has been having Chris alongside me every step of the planning process. It is much more enjoyable when we tackle the big wedding to do list together! We have made wedding planning into date nights by scheduling in time to plan together, opening up some wine, and celebrating getting new tasks done. This teamwork has made this process another memorable part of our journey that we are starting together.
About the Photographer
Lin and Jirsa is the premier Wedding, Engagement, Fashion and Family Photography and Videography Studio in Los Angeles and Orange County. Our style of photography is deeply rooted in photojournalism, influenced by fine-art and fashion photography. The result is creative, clean and crisp photography that's romantic, fun, and emotional. We pride ourselves on not just being photographers, but rather artists creating unique and expressive imagery.
Vendors
Photographer:  Lin and Jirsa
Other Location: University of Southern California