Hillary and Brent had a lovely e-session at a farm. They set-up a picnic as their "story", and along with the vintage tractor and bicycle made for a good casual and cute accessory. And how adorable is the quilted blanket? Not to mention the mini chalkboards (I spy DIY material!). This is how you make a farm look romantic and cute for an e-session.
Click image to enlarge
Like. Click to Vote
>
What did you want to portray in your engagement shoot?
We wanted something fun with a quirky southern feel. Something very authentic to them!
Why did you choose the location?
We wanted to use as much of their current surroundings as possible. They loved Hillary's family farm and wanted to base everything out on that property.
What inspired your outfits for the engagement session?
I asked them to wear something colorful but comfortable. I wanted them to seem like I wasn't there because the location was so dear to them.
Do the photos give a hint on what will happen on their wedding day? How so?
No. They were married in Jamaica.
How did you tell the couple to feel at ease with all the posed shootings?
I asked them to carry a conversation. At other times, my wife helped by talking to the bride while I shot more
candid photos of the two of them.
If the wedding already occurred, would you mind telling us more about it?
They decided to make a last minute romantic getaway and get married at a resort in Jamaica. I was not able to attend, but I am so happy for them!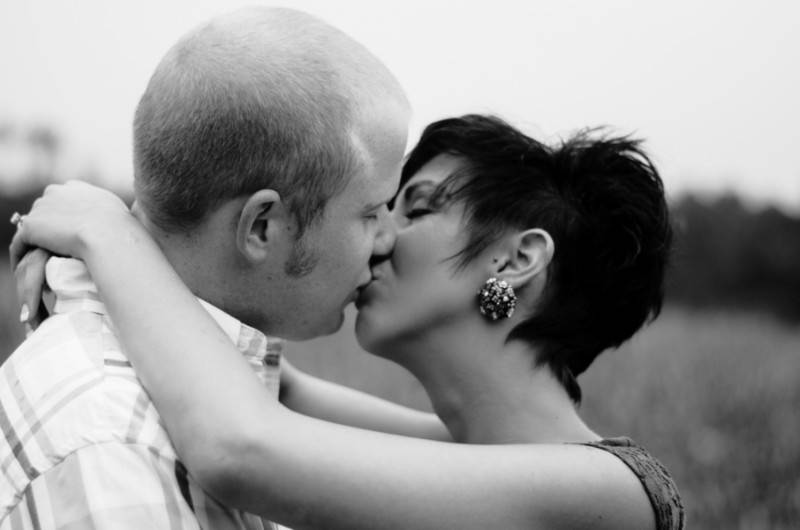 VENDORS
Photographer: Jarrett Hucks Photography