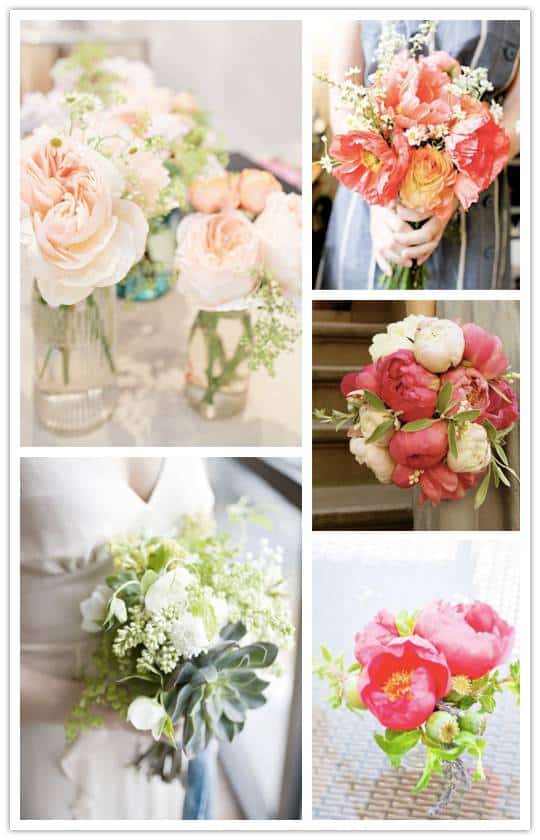 I'm going to be just a little wistful, lamenting the fact that everything has turned to brown and gray outside. Can you blame me, though? I live in Minnesota. It's like a death knell, signaling the onset of a very long and bitter winter. What does that mean for you? Well, as I turn my head to happier thoughts, you'll probably be seeing quite a few features on some of my favorite floral designers to brighten my day, as well as yours.
First up is Poppies and Posies. I'd seen their work around the blogosphere, but they first truly came on my radar after working on Nonpareil Magazine. I love their eclectic style – I call it "tailored wild", because it looks very effortlessly put together, but you can still see the amazing amount of care that goes into editing what types of flowers and botanicals pair together. It's wonderful to look at their work because they pull off the aesthetic time after time while still using an amazing arrange of colors and flower types – each arrangement and bouquet is unique but the look still screams "Poppies and Posies". Check out their portfolio to see more great work.
Images from Poppies and Posies.