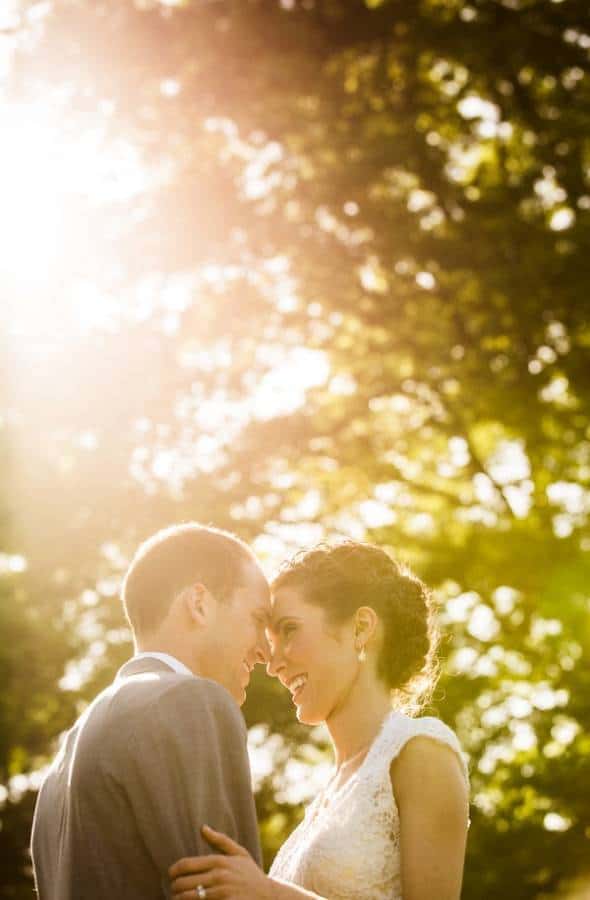 We hope you folks are having a wonderful Sunday. Before Monday hits, we want to share this very laidback wedding of Paul & Laura. It's a  product of pure,  simple elegance. The reception was celebrated at the beautiful Pierce House. And the couple was very lucky to have been able to book the venue because they were able to save money on bringing in their caterer of choice. And it was double luck that Laura had a friend who was in the catering business. This is a pretty good tip when planning your own wedding. It would save you big bucks & a whole lot of stress if you have close friends whom you could use as vendors as well. It makes the communication easier too.  Great work by Wendell Fernandes Photography, only a few have the talent of showcasing beautiful moments that portrays true love & happiness when shooting events like weddings & truly, you are one of those few! Congratulations again Paul & Laura for such a lovely wedding day!
What is your story as a couple, how did you meet & fall in love?
Paul and I grew up with a lot of the same friends but never met until a few years ago. We became good friends and did a lot of things together with our friends. Paul older than me so I didn't think he would ever go for someone almost 5 years younger….luckily he did! Paul started winning my heart in two ways: first was the way he cared for me and second ed the way he respected and honored my dad! So when he completely surprised me(I was thinking the proposal wouldn't be another few months) with The question, I was more than ready to say yes!
What makes the two of you a perfect match?
Paul is quiet and very thoughtful, I'm outgoing and in the moment kind of person. We balance each other for sure. Oh and we're both pretty weird so it's mutual…. the weirdness.
What was the best advice you received when you were planning your wedding?
Enjoy every moment!
What inspired your wedding decor? Why did you choose the things that you did?
The estate that our wedding was in is very elegant. So I wanted colors that were also elegant. But as elegant as it was, I wanted a fin and laid back wedding. Those two things helped guide me.
Do you have advice for couples still in the planning process?
I love pretty things, fun things and nature. That was it 🙂
What were some challenges you faced planning your wedding & what would you have done differently to avoid them?
Don't get your heart set on anything, realize that somethings might not work out…being willing to be flexible and creative will take away a lot of stress!
What was the wedding budget?
Wedding party and guest list were the hardest things. I would have thought a little more about just having a maid of honor and a best man. I don't really know about the guest list….I wanted everyone and Paul just wanted a few but our budget was $10,000.
Where did you save the most money?
I had a friend do the catering and the estate that I rented from was very inexpensive and you could bring in your own caterer.
Can you share some tips or tricks that you learned along the way leading up to the wedding or after?
Hmmm, be confident in your taste and what you want. Don't be afraid to say no. Be willing to change plans. Value your fiance's opinion. Ask your parents. Take deep breath, and remember that at the end of the day you'll be married and that's the point of the wedding 🙂
Where did you go on your honeymoon?
We went to Prince Edward Island.
What are you most excited about for the future?
Bring with Paul everyday and raising a family together!
What songs did you use during the ceremony?
Before the throne
Here is my heart-Melissa Otto
A thousand years
I do
Vendors
Photographer:  Wendell Fernandes Photography
Reception Venue: Pierce House