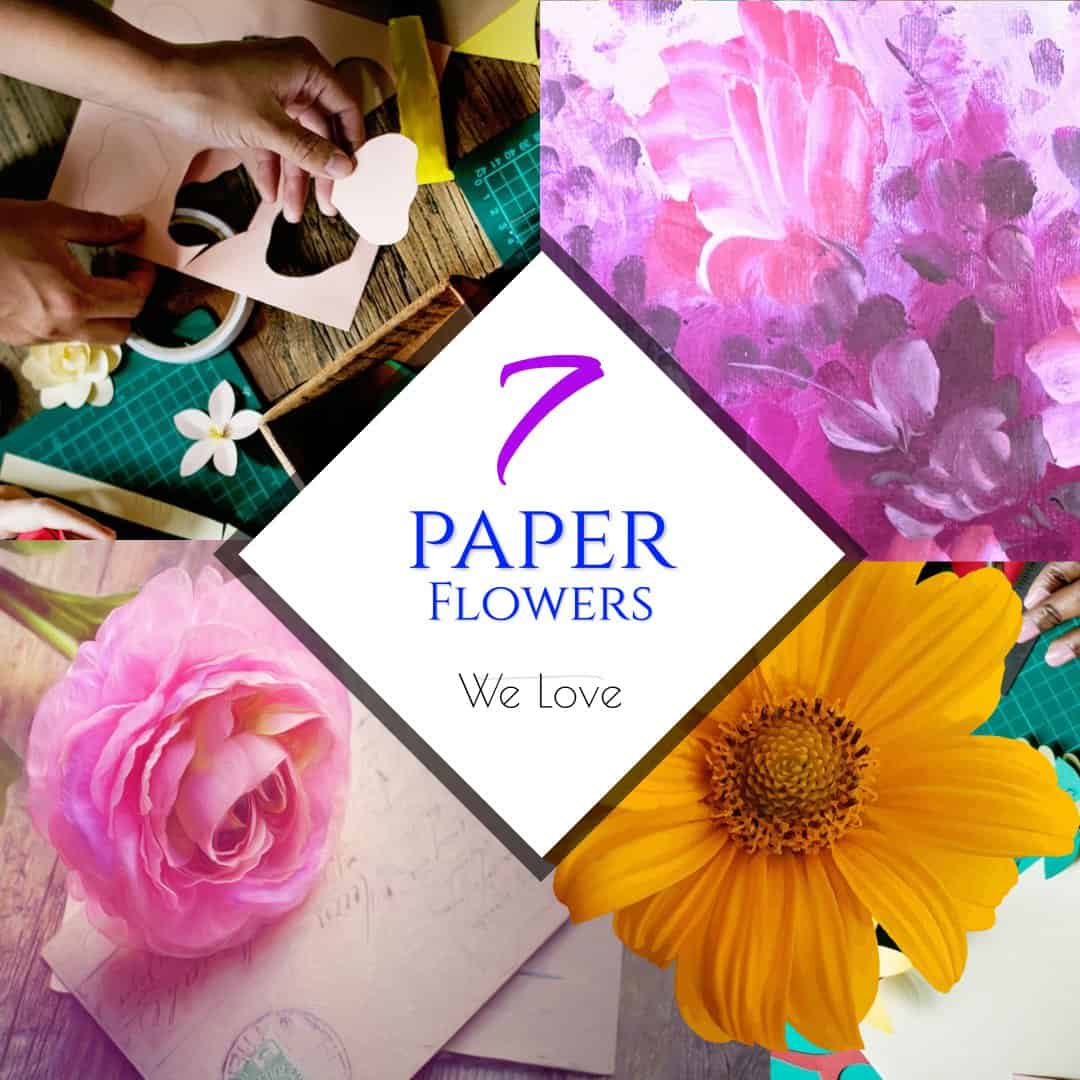 Lately, we've been seeing so much creativity around the idea of paper flowers. From wall backdrops to bridal bouquets, these crafty beauties are popping up everywhere. Paper flowers are perfect because they can be created in all shapes, sizes, and types of print. This opens up so many fun options, like flowers made with the pages of your favorite book. Check out this list of seven paper flowers we love and have fun ordering or creating your own!
1. The Crimson Poppy's Colorful Creations
The realistic looking poppies, peonies, and roses by The Crimson Poppy make such an artistic statement! They can be decorate dessert bars, table tops, or chair backs. The designs are charming and beautifully detailed.
2. New Z Lynn's Alice In Wonderland Collection on Etsy
New Z Lynn's Etsy store is filled with quirky, whimsical paper flower options. One of our favorites is the Alice In Wonderland collection. Each bridal bouquet is handcrafted with pages from Alice In Wonderland. When you order, you get to decide if you want the artist to make your bouquet with text, illustrations, or both.
Each hand folded flower is finished with preservation techniques so that the flowers last without fading. The "Time For Tea" ribbon and Alice themed charm are the final touches that make these bouquets high on our list of favorites! To order go visit the Etsy online store.
3. Lia Griffith's DIY Crepe Paper Juliette Roses
Lia Griffith's website is filled with amazing flower DIY tutorials. The soft pink look of her Juliette Roses would look lovely at a spring or summer wedding. She also has many other pretty and fun designs. Browse through the collections to see what sparks an interest.
4. Baby Bahara Collection's Ombre Flower Wall Decor
Photo-shoot backdrops filled with flowers make for gorgeous, memorable wedding photos. This backdrop option by Baby Bahara Collection's on Etsy is a top notch choice!
5. Brown Paper Flowers By Sweet Sunday Events
The rustic look of these brown paper flowers fit in so perfectly in this vintage inspired wedding. We love the idea of using brown paper to create this cute look.
6. Superhero Boutonnière or Hair Clip by New Z Lynn
More favorites found in the New Z Lynn Etsy shop are these fun superhero boutonnières. They have so much style! They can be made for any fictional character or comic book superhero that you like, which is pretty cool. We love unique and memorable details, which make these little gems one-of-a-kind. They can also be worn as hair clips or wrist corsages. When you order, let the artist know what you will use your superhero flower for, and it will be created just for you!
7. DIY Ceramic Paper Roses By Michelle McDonald
Another great DIY flower option! The polished "ceramic" look of these roses made with card stock is super adorable. The tutorial is clear and well put together. Thank you Michelle!
Paper flowers can be made with text, images, and neon bright colors. Some are realistic, yet won't wilt as the day (and years!) pass. What do you love about paper flowers? Let us know in the comments section below.