For me, save-the-date or engagement photos should reflect the couple's personalities and interests. JayJay and Angelica went with paint and the outdoors. Paint because of JayJay and the outdoors because both share the same interest in hiking, camping, and what not. Pink was their color of choice because it represented Angelica's girly side and it is also their wedding motif. Something to give the guests a hint of what's to come, right?
Click image to enlarge
Like. Click to Vote
>
JayJay is a foreman for a family-owned paint company, and I loved when Angelica approached me with their ideas about working paint into their engagement session! We had fun with it, using colors planned for their upcoming May 2015 wedding! Then got cleaned up and went to Southford Falls (A Connecticut State Park) to take a few more photos before wrapping our session. I adore these two and cannot wait to photograph their big day!
Angelica (The Bride)
Jay Jay and I met four years ago through a family. We quickly found out we have similar interests in hiking, camping, and the outdoors. So it was a perfect surprise proposal set up on a hike to Kent Falls in October of 2013. Jay Jay involved several of my friends in the plan, and it was an incredible day. I knew I wanted to incorporate a similar outdoor scene in my engagement photos, so Kelly took us to the beautiful Southford Falls in Oxford, CT.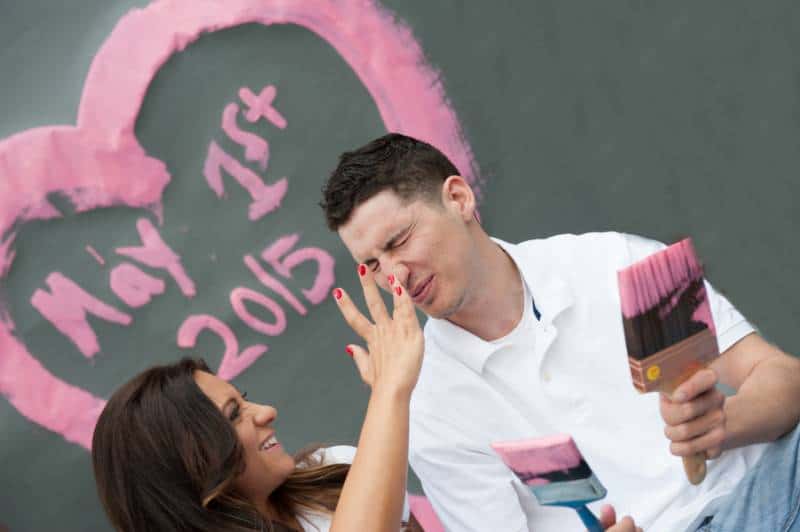 Jay Jay is a foreman at Southington Painting Co., a family owned business in Southington. We thought it would be fun to incorporate paint into our photos as well. Since I am a girly girl, pink was the obvious choice for our wedding color, so we were sure to use this color in our photos. We had a ton of fun getting to play with the paint and getting to create lasting memories and useful prints for our save the dates.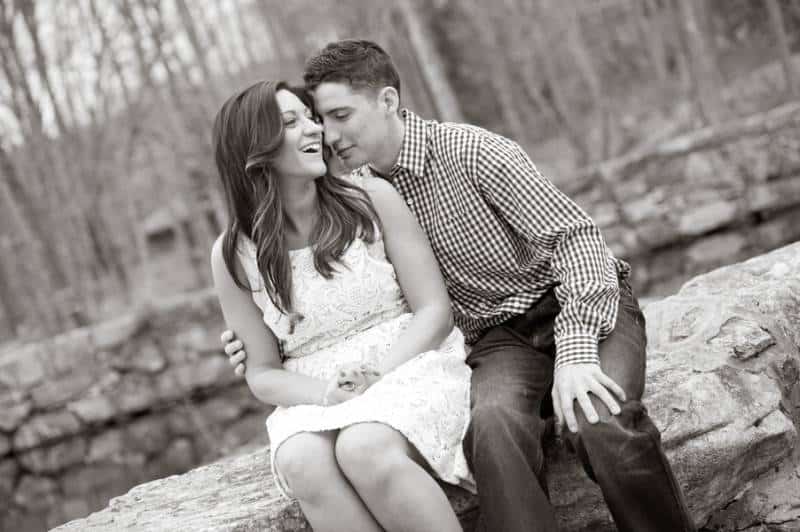 VENDOR
Photographer: Kelly Kirkland