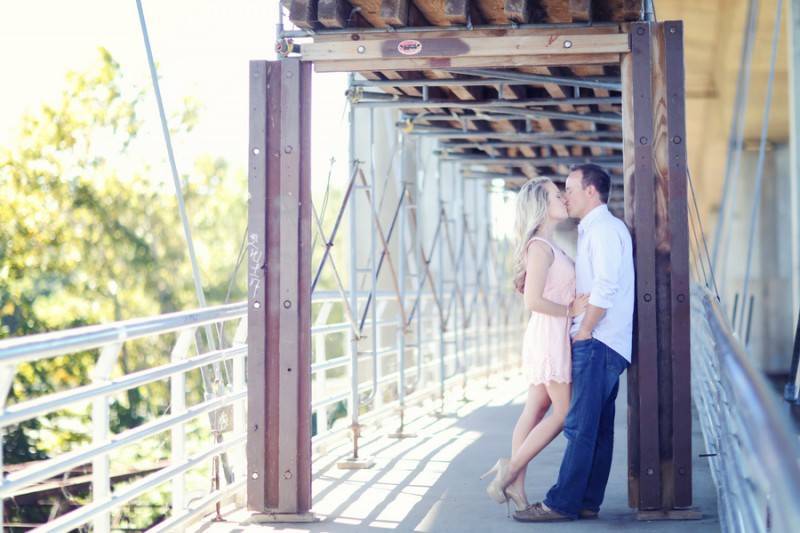 This lovely outdoor engagement session is adorned with a good contrast of nature and structure. And the scenery and moments made it look as if our couple is having a sweet walk-in-the-park date in this breathtaking venue. Advanced congratulations are in order too for Elizabeth and Justin for they will be married summer of next year! Enjoy this romantic engagement shoot.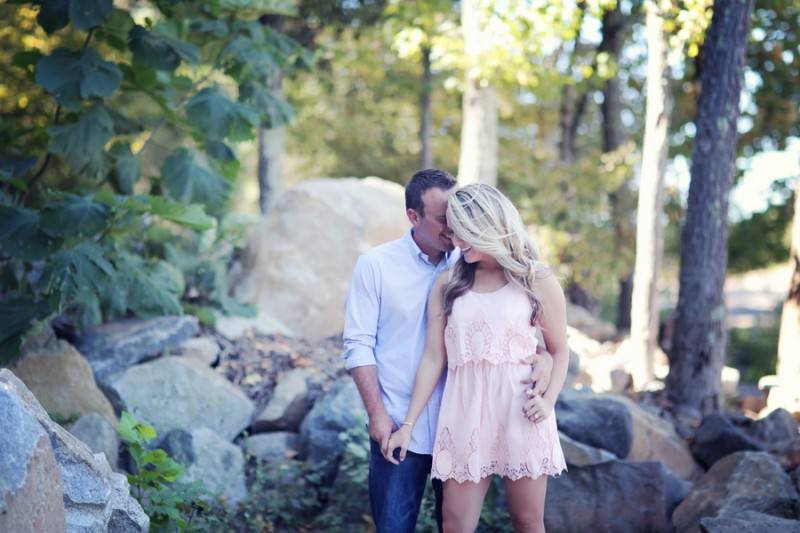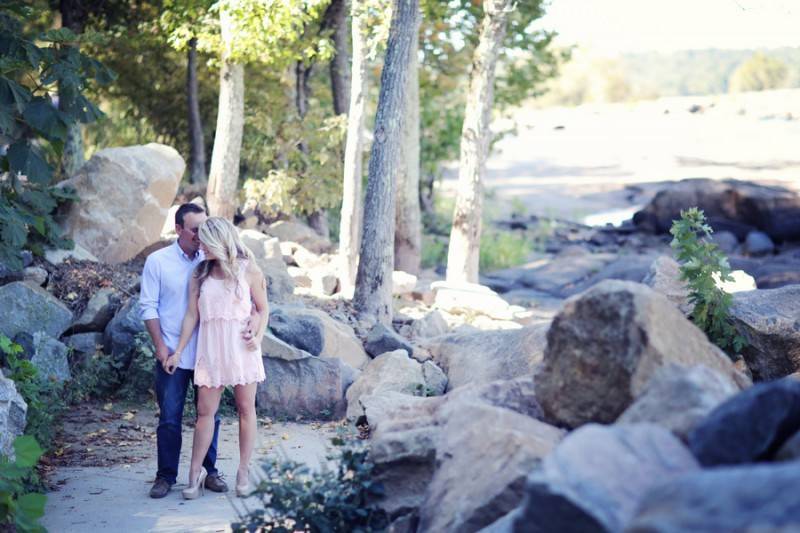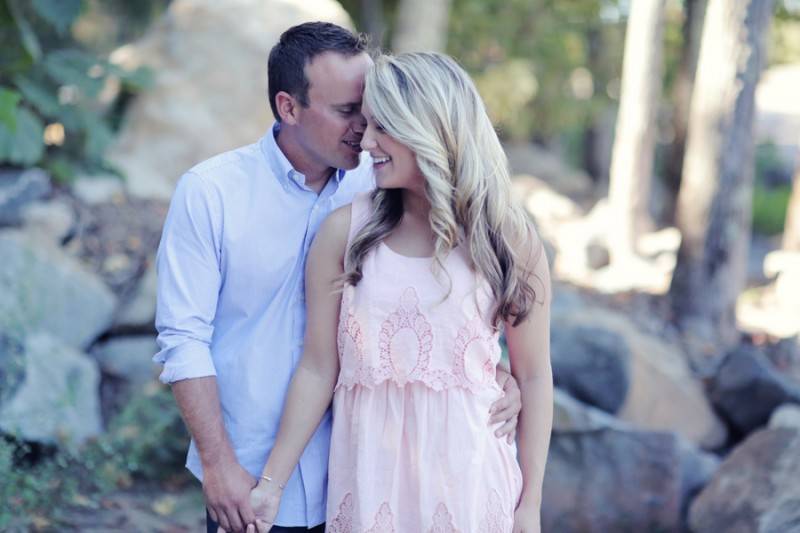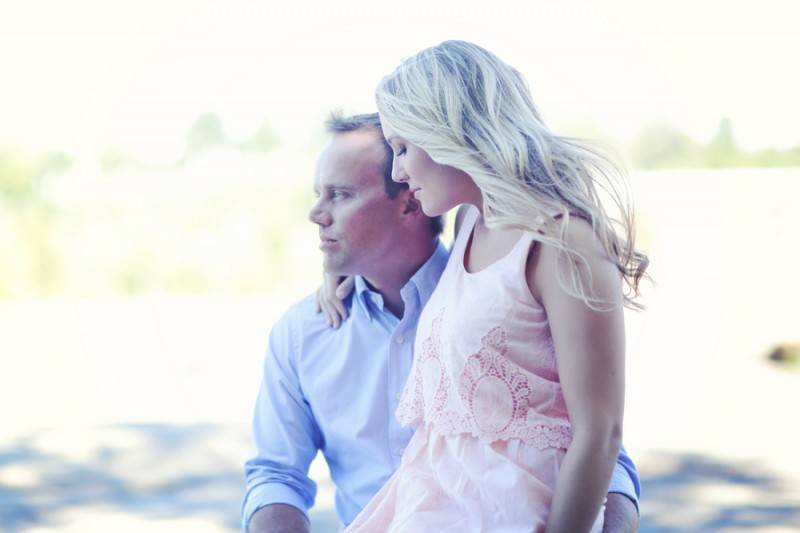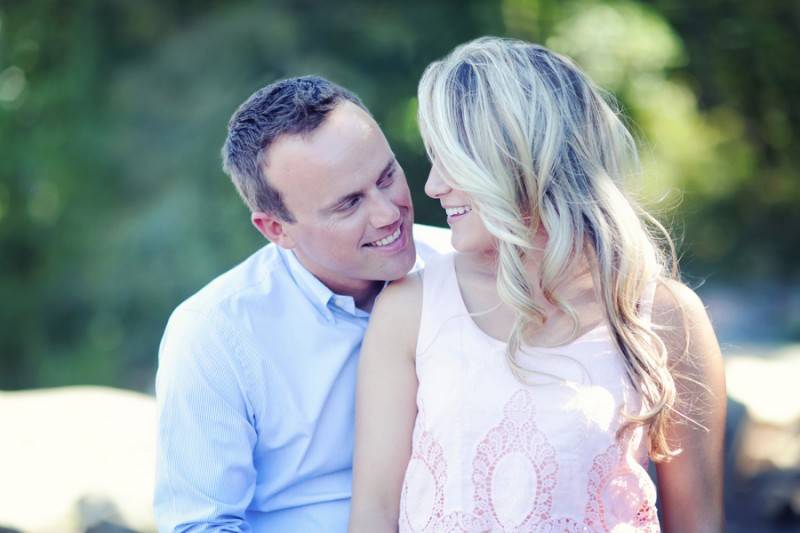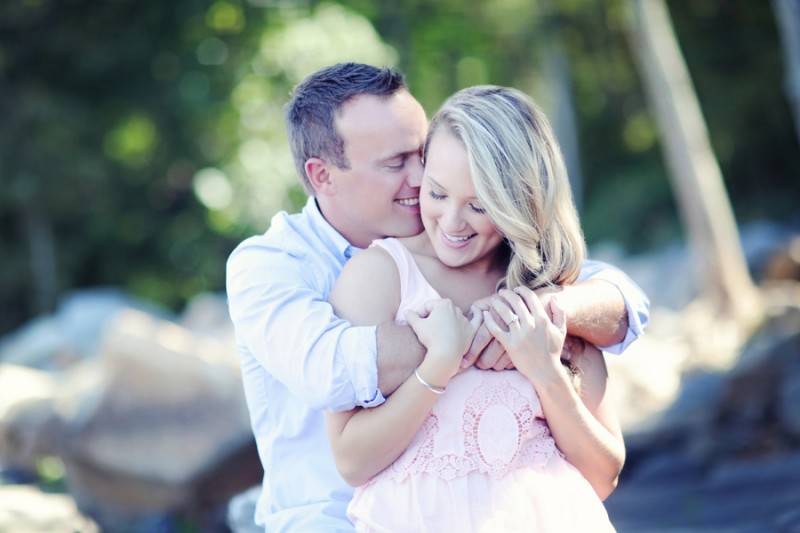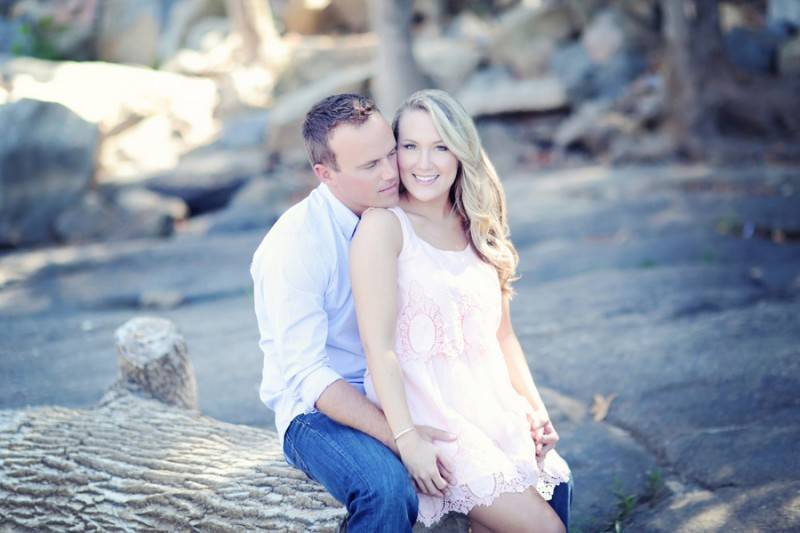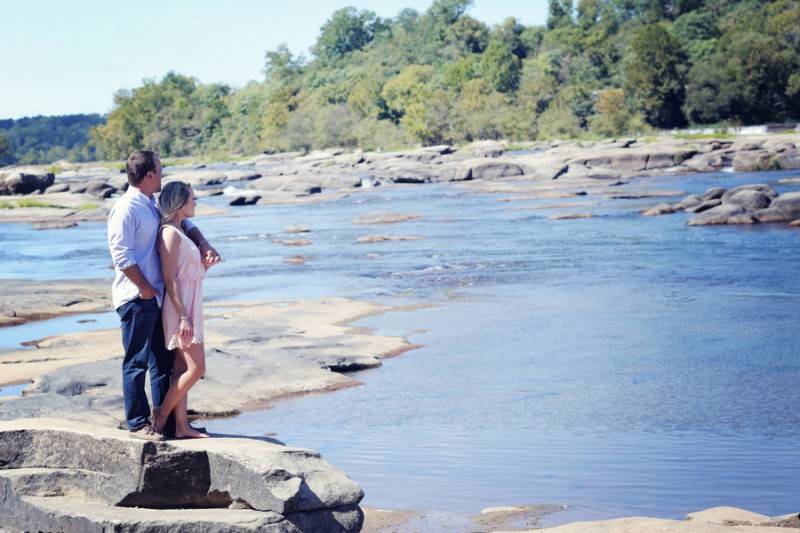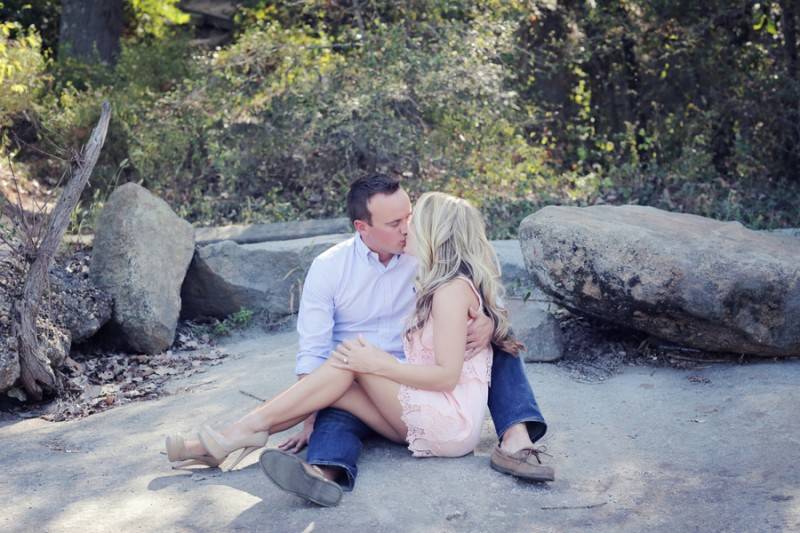 Here is our bride-to-be account of their love story and little bits of  helpful hints for the wedding planning process…
What is your story as a couple, how did you meet & fall in love?
Justin and I have actually known one another for about eight years. When I first met Justin, we were both involved in the local soccer community. One late summer night, Justin messaged me on MySpace (Wow…MySpace. Does anyone even use that site anymore?). It was a simple "goodnight" message that turned into an all night conversation, a conversation that consisted of nothing special that I can particularly remember to be honest with you. All I remember is ME asking HIM to go out one night in the future. I was so nervous, too! Talk about some SERIOUS butterflies! Luckily, he said yes. As it turns out, our future dinner plans turned into eating fast food in the back of his Jeep at a soccer field with the star lit sky above us. Sitting in the open trunk of his car, we talked for about 10 hours straight. From nine at night until seven the next morning, we shared our stories, our secrets, our laughs and our hearts. That was the moment we knew. As The Fault in Our Stars quotes , "We fell in love slowly and then all at once".
What makes the two of you a perfect match?
I really have no combination of words that can describe our relationship. We are each other's absolute best friend, each other's voice of reason. We teach each other and we learn from one another. I am his biggest fan and he is my number one supporter. When you have someone in your life who is your true best friend, there are infinite examples of how perfectly you compliment one another.
How did he (or you) propose?
Justin and his best friend, Danny, decided to plan a trip to the beautiful Biltmore Estate in North Carolina. It was three days after Christmas, and we were SO excited to spend time with our good friends. Since we live in different states, meeting in the middle for a fun trip to an exciting location was nothing out of the ordinary for us. During our stay at the Biltmore, we went on amazing tours and saw beautiful scenery decorated perfectly for Christmas. We took pictures of literally everything! Which is why I didn't think anything of it when Justin and I were taking a photo by a waterfall (I LOVE waterfalls). This is the moment that Justin got down on one knee. From this moment forward, I do not remember a single thing he said to me (oops!). I only remember the way I felt. It was truly a once in a lifetime feeling. Not only did Justin have our engagement proposal captured through photographs, but he also had the moment recorded on video. He is so thoughtful, and we are so thankful to have best friends to share this unforgettable memory with.
How long was the planning process? Did you think it was enough time?
Justin and I are still planning our wedding. He proposed in late December of 2013. We decided to set the date for the Summer of 2015. Personally, we love to take our time and truly get an understanding of all the options we have available to us! Running low on time adds unnecessary stress to your life. We want these moments to be fun experiences and believe a longer engagement truly allows you as a couple to relax and enjoy this special time in your life together!
What was the best advice you received when you were planning your wedding?
So far in the planning process, we have been given advise that has helped immensely. First off, despite how hard it may be, you and your fiance need to make the day about what makes you as a COUPLE happy. Try not to stress about pleasing other people. This is YOUR day. Secondly, do NOT give yourself too many options. I sometimes found myself having too many options and it became so confusing when making decisions. Once you find something you love and it fits your vision/your budget, sign the contract! Scratch that off your to-do-list.
What tips & tricks (can we use "hacks"?) can you share future brides?
Personally, Justin and I have utilized our memberships at local stores. Many wholesale stores offer bulk flower orders for much less money than any local florist. Local photo centers can also provide you and your Fiance with Save The Date cards.
Vendors
Photographer:  Marie Violet Photography