In a sea of people, Tyler's eyes will always search for Courtney. Today's featured couple is a frequent concertgoer. To make their engagement more symbolic, Tyler proposed to Courtney at Starlight Theater, where they usually go to watch shows. This motion portrait of them is probably my most favorite. I love how it signifies that when you're with your loved one nothing else will really matter. It is just the two of you right there in that moment.  
Click image to enlarge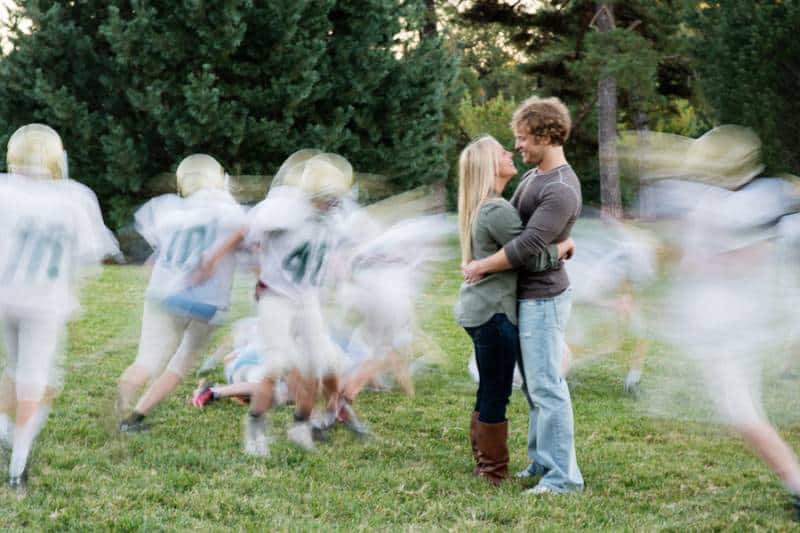 4

Like. Click to Vote
>
I honestly could have just toured Kansas City with Tyler & Courtney, taking photos of them along the way…they were so much fun to hang out with! We started out their session at Starlight Theater, where they commonly go to concerts and where Tyler proposed to her!
The photos next to the brick wall at the theater was the exact location, and he popped the question in the middle of a Foreigner concert. We then ventured to Loose Park, a beautiful space in the heart of Kansas City, where we walked, talked, and even interrupted a kid's football practice to get a cool motion portrait!
The Concept:
Courtney and Tyler are a fun, music loving, active couple, and we wanted to portray that. There is an image where they are really excited at the park, giving each other high fives. That park is right next to the Country Club Plaza, and at that moment is when we heard an eruption of screams, car honking, and joy as the KC Royals had just won the game to go to the World Series. 🙂
The Location:
Tyler proposed to her at Starlight Theater in the middle of a Foreigner Concert, so we chose to do photo there and in the exact spot he popped the question!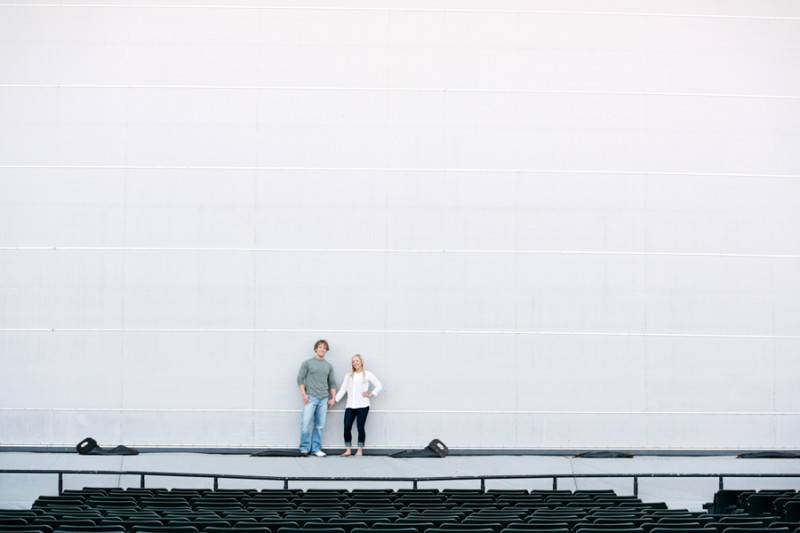 A Hint For The Wedding Day:
Just a lot of fun, motion, music, and being in love.
The Shoot Experience:
They were honestly naturals at it, and even said they'd do as many engagement sessions as I wanted, haha! They just enjoyed being together, having a good time out in the beautiful weather!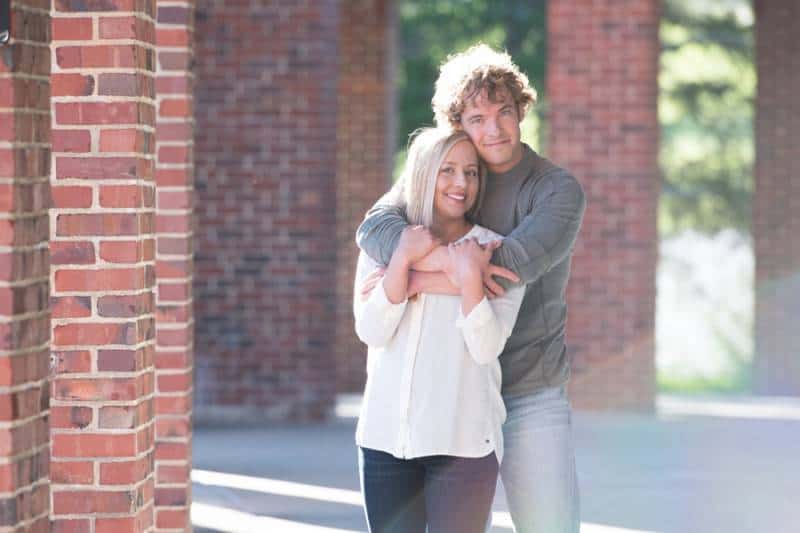 VENDORS
Photographer: Melissa Sigler Photography
Event Venue: Starlight Theater