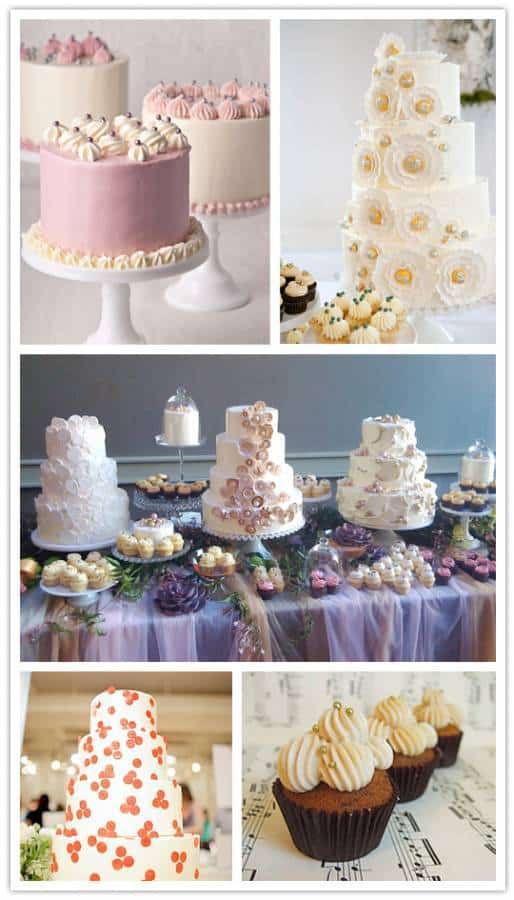 Now, NineCakes didn't put anything in our swag basket to alert me to their existance – but they certainly made quite an impression. The fabulous cake they made for my birthday so blew me away that I immediately looked them up and felt as though I was totally late to the party on this one. My fanaticism for beautiful pastries should have made me aware of NineCakes' work ages ago, but I immediately resolved to correct my delay in covering them.
The cakes this Brooklyn-based company creates are indescribably beautiful. The piping work blows me away, and the mixture of textures and innovative design elements combine to create innovative, unique, and jaw-dropping pastries. I have a lot of respect for their trademark perspective – I can't say I've seen anything that is similar to their style, and  think it's quite courageous to use smoothed icing rather than fondant nowadays since it's almost become a crutch. I'm really genuinely impressed!
Images from NineCakes.