What do you get when you combine boho chic, nature, and white? This clean and minimal wedding. And as bookworms, Sam and Ashleigh incorporated books by using them as decors at the venue. That also gave the whole wedding a rustic vibe. They also hung butterflies around as a tribute to Ashleigh's late grandmother who loved butterflies so much.
As what I always express on most posts, backyard weddings are always a plus. It does not only save you financially, but it also gives that intimate and romantic feeling that, I believe, what a wedding should always have.
Click image to enlarge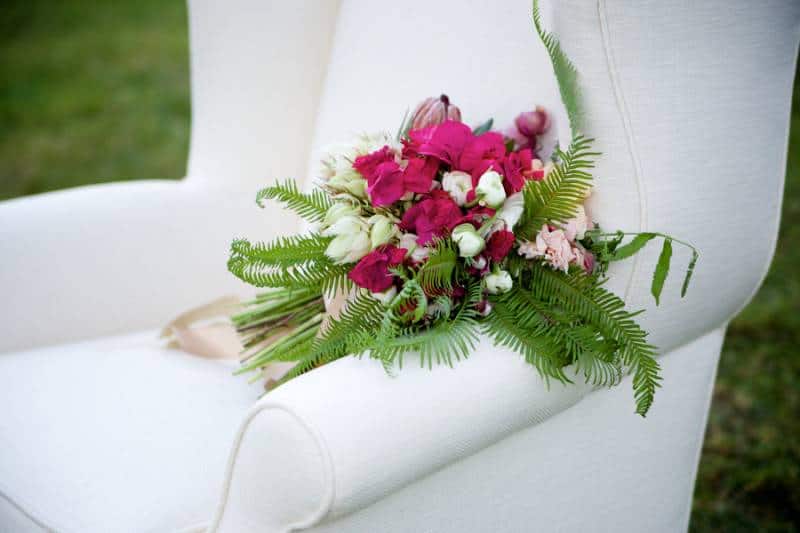 1

Like. Click to Vote
>
Album Story:
The couple was going for an overall boho vibe. They wanted their day to feel ethereal and romantic. The backyard venue played into their laid back vibe as a couple, and the details throughout paid homage to their personalities and interests.
The Theme:
We choose the colors and themes based on a natural, somewhat boho, outdoors look. My aunt's house is already so beautiful itself, we knew it would be perfect for the intimate feel we wanted. Leah was able to create arrangements and decorations that highlighted the venue and feel. We have celebrated everything from Christmas to family dinners at my aunt and uncle's house. My family put in so much effort, creativity, and unique design.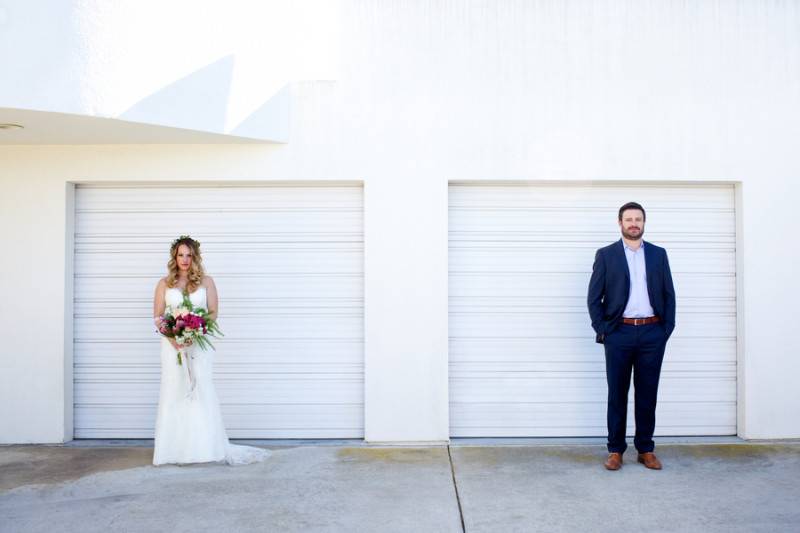 We were able to do whatever we wanted and made everything ours. My parents upholstered the furniture for the vignettes. My in-laws, aunt's and cousins helped put crystals in the trees, family photos around the venue and planted flowers in the fountain. Our vendors were able to bring their unique ideas and design to the event and got into it, which was incredible. The reception was on their driveway, their driveway! And it looked like a courtyard.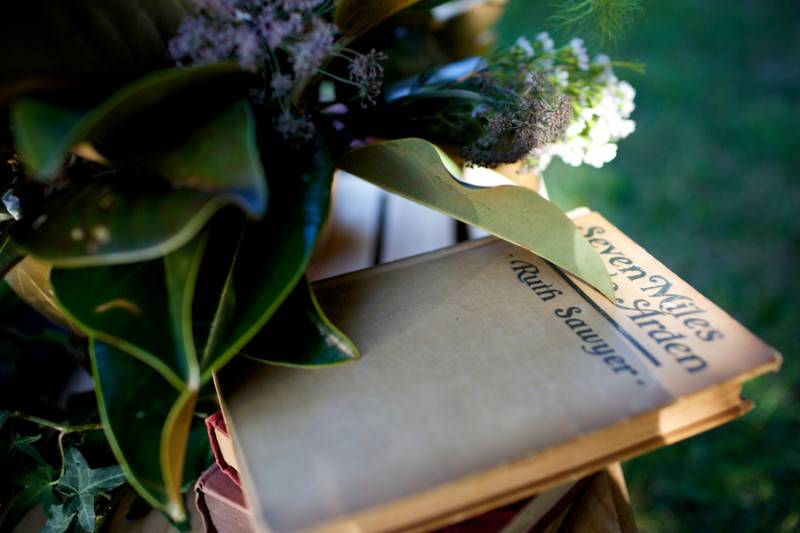 The Do-It-Yourself (DIY) Projects:
We love reading. Of course, I had to represent Pride and Prejudice, Little Women, and A Mid Summers Night Dream. Though Sam is into Sci-fi, we both enjoy history and non-fiction. Books were used in the ceremony vignettes and gift table. We also used Pride and Prejudice as our sign in an album.
Wedding Day Outfit:
We choose the colors and themes based on a natural, somewhat boho, outdoors look.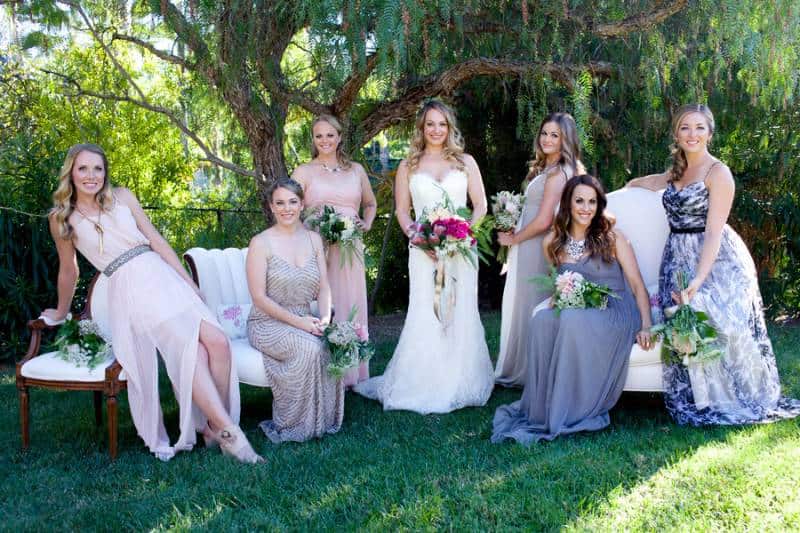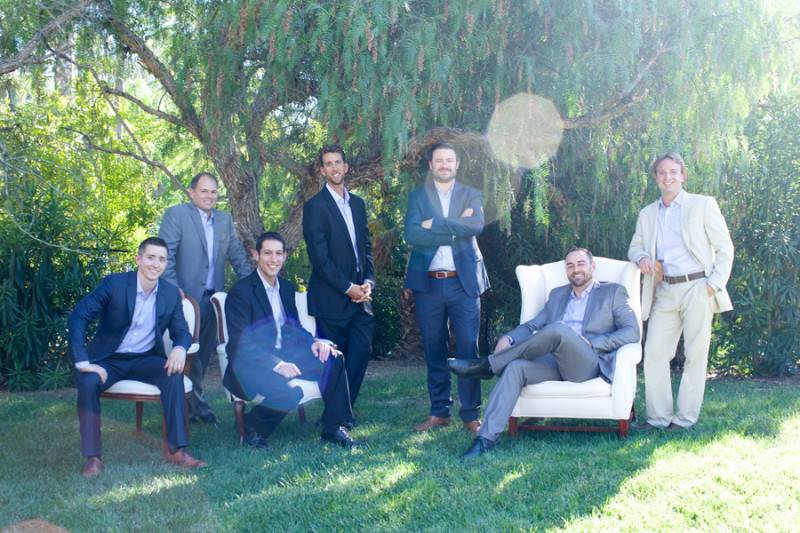 Favorite Part Of The Day:
Sam and I stepped aside to breath and the best man came up to us and told us to stop and look and just let it sink in. We saw 148 people that we love dearly and that love us. The dance floor was full with everyone, at every age, from every group, people were laughing, talking, catching up, meeting for the first time, it was beautiful. It's easy to forget why you are having a wedding, why you give up a year full of weekends to try on dresses and discuss budgets. Then you see everyone you love, everyone, who has made you who you are and who will support you in the next step you take, and you realize it was worth it.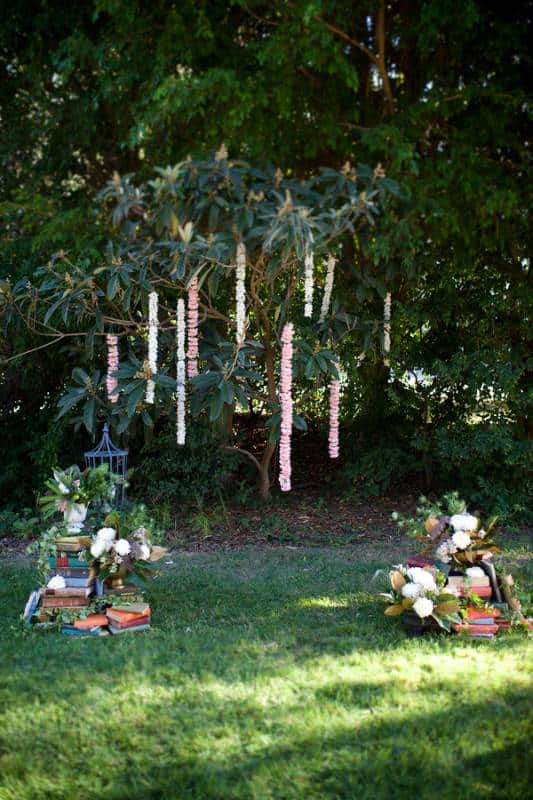 A side note, we lost my Nana (my Dad's mom) on February 4th, 2014. We notified all of my vendors of this as the pain was and is still fresh with my family. My Nana LOVED butterflies and had butterflied everything. Leah incorporated little butterflies into the backdrop of the altar and in my bouquet. My uncle (officiant) incorporated a moment of honor for our grandparents, and my photographer caught great moments of my Pop having fun.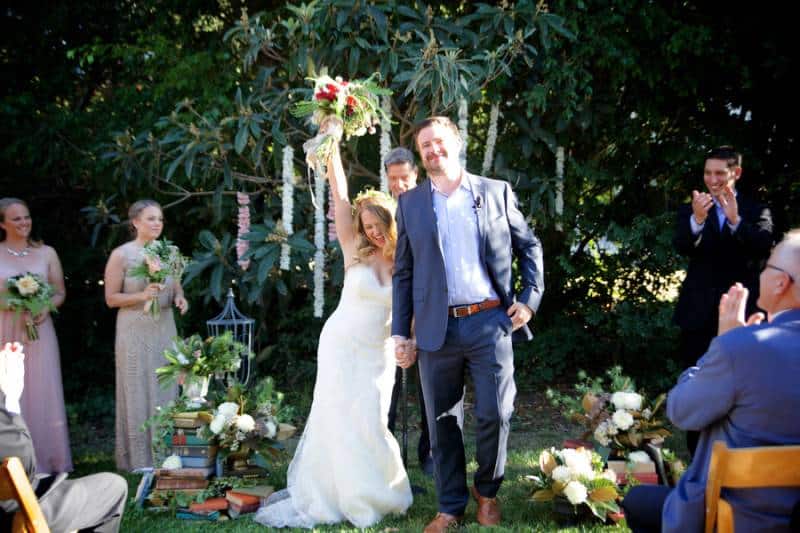 VENDORS
Photographer: Christina O'Brien Photography